'Side Pony' by Lake Street Dive Available 19th February
Lake Street Dive's new album...
Lake Street Dive's new album 'Side Pony' is available for download on 19th February 2016. The band are out on tour in the US from 22nd February, making their way to Europe on 8th April. Check out the band's website to pre-order the album and see their full tour schedule.
Last Summer, Ashdown welcomed Bass Player-Singer, Bridget Kearney to their family of artists. Bridget uses an ABM-1200-EVO IV Head with an ABM 410 Cab.
Bridget has recorded a short video demonstration of the Ashdown ABM-1200-EVO IV head and explains how it helps to produce warm, deep tones with her upright bass that cuts through the Rock and Roll Sound of her band, without compromising the tonal qualities of the acoustic bass.
Originally stemming from playing the upright bass in the 4th-grade orchestra, Bridget Kearney has developed an individual sound and playing style with Lake Street Dive. "The acoustic bass has a distinctive tone that immediately separates our band from other bands," said Bridget in an interview with Bass Player Magazine in May 2015. 
Lake Street Dive formed in 2004 in Boston while attending the New England Conservatory of Music. The band have gained a massive following and have come to the attention to many via their hugely popular YouTube channel, featuring a cover of The Jackson 5's 'I Want You Back'.
Lake Street Dive are a captivating blend of many influences – country, acoustic pop, rock and roll, indie and soul with jazz at the very heart.
Videos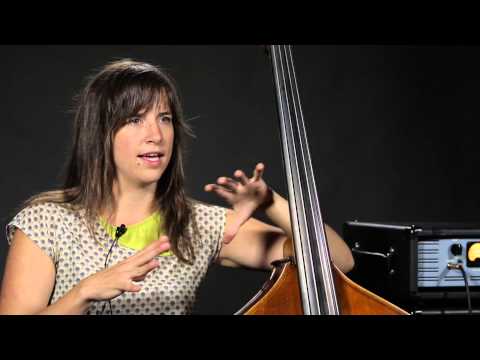 Leave a comment