Designed for Guy Pratt, The Interstellar is a NEW take on a classic. Inspired by Guys use of his ABM-900's. We took the ABM back to the drawing board, focusing on the EQ and Valve Drive as features for Guy, the Interstellar takes the power, reliability and tonal sophistication of the ABM to new levels of cool… 
Always an eye catcher, Guy has played bass on countless recordings and graced the stages of some of the most prestigious rock bands around the world. Having used our amps in various guises over his entire professional career and having a bit of down time over the past few years, we started talking about a collaboration of sorts, one intended solely for his personal use. The amp needed to sit well on top of his pair of CL-310 cabs, have an input to power his Taurus Pedal and look as if it was created in the 60's… 
With that in mind we needed a name and after a few back and fourths we settled on the inspired name of The Interstellar. The name came from his current band The Saucer Full of Secrets set list… Interstellar Overdrive is a track played by the group featuring the Floyds very own Nick Mason (and Guy) playing very early Floyd songs in detail, live for the first time in over 50 years. We were lucky to see the set at the Roundhouse in London a few years back and the set see's Guy as one of the main frontmen. A role he has never really taken on within the world of music, inspired by the night and finally seeing some of Barrett's music live performed by Guy in such an enigmatic way, a way only Guy could create, helped cement our love for the music as well as Guy himself as an Artist.
Only ever having built custom finished products for Guy in the past we wanted something original that could be sold to the world as The Interstellar, a 600-watt powerhouse of a bass amp, beautifully finished in a custom encloser and hand made in our UK custom shop. Featuring a 9 band EQ section with the option to dial in the right amount of valve tone. Keeping the features of the ABM-EVO IV the option to footswitch (footswitch supplied separately) the compression and the sub harmonics at fixed values to Guys exacting specifications when required, makes the Interstellar a very versatile head full of features.
Guy had a few words to say on the amp "I can't tell you how proud it makes me to have a signature amp with my Ashdown family, who've been with me every step of the way of my 40 year career.
We've been tinkering with bits and pieces for years, and this combines our shared passion for great traditional British amps with everything I know and trust about my ABMs.
It's not about bells and whistles, well apart from the dedicated Taurus input, it's about solid, shapeable, deliverable power. 
Along with my 3x10s this is my ultimate dream rig. Turn on and trip out!"
The head is designed to be used in its custom wood sleeve however the head can be rack mounted via an additional rack kit sold separately.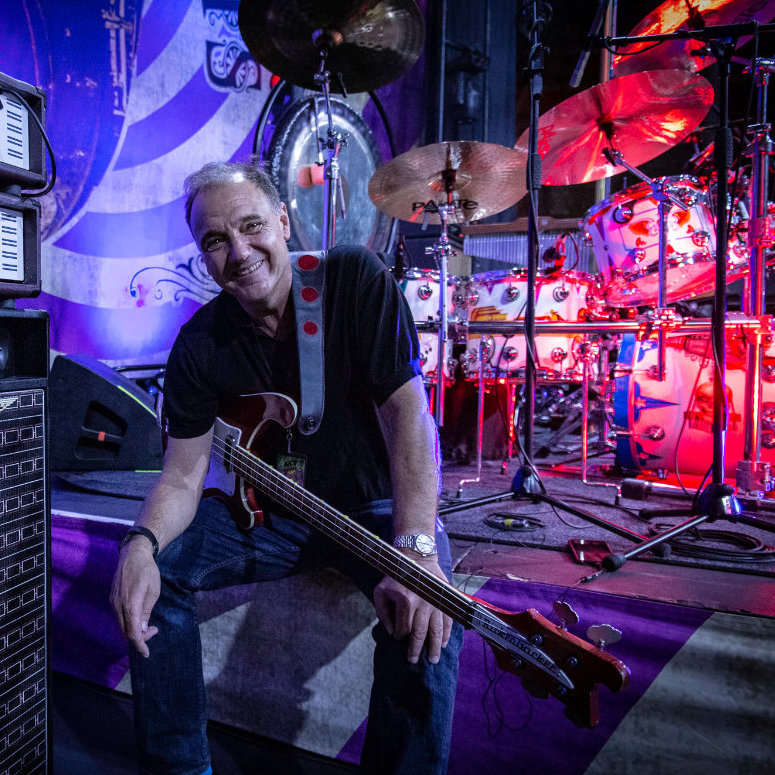 Sideman to the stars, Guy is a well respected bass player and he has worked with the likes of Robert Palmer, Bryan Ferry, Womack
&
Womack, and even The Smiths amongst others. He was thrust into the global premier league of bassists when David Gilmour asked him to play for Pink Floyd.
He also toured as part of Pink Floyd guitarist David Gilmour's
On an Island
band, alongside another Pink Floyd member (and his father-in-law), Richard Wright.
Guy has also played on countless hit records for Tom Jones, Sophie Ellis Bextor, Iggy Pop, The Pretenders, Ronan Keating, Electronic, Echo & the Bunnymen, The Orb, Natalie Imbruglia, All Saints, Bond, and Elton John. As well as touring with Coverdale Page, The Power Station and Gary Moore.

Guy has long used Ashdown amplifiers and we have collaborated on many custom heads for his use in the studio and around the world. This is the first time you have the opportunity to own the same amp fit to grace the same space as some of the finest musicians in the world.


VISIT GUYS WEBSITE
Ashdown | Setting the standard since '97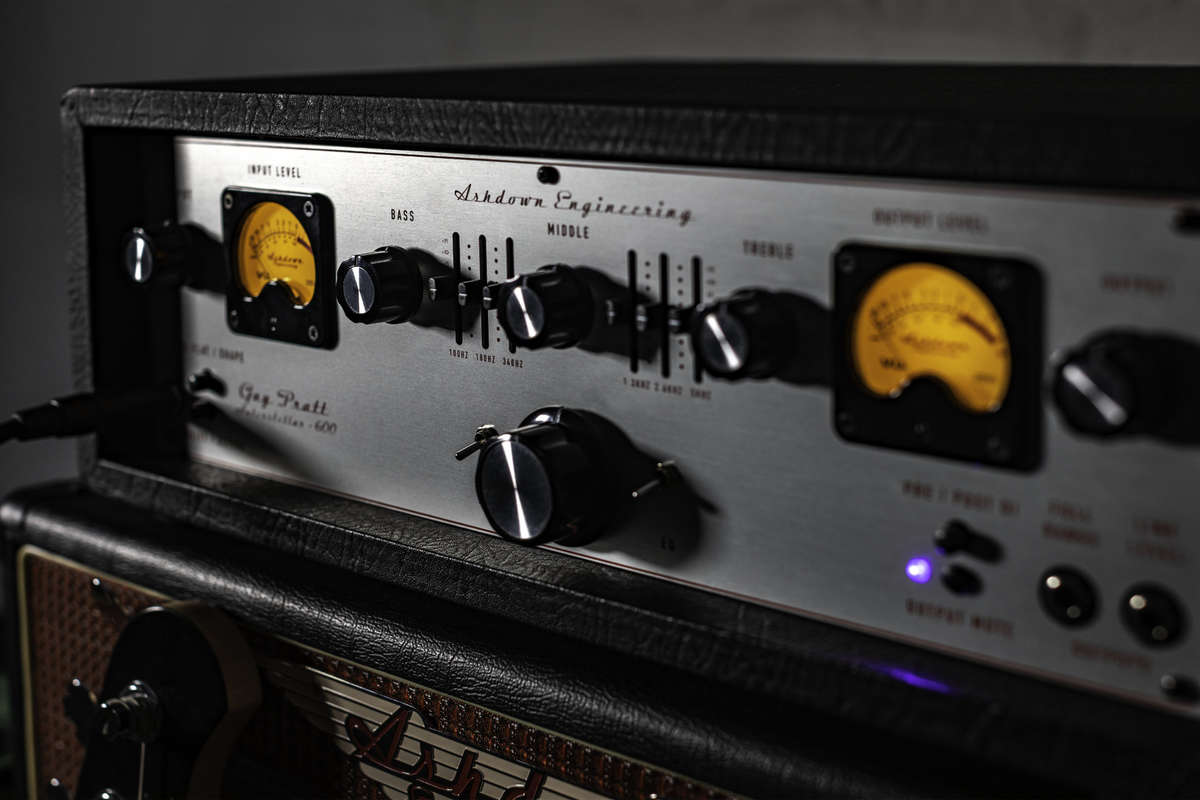 This consists of BASS, MIDDLE and TREBLE controls with three sliders placed between each control. These can be used in a number of ways:
Firstly as a very simple Bass, Middle and Treble tone control section as found on older traditional amplifiers. This is done by leaving the two sets of sliders interposed between these controls set in their centre positions and using only the BASS, MIDDLE and TREBLE controls to alter the overall tone.
Secondly, if more control is required then the sliders can also be used to tailor the E.Q. In the regions between the main tone controls. This provides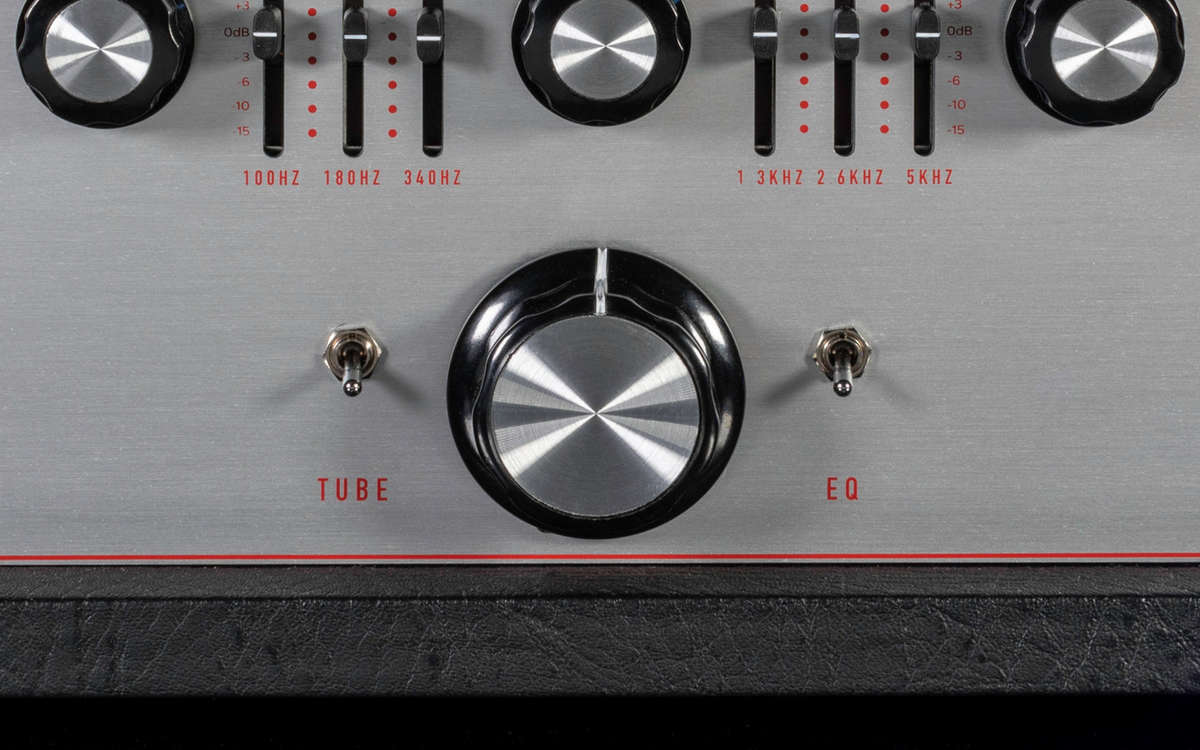 Allowing you to blend a Dual Triode Tube amplification/overdrive section into your sound, add either tonal character i.e. warmth or a slight edge in the sound through to an increasing degree of Tube distortion/overdrive.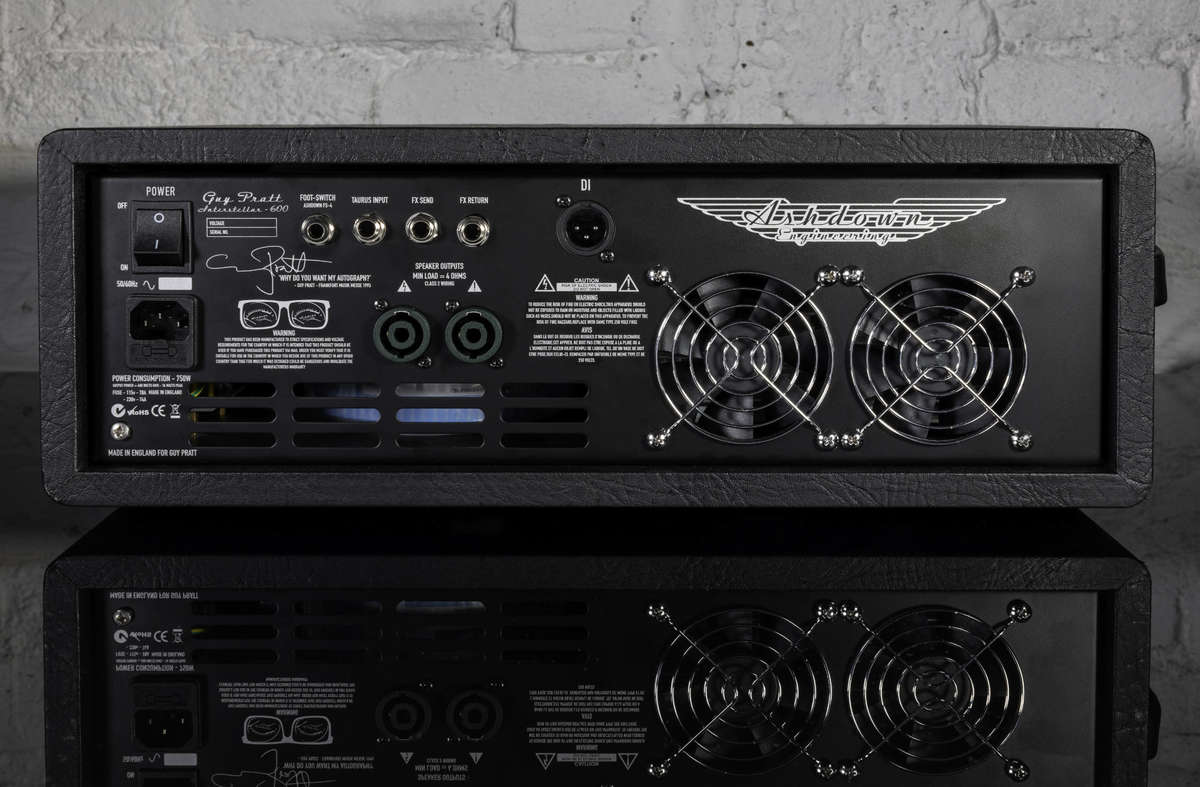 Not that you'd expect any less, The Interstellar is loaded with connectivity. A tuner output, Line out, transparent FX loop and a Line Input for the connection of an external sampler or sound source (ie Moog Taurus Pedal). Output muting cuts the signal from the DI output but leaves the tuner output 'live', allowing the player to tune up in silence.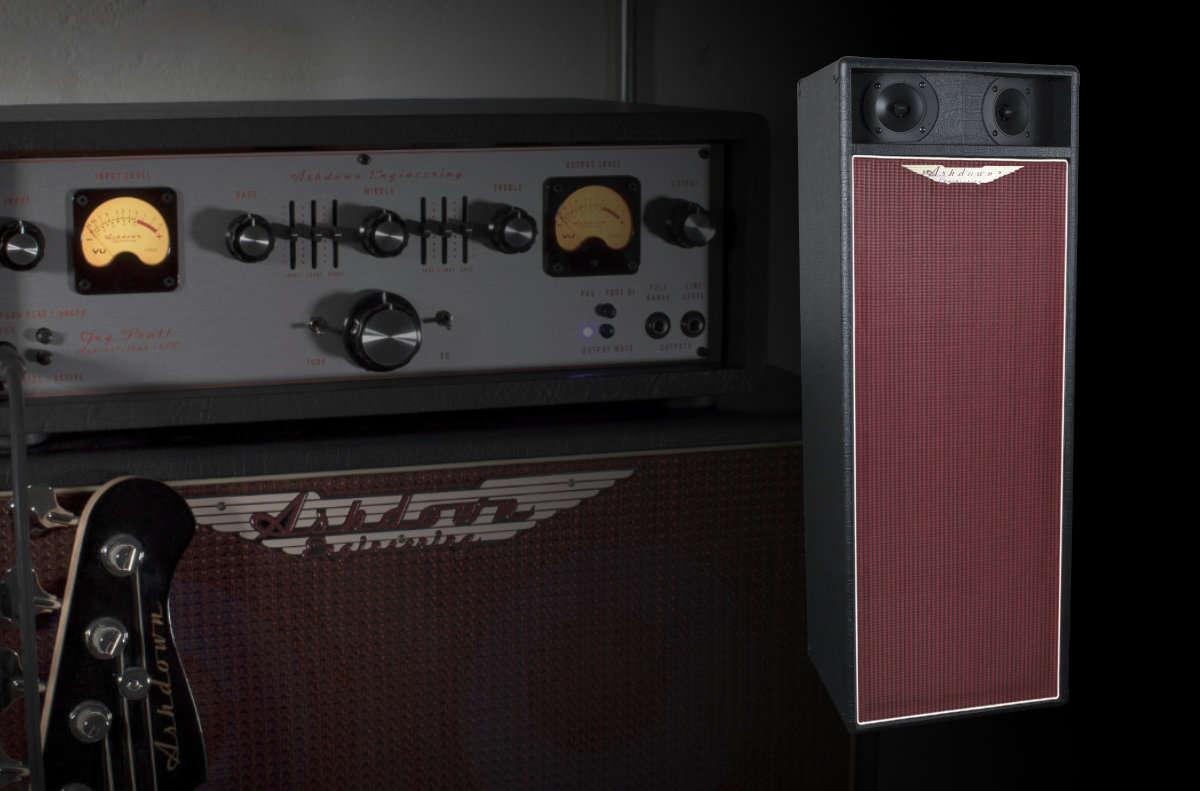 CL-310 the perfect combination!
Taking inspiration from the PA cabinets of yesteryear the CL-310 is a very unique and special cabinet for bass guitar. Guy teams up his Interstellar head with two of our CL-310 custom shop speaker cabinets for a killer on stage tone!
SEE MORE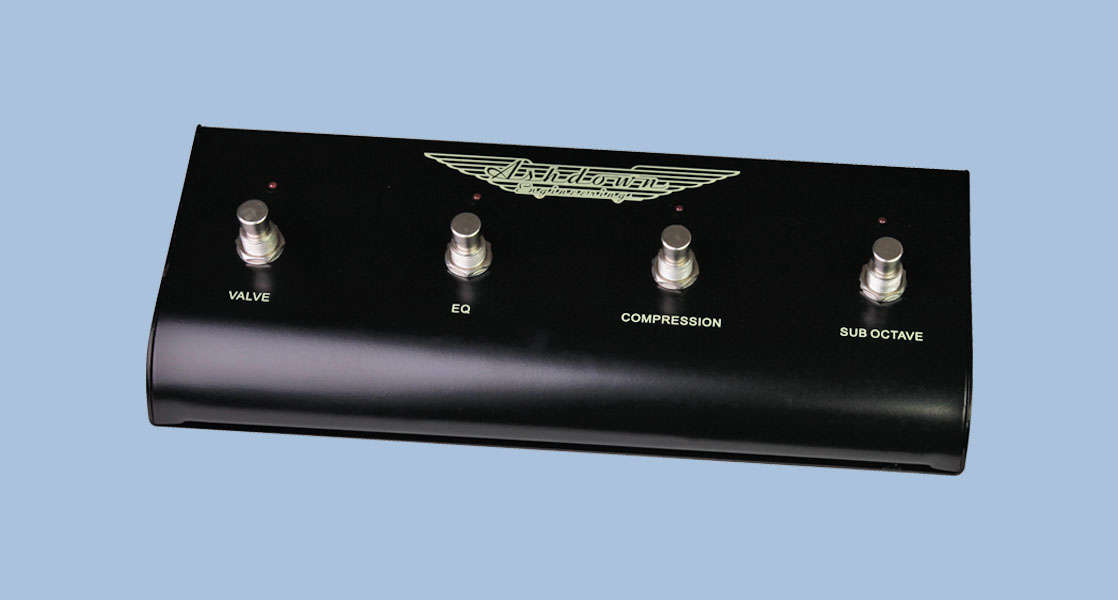 Paired with our FS-4 footswitch (not included) the Interstellar comes alive for onstage use, enabling on-the-fly tonal gearshifts. With footswitchable Valve Drive, Compression, EQ and Sub Harmonic Generator.
Specifications
| | |
| --- | --- |
| Power Output | 600 Watts |
| Power Requirement | 115-230 Volts |
| Speaker Outputs | 2 x Jack/Speakon outputs |
| Frequency Response | -3dB @ 17Hz und 30KHz |
| High Instrument Input | Impedance 3.9m Ohms, input range 150mV |
| Low Instrument Input | Impedance 10k Ohms, input range 300mV - 40V p-p |
| Line Input | Impedance 22k Ohms, input level 0dBu nominal |
| DI Output | 600 Ohm balanced, Level 0dBu nominal |
| Tuner Output | Impedance 22k Ohms, Level 0dBu nominal |
| Impedance | Minimum 4 Ohms Per Side |
| Effects Send | Impedance 22k Ohm, Level 0dBu nominal |
| Effects Return | Impedance 22k Ohms, Input Level 0dBu Nominal |
| Pre-Amp Tubes | 1 x 12AX7 |
| H x W x D (mm) | 175 x 495 x 310 |
| Weight (kg) | 13.5 |
Resources
5 Year Warranty
We're so confident in our amplifiers, we offer a 5 year warranty on all new products.
Built for the road
Perfect for gigging musicians, our products are built to last.