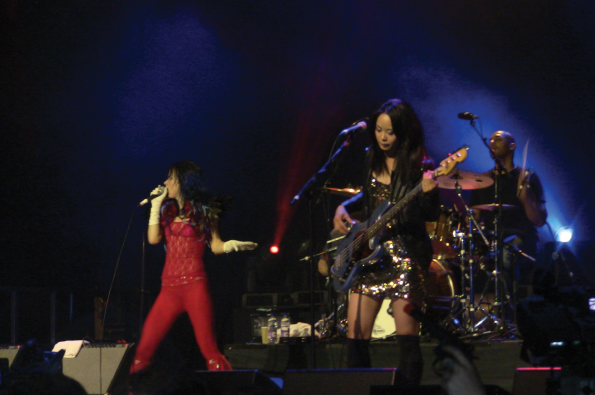 Shirley To (also known as Toonyun) is a singer, songwriter, and bass player who has enhanced the rhythm sections in the studio and on tour for Juliette Lewis (US), Paulina Rubio (Mexico), Jerzee Monet (US), Amanda Lee (Hong Kong), Jordan Chan (Hong Kong), Kahala Tomomi (Japan), G.E.M. (Hong Kong), and many others. She has recently turned her attention to her own music with two wonderful EPs, titled "3" & "Just So You'll Love Me" - a collection of creative, daring, yet very accessible songs written by this imaginative woman, who splits her time between the real world and her own captivating fantasyland.

All the songs in her first EP "3" have been featured in the short film "Just Me" made for KOOKAI. The film is currently aired on TV, online, and in-store throughout China.

Toonyun is from Hong Kong, China but has been living in the US since 1999.