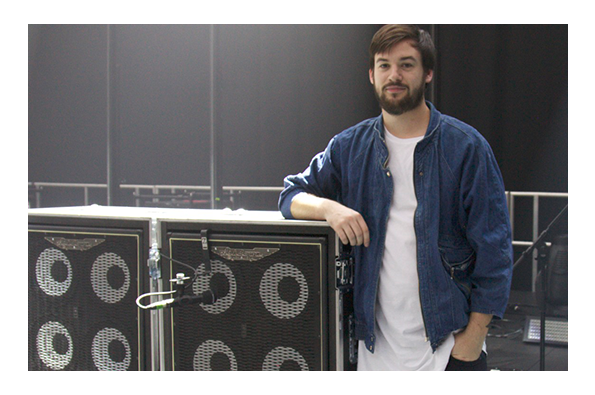 The 1975 are an English, Manchester-based alternative rock/indie rock band from Wilmslow in Cheshire. The group consists of Matthew Healy (vocals, guitar), Adam Hann (guitar), George Daniel (drums), and Ross MacDonald (bass). After Hann invited the members to form a band, they passed their early days covering punk songs in a local club. Healy was originally the drummer, but took over vocals after the previous singer left to start another band. Daniel was recruited as the new drummer to complete the final line-up. Having previously performed and released material under various guises including Talkhouse, The Slowdown, Bigsleep and Drive Like I Do, the band eventually settled on the name The 1975.

The name was inspired by scribblings found in the back page of an old Beat poetry book dated "1 June, The 1975." The band first appeared as The 1975 in January 2012, in the run up to the release of their first EP and after signing to U.K.-based independent label Dirty Hit. The release of the band's first EP, entitled "Facedown," in August 2012 saw the band's first U.K. airplay on national radio with lead track "The City." The 1975 once again garnered national radio attention in late 2012, with BBC Radio 1 DJ Zane Lowe championing their single "Sex" from the "Sex" EP, which was released in November 2012.

Upon the release of the "Music for Cars" EP in March 2013, The 1975 found mainstream chart success with single "Chocolate," which reached #19 on the U.K. Singles chart. In May 2013 the band released the "IV" EP, which included a new version of the song "The City." The track charted in the U.K. and received airplay in several other countries. "The 1975," the band's eponymous debut album, was released in September 2013. It was co-produced by Mike Crossey, who has previously worked with Arctic Monkeys and Foals. The lead single promoting the album was a re-worked version of "Sex," which was released in August 2013. "The 1975" debuted at #1 on the U.K. Albums chart.