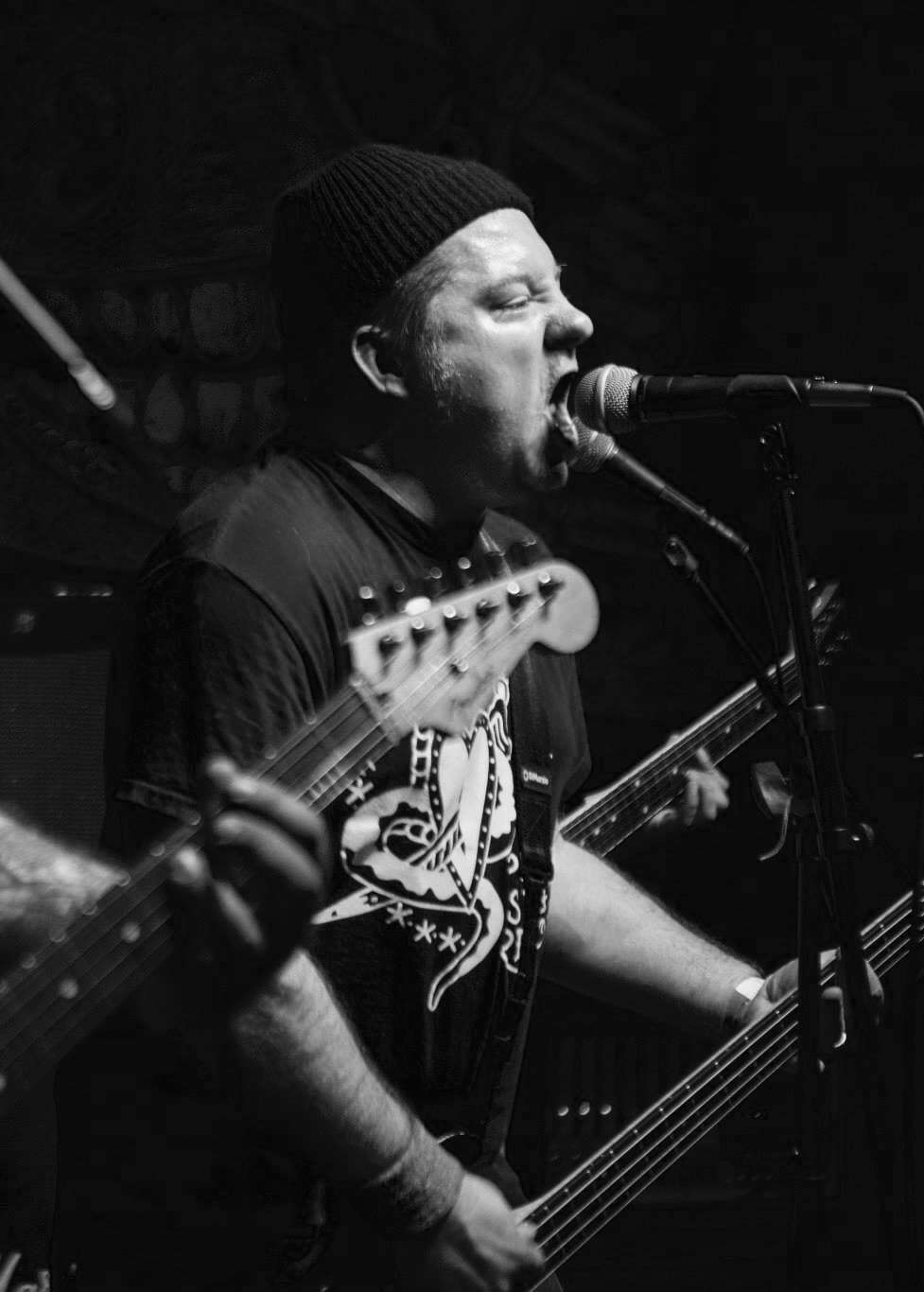 Pat Higgins is a punk rocker, bassist as well as a talented illustrator and designer. He is currently playing bass for Delaware based punk bands, Disaster Committee and Feral Ponies.

Disaster Committee is a four-piece rock band from Newark, Delaware, featuring Pat Higgins (vocals/bass), Lee Tarczynski (vocals/guitar), BJ Clements (guitar), and Chris Fanny (drums). While the group draws its influences from classic punk and hardcore, independent record label Paper + Plastick declared that Disaster Committee "is everything you'd expect from this genre without sounding stale or dated." Their combination of catchy choruses, socially aware lyrics, and the "distinct snarl and growl [of the vocals] will make you dance" according to Paste Magazine, who named Disaster Committee one of "10 Delaware Bands You Should Listen to Now."

In June 2012, Disaster Committee released a self-titled four song EP. In the fall of 2013, they self-published their first full length record, "Shipwrecked," via a successful Kickstarter campaign. Disaster Committee unleashed a limited edition lathe cut 7" single/comic book for their song, "Never Mind the Science, Have a Blessed Day." in the summer of 2015, which was followed by an 8 song CDEP, "Seeing Red" in February of 2016 which will be distributed via Panic State Records.