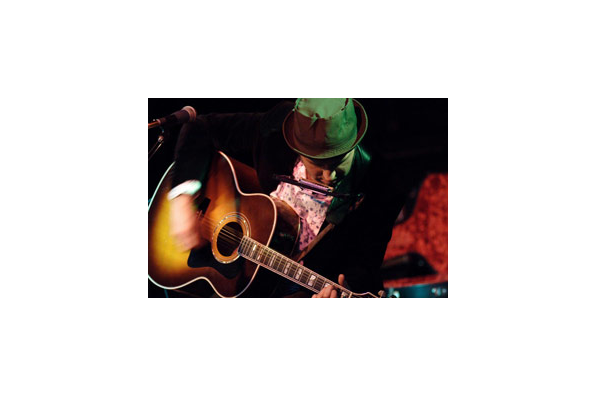 Michael Weston King is widely acknowledged as one of Britain's very finest singer songwriters. Admired by the likes of Chris Hillman, Ron Sexsmith, Jackie Leven, and the legendary Townes van Zandt (who recorded one of his songs), Michael's influence is wide, from Country to Soul, from Gospel to Blues, from Pop to Folk.

He is the former leader of U.K. Alt Country pioneers The Good Sons, with whom he made 4 critically acclaimed albums in a seven year career, which was celebrated by the double album, Cosmic Fireworks-The Best of The Good Sons (1994-2001), while 2014 (20 years after the band formed) will see the re-issue of all 4 original albums in a box set.

"Michael Weston King has a voice part Nashville balladeer and part Alt. Country hero ... a cross between Nick Cave and Rodney Crowell. Happiness is a slice of quality, reflective, laid-back semi-country class" The Independent"