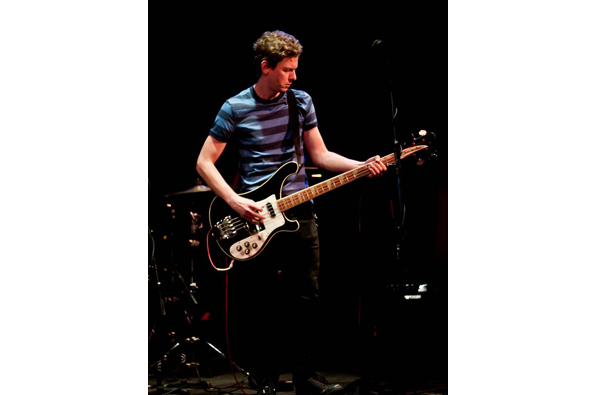 Los Angeles native Mark Lane is a songwriter, multi-instrumentalist and recording artist. His latest album, 'New Memory', is a continuance of the musical style Lane has been establishing from his previous three albums.

"I wanted to do a record that was guitar driven, and take a sparser approach to the arrangement and instrumentation".

Lane takes a classic approach to recording, while creating a modern aesthetic that also shows reverence to traditional influences ranging from classic rock, baroque pop, Memphis soul, Motown, Brill Building pop, and Tin Pan Alley sounds.

New Memory is Lane's fourth self produced album. His previous albums include "Something New", "Golden State of Mind" and Feel too Good. In addition to his solo work, Lane has worked with Rusty Anderson (Paul McCartney, Ednaswap), Little Lonely, Buva, The Broken Remotes, and Loch & Key, among others on various recording projects and live appearances. Lane also has devoted time to his band project, The Larks. Collaborations with Jason Falkner (Jellyfish, AIR) formed the basis of Lane's second album, Golden State of Mind, and the two have since continued working together with Falkner mixing both Something New, and Lane's latest album.