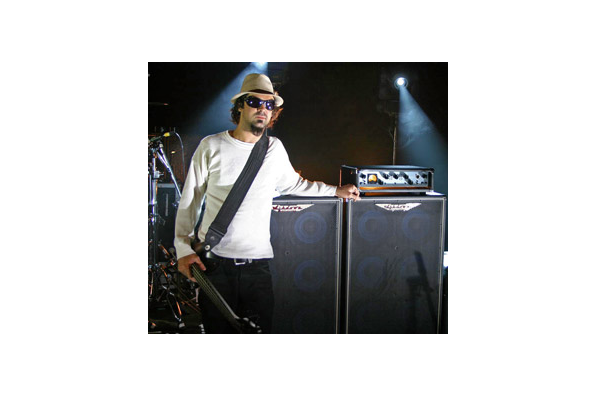 Luke Gower grew up in Sydney and is the youngest of three brothers. Gower joined his brother's progressive rock band, Cog, in 2000, initially as their live bass guitarist. He later joined as permanent bassist and played on two of their albums,
The New Normal
(2005) and
Sharing Space
(2008) and some of their extended plays including,
Open Up
(2003). The latter includes the band's cover version of the 1993 song by
Leftfield
featuring
John Lydon
. Cog disbanded in 2010.
On 24 April 2013 Luke and Flynn Gower released a new single, "I've Been Thinking", under a project name, the Occupants. It was recorded late 2012 at Rocking Horse Studios in Byron Bay; Forrester Savell produced the track with Troy Wright on drums. Soon after Leigh Davies joined the group, which issued a four-track EP,
Hindsight
, in November 2014 via Pavement Records. In February 2016 Cog reformed and undertook a reunion tour of Australia.
Gower and COG recently finished a whirlwind tour of Australia which saw them play sold out shows across 5 cities, including the Come Together Festival at Luna Park in Sydney. Luke played his 2 X Ashdown ABM500RC heads & 2 X ABM810 Cabinets for the 1st time, which had every body talking before and after the shows!! COG head back to Weed, California to finish recording their new Album with producer Sylvia Massy (Tool, System of Down).