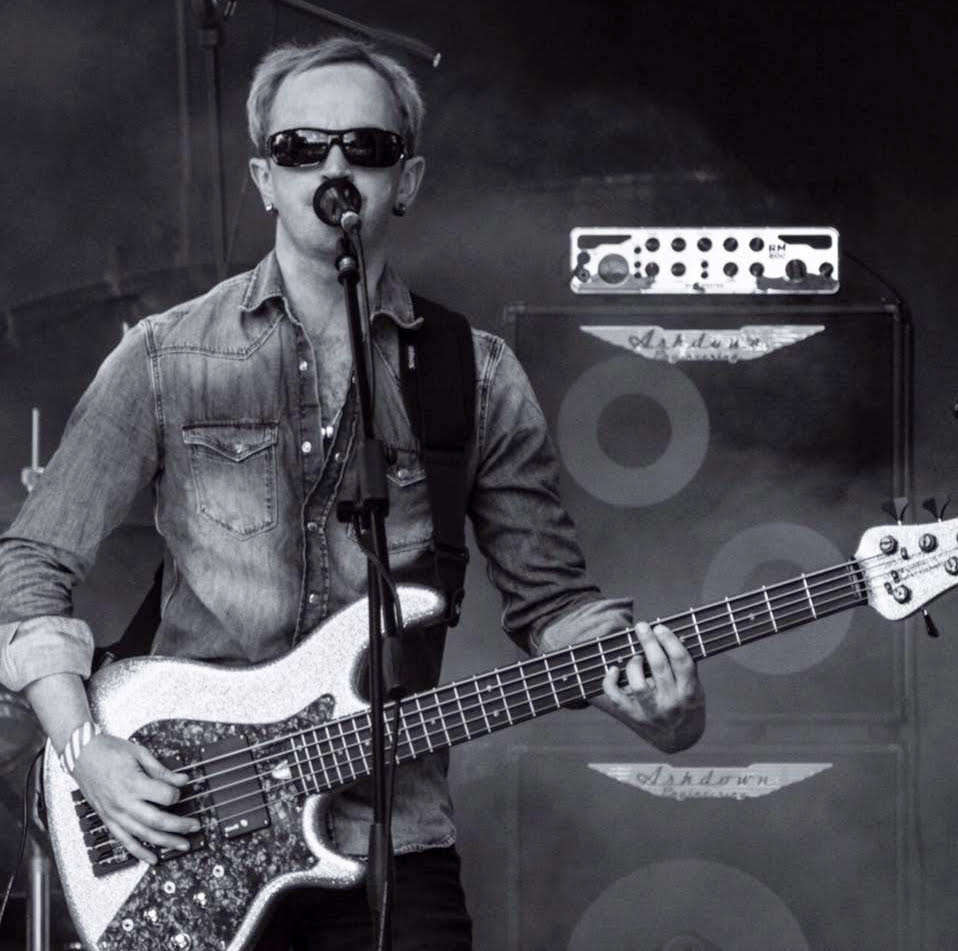 James Crofts has been a professional bassist for the past 17 years. After studying at The Academy of Contemporary Music, Guildford, he started to pursue his musical career playing bass guitar for original artist Rob Reynolds.
In 2001 James joined Bon Giovi and toured with the band for over 7 years. He left the band to pursue other projects including working with two ABBA shows touring around the world, and playing bass with original artist Aaron Luther.
In 2015 James re-joined Bon Giovi as Hugh McDonald.
At the end of 2017 James departed from Bon Giovi to work on
THE GEORGE MICHAEL STORY
– James has been involved with this new exciting project from the very beginning.
Now the project has reached the public domain, it is already gaining a huge audience across social media, via the new website www.thegeorgemichaelstory.com and will very soon be hitting venues across the UK throughout 2018.
James is also a session musician recording bass for original artists from his home studio and teaching bass lessons online.
"I have had the pleasure of working with Ashdown for my entire professional life as a musician. Ashdown offer amazing products that give me the sound & performance I've always wanted. Thank you Mark, Dan, Lee, Chris and all the other guys. Can't wait to keep working with you for another 17 years!"
Visit jamescrofts.co.uk
James proudly uses...