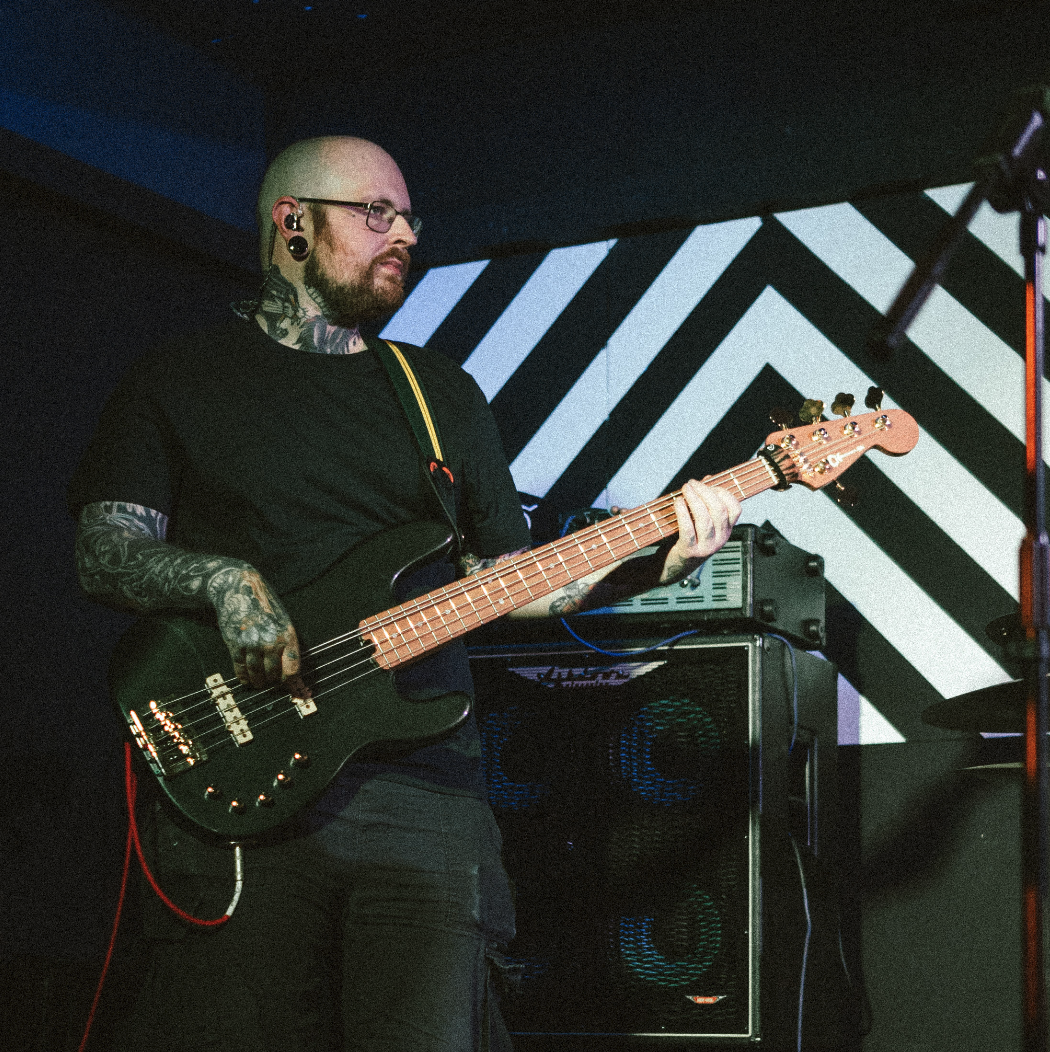 Danny Higgins
Hailing from the vibrant musical city of Stoke-on-Trent, Danny Higgins has established himself as a true force to be reckoned with. With his mesmerizing low-end synth style and his versatility across a multitude of genres, Danny is a true musical chameleon, equally at home in the realms of metal, pop, jazz, and beyond.

Drawing inspiration from a wide range of musical influences, he honed his craft with relentless dedication, quickly developing a reputation for his impeccable technique and remarkable musicality. Early on, he found himself performing with Stoke rock legends Blue Origin, followed by a stint in the renowned metal covers band Generations, where his thunderous basslines shook audiences to their core.

However, it was with Darla Jade that Danny truly found his musical home. Joining forces with this exceptional vocalist, he helped create a sonic palette that defies categorization. Their collective artistry transcends genre boundaries, seamlessly blending elements of pop, rock, electronica, and more into an unforgettable musical tapestry. With Danny's pulsating basslines as the backbone of their sound, Darla's music takes on an ethereal quality, captivating listeners and transporting them to another dimension.

Beyond his remarkable performances, Danny is also an avid gear enthusiast, constantly seeking new sonic possibilities and pushing the boundaries of his instrument. With Ashdown Engineering at his back, he unleashes the full potential of his bass playing, seamlessly integrating the power and versatility of Ashdown into his musical arsenal.