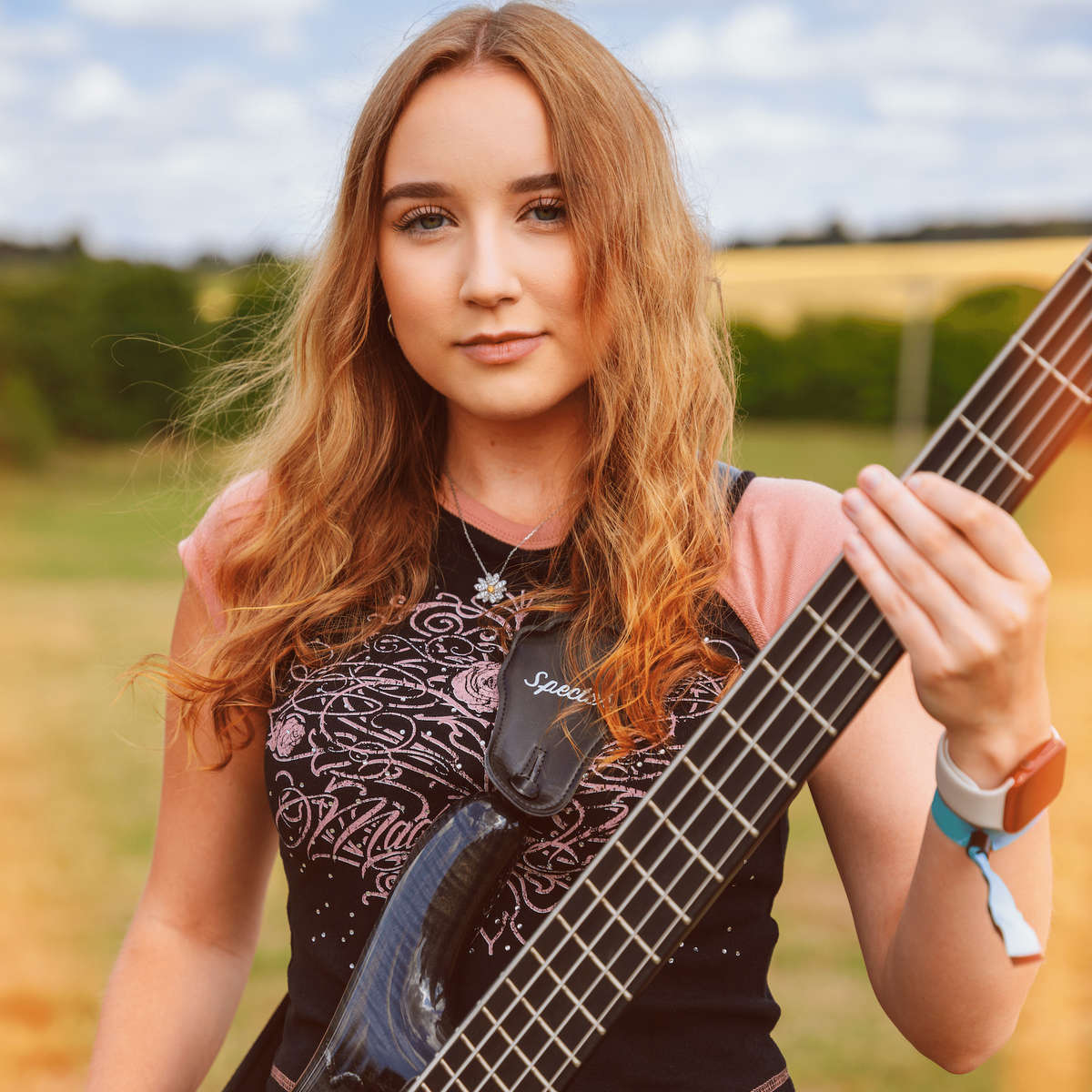 DAISY PEPPER
Daisy is a session bassist from Hertfordshire, UK. She started her bass guitar journey in 2015 at 14 years old. At her school, a music teacher started a 'bass club', to encourage more girls to get involved with bass guitar. Within a day of playing, Daisy went home and bought her first bass.
With her first bass, she went and bought her first bass amp, the RM-500-EVO. In 2020, she started sharing her musical journey on social media, and since then has gained tens of thousands of followers and millions of views across various platforms.
As a result of the fantastic response, Daisy became a full time session bassist. Daisy is the bassist in the Roots, Rock & Blues band, The Exile Club. The Ashdown Amps that are in Daisy's arsenal are the ABM-600-EVO IV and the RM-C210T-500-EVOII.
DAISY PEPPER'S YOUTUBE CHANNEL
DAISY PEPPER'S LINKTREE
DAISY'S WEBSITE