Ashdown Guitar Magnifier - True valve tone combined with modern reliability and features.
Designed by renowned British valve guru Dave Green the AGM(Ashdown Guitar Magnifier) range has been carefully considered, designed and constructed for the modern world where portability, low power options and real valve tones are paramount.

Each and every AGM is designed, engineered and lovingly constructed using only the finest hand selected components at the Ashdown HQ in Essex, England.
The AGM-5C is designed for genuine tonal purists wanting luscious British valve driven guitar tones but at home/studio friendly volume levels combined with a host of modern player friendly features yet dripping in vintage tonality.

The AGM-5C offers crisp and clear clean tones with real warmth, depth and sparkle but dial up the gain and you will soon be in hard rock heaven with heavily overdriven touch sensitive sounds available.
The AGM-5C produces 5 watts of all valve power which is delivered via a carefully chosen Celestion 12" Creamback G12-65 M premium speaker. However, the Stealth switch allows you to reduce the output to around 1 watt and also activates the ASC (Active Speaker Compensation) which helps to retain the tonal depth and bass response even at very low volume levels.
For silent late night sessions the AGM-5C features a speaker mute switch which cuts power to the speaker whilst activating the internal dummy load leaving the player safe to enjoy the amplifier silently via headphones as well as the cabinet emulated Record Out feature for direct recording.
Accutronics studio grade reverb provides real depth to clean tones when required and an FX Loop allows the players favourite modulation/time based pedals to be hooked up straight to the power amp for optimal sonic clarity.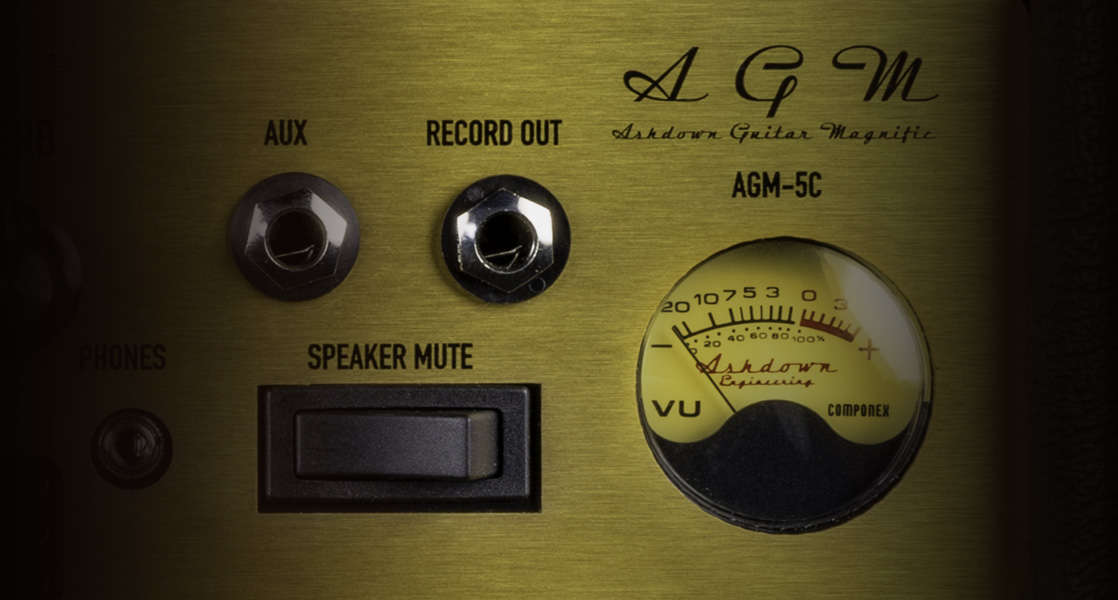 Hand built in the UK Custom Shop
1 x JJ Electronics ECC83 1 x JJ Electronics EL84
Stealth switch reduces overall power from 5w to 1w
Active Speaker Compensation(ASC)
Aux input for backing tracks, MP3 etc.
Speaker switch for silent made recording
Headphone out
Record out socket- filtered to simulate the response of a Celestion Alnico Gold speaker
Celestion 12" G12-65 M Creamback speaker.
Accutronics Reverb
Dims: D: 265mm H: 435mm W: 460mm
Weight: 12.5kg - 27.5lbs
5 Year Warranty
We're so confident in our amplifiers, we offer a 5 year warranty on all new products.
Built for the road
Perfect for gigging musicians, our products are built to last.