With Pete Griffin
Pete made the time to come down to Ashdown HQ in the deepest darkest depths of Essex to check out the new ABM-600 and range of cabs... Pete has used Ashdown ABM since 2002 in its various incarnations. 

Pete talks about life on the road from getting his first big gig with Hanson to present day where he is keeping down the low end in Metal Super group Giraffe Tongue Orchestra.

Pete Griffin uses Ashdown ABM, Immediately identifiable on stages around the world thanks to its glowing VU meter, the Ashdown ABM has been a firm favourite with professional gigging bass players for the best part of twenty years. 

Now in its fifth incarnation, ABM EVO IV pairs class-leading preamp sophistication with uprated powerhouse performance and an all-new 9-band EQ - available in three head versions, two are rated at 600W and one at 1200W.
Videos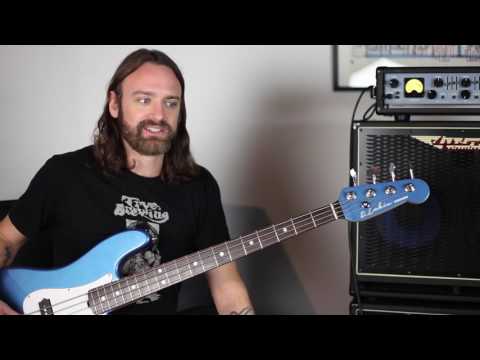 Leave a comment