​​Connect and unleash the full potential of your personal audio device.
Rich warm sound, incredible automatic noise cancelling, unique VU meter and NO WIRES! Everything you loved about the OV-1 now ready to go with any Bluetooth® equipped device. You can also answer calls and skip tracks using the tap buttons on the side of the headphones.
Qualcomm® aptXTM HD audio ensures your Bluetooth® wireless enabled device can deliver High Definition (HD) audio. It's that Meters sound with no wires!
LEARN MORE AT:
METERS MUSIC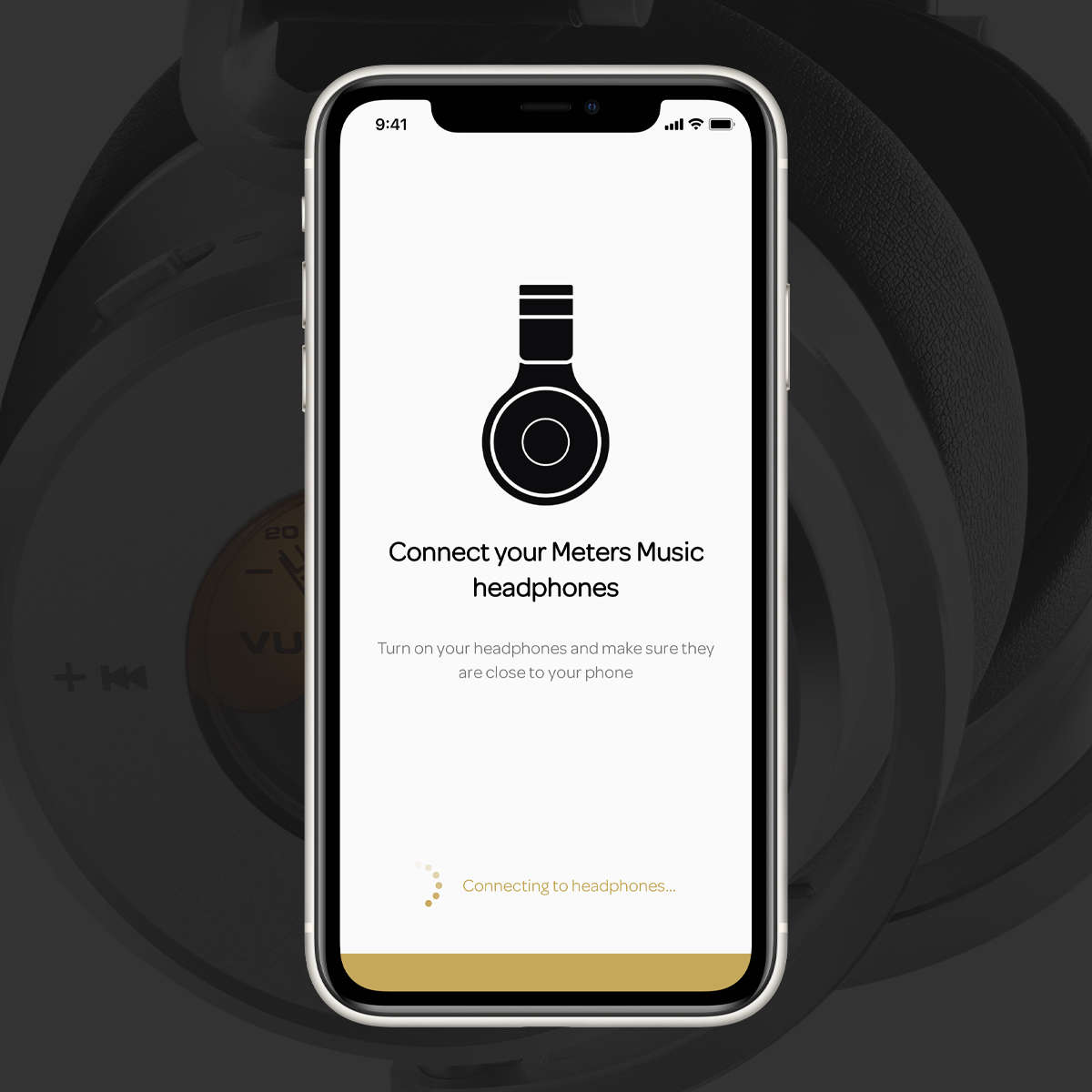 METERS CONNECT
CONNECT, STYLE, TUNE
Available for iOS and Android Meters Connect enables you complete control over your Meters OV-1-B-CONNECT headphones.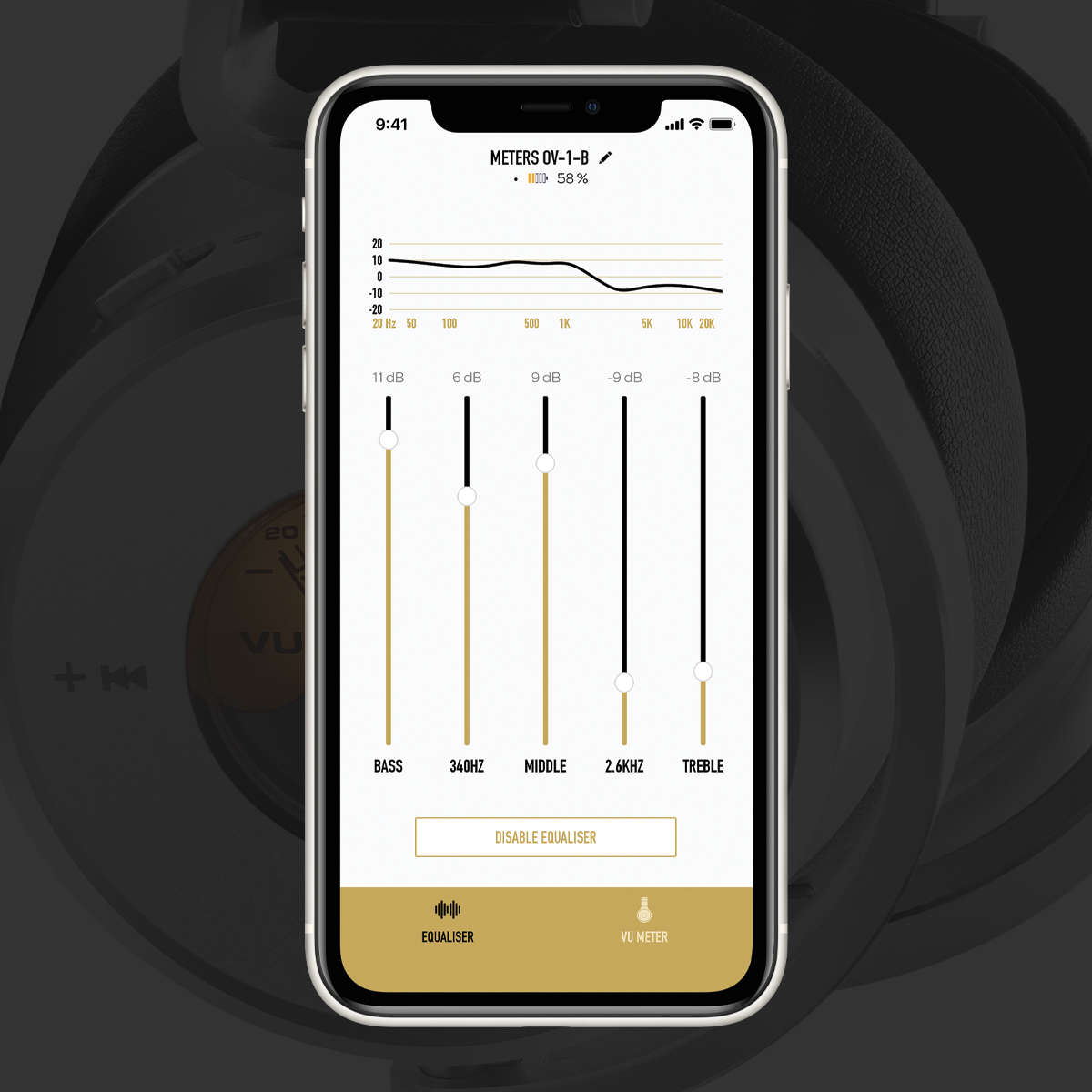 The app also comes with the option to tune your headphones with a 5 band parametric EQ with simple and easy to use controls. Specific frequencies have been chosen to give you the best possible range of tones.
Bass, 340Hz, Middle, 2.6Khz & Treble. To allow for the additional headroom we have used a class ab amp to achieve optimal signal with minimal distortion.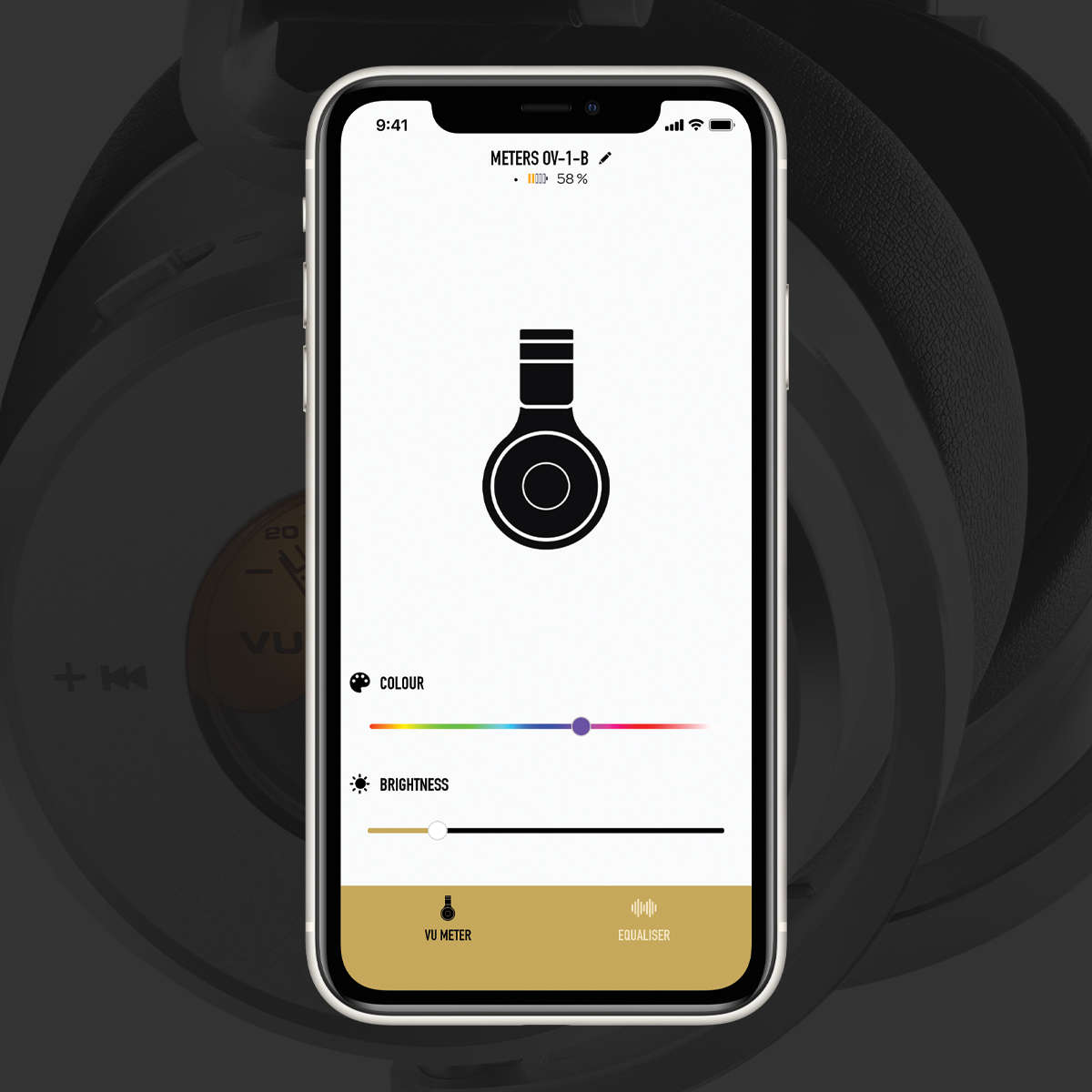 Using an RGB LED you can now control the colour of your Meters as well as control the brightness of the dial when in dark spaces such as long haul night flights.
5 Year Warranty
We're so confident in our amplifiers, we offer a 5 year warranty on all new products.
Built for the road
Perfect for gigging musicians, our products are built to last.