SPECIFICATIONS
Power Requirement - 9 Volt. Power Supply Required
H x W x D (mm) - 145.50 x 116.20 x 65
Weight (kg) - 0.9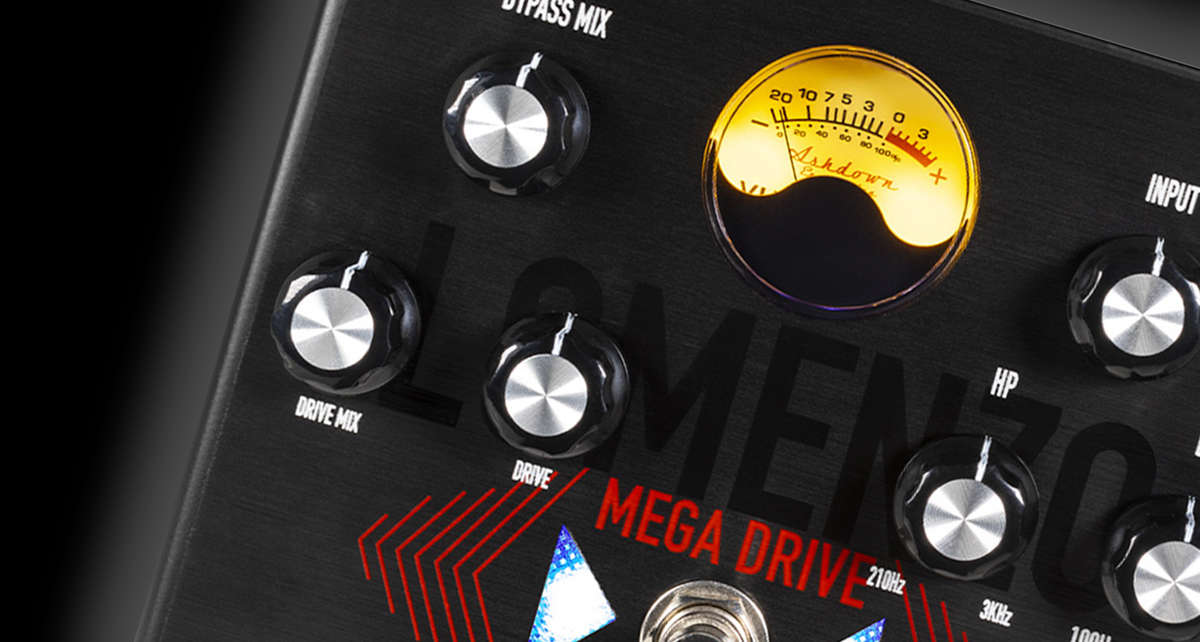 "I've been an Ashdown user for over twenty years and I'm both
proud and excited to present to you my second signature "Hyper Drive" distortion pedal. This one's called the "Mega Drive". Ashdown designer Dave Green has taken our initial design idea to another level with this new pedal and it's really something quite unique! If you love a focused edge distortion with the ability to widen or narrow the size and harmonic spectrum of the distortion circuit and mix it along with your basses pristine tone, you've come
to the right place! Now, take this Mega Drive and go out and make a big noise!"
- James LoMenzo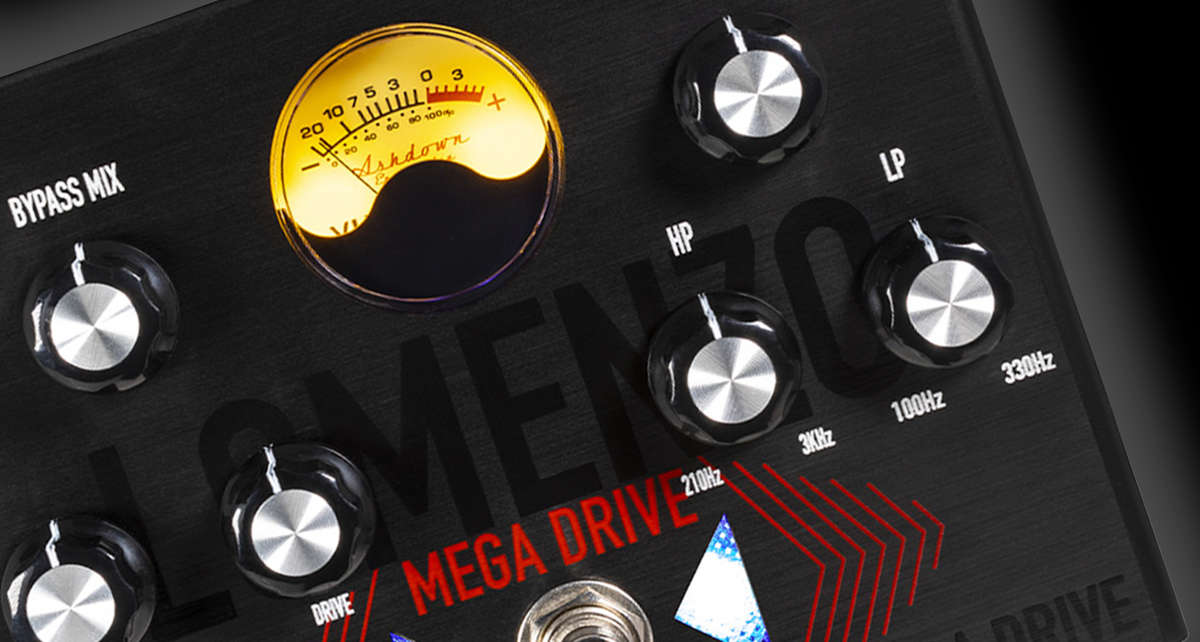 "We were so excited for James when he got in touch to tell us
about his new full-time gig as the bass player for US metal giants Megadeath. The chance to work with James again on his signature pedal and sound was too good to pass up so we got to work on this new pedal! James has always been a big influence on us as a player, his tone comes from his fingers, we are under no illusion that James would sound like James given any bass or amp, however he chooses to work with us and that is an honour in itself! Here's to the next 20 years…" – Mark Gooday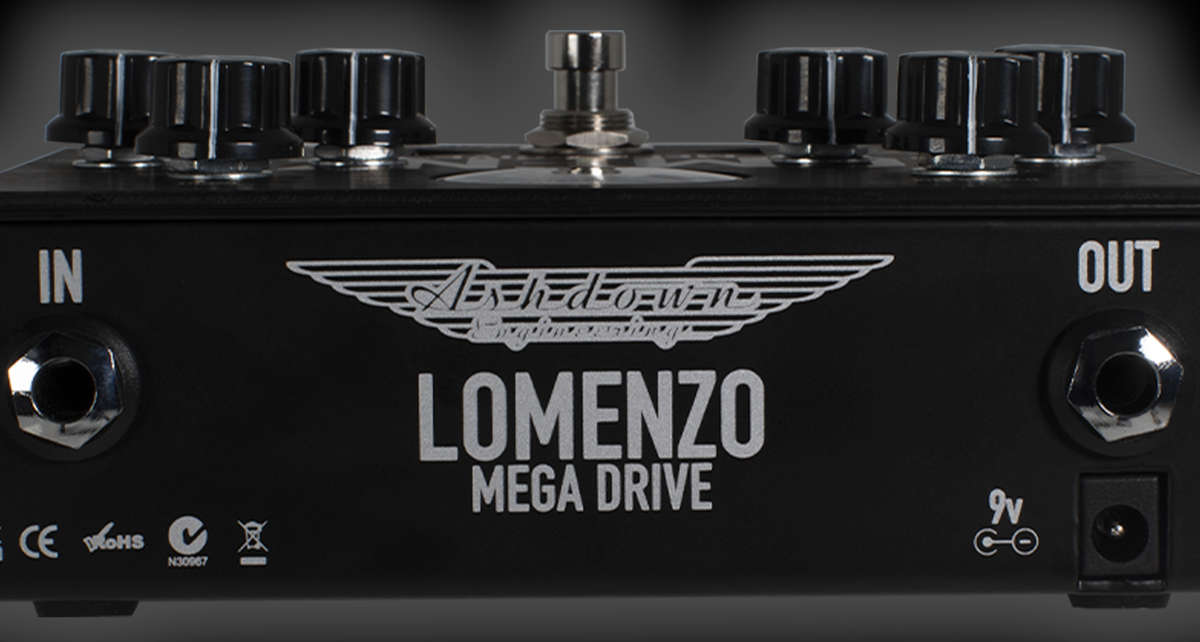 The all-new design features a bypass mix a drive mix and drive
level control to get the perfect blend of rich harmonic distortion and clean pristine bass tones. With the ability to focus the specific frequency of the distortion using a sweep-able high pass filter and low pass filter to achieve the perfect drive tone, focused and dynamic. With the ability to set the Input of the instrument going into the pedal you can ensure unity through the signal chain.
The pedal features true bypass switching ensuring transparency in
the signal chain when using in conjunction with other pedals. Rated at 9v with a 45ma draw the pedal will adapt to mist power supplies and pedal boards.