SPECIFICATIONS
Power Output - 30W
Frequency Response - 30Hz - 16kHz
Speaker Outputs - Jack Sockets
High Instrument Input - 450mV
Low Instrument Input - 150mV
DI Output - Line Level -1k
Impedance - Minimum load 4 Ohm
EQ - Simple Passive Bass, Middle, Treble EQ Rotary Controls
Effects Send - Valve Driven Instrument Level
Effects Return - Valve recovered
Pre-amp Tubes - 1 x ECC83, 1 x ECC82
Output Tubes - 4 x EL84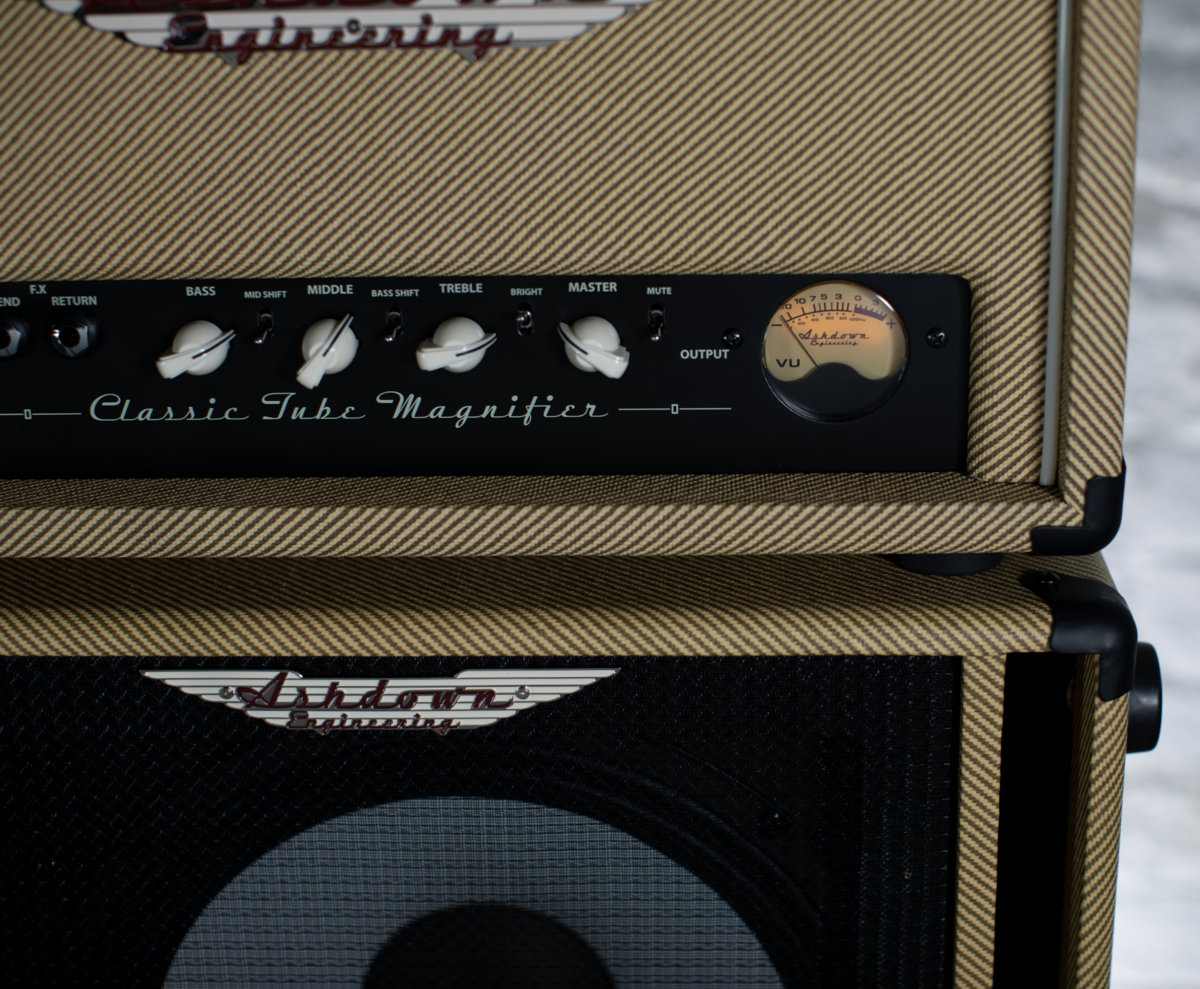 Rated at 30W, the CTM-30 brings classic all-tube tone in a compact light(er)weight head ideally suited to studio recording and even small shows. With the on-board balanced Di Output as well as 4 and 8 ohm speaker outs to provide a wide range of cab options.
Equipped with hi and low inputs for active or passive basses, CTM-30 combines traditional Bass, Mid and Treble EQ with additional flexibility of Mid Shift, Bass Shift and Bright Switching, unlocking a wide range of classic and contemporary all-tube tone from its ECC83 and ECC82 preamp tubes and smooth but powerful 30W EL84 power section.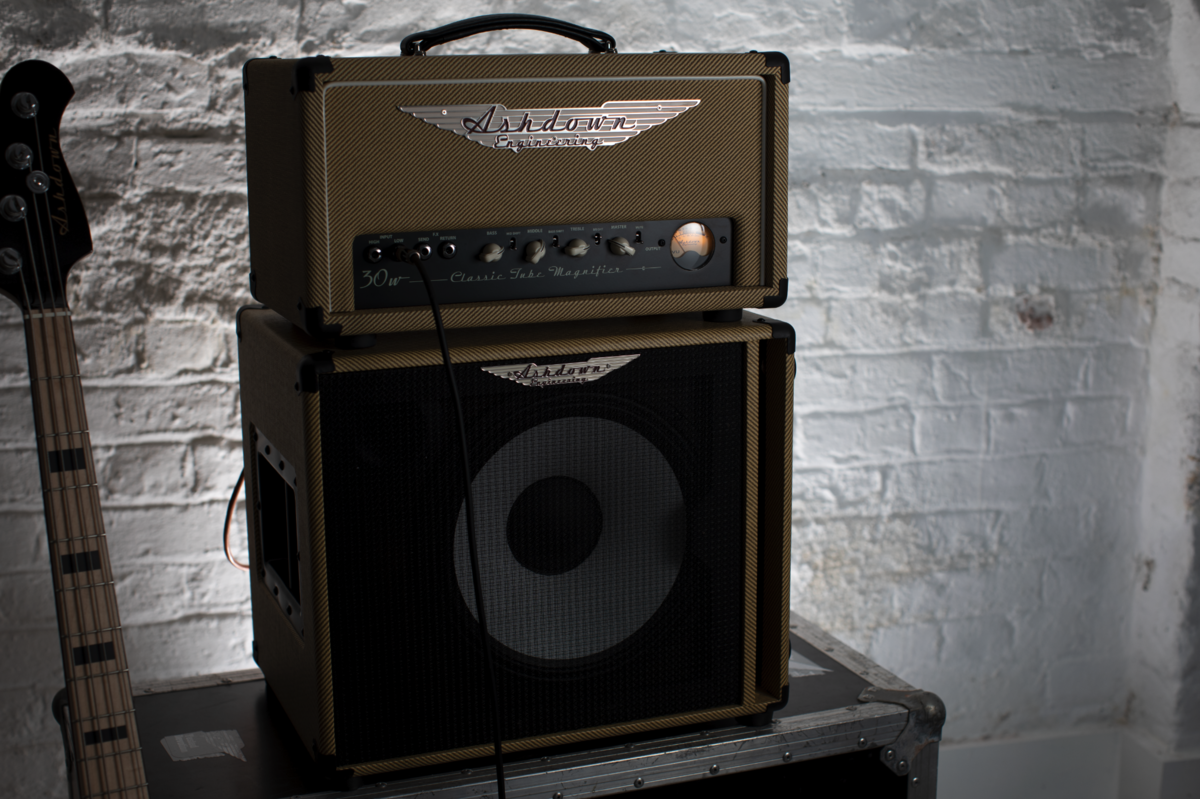 The standard tone controls give you a wide range of uber-musical sounds, while Deep, Mid Shift, and Bright switches let you fine-tune your tone to the situation. The EQ section is a passive tone circuit - meaning if all controls are at zero there will be no sound through the amp. All the controls are highly interactive, giving you the possibility to dial in exactly what tone you want. Don't be scared to dial the pots all the way to get the most from the controls.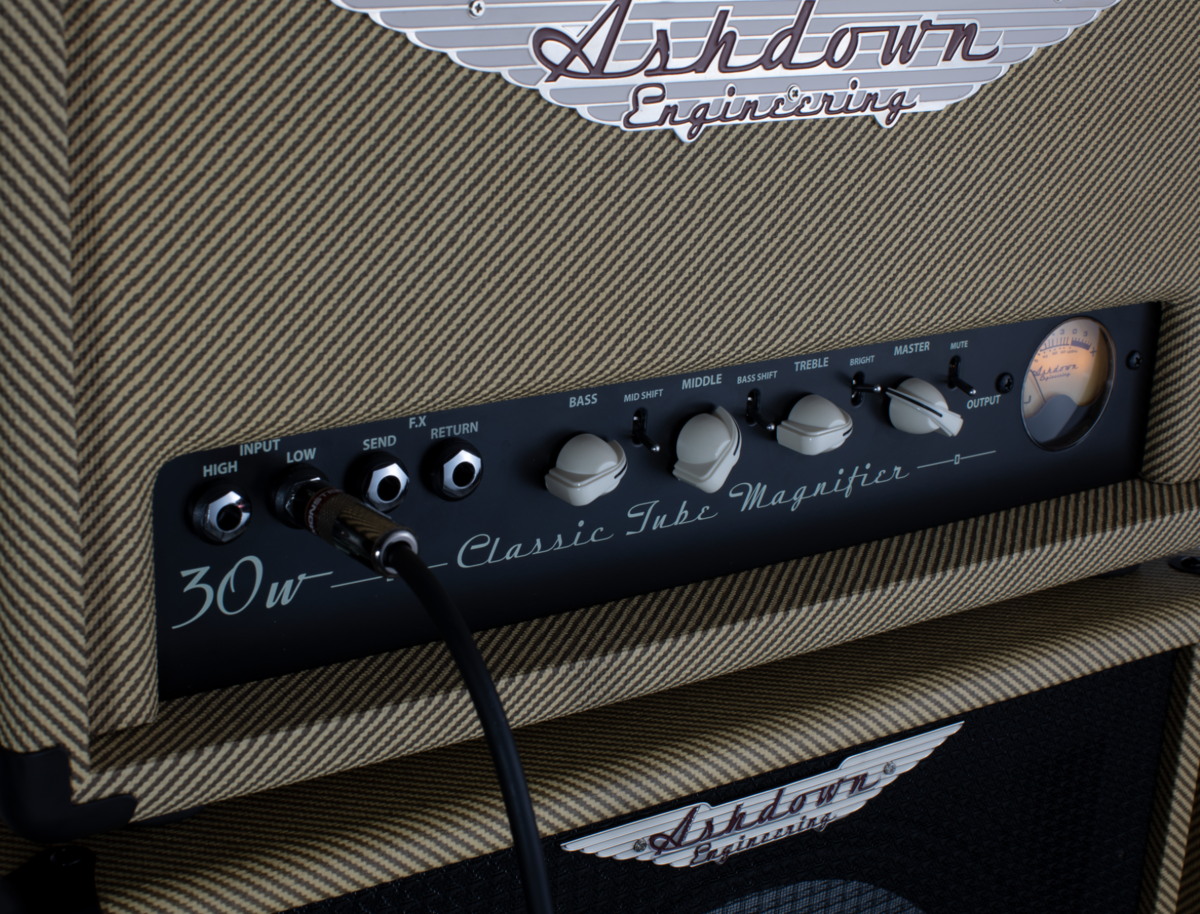 With it's modest 30W output, we've included a balanced DI, perfect for studio recording or for larger gigs where you need to get pure DI signal to the desk with a minimum of hassle.
For pedal aficionados who want to bring yet more colour to the tone, the front-mounted effects loop makes it easy integrate your favourite pedals and multi-effects with minimal tonal degradation.