NOW SHIPPING
This is the first in the Ashdown Editions 1 of 50. There will only be 50 units of this beautiful rig built globally. Inspired by the classic stylings from many of our favourite colour combinations be it on cars or on instruments. This unit is a particular favourite of ours and pairs perfectly with our Lakland bass.... 
Ashdown's Classic Tube Magnifier (CTM) range has been a long-time favourite of some of the biggest names in Bass, including Nate Mendel of the Foo Fighters, James Johnson of Biffy Clyro, James LoMenzo and Michael Rhodes. 
The Ashdown CTM 30 'Little Stubby' pushes the rules of valve Bass amplification to the limits in a never been seen before, neatly formed package of tube scrumptiousness that produces 30 watts of all tube bass tone.
As the name suggests this rig comes paired with a beautifully finished RM-210T-EVO II cabinet with matching sea foam green Tolex and matching baffle.
Weighing in at just 15.5kg/34lbs Ashdown Rootmaster EVO 210T delivers a punchy 300 watts at 8 ohms through its dual White Line Ashdown 10" speakers designed to deliver exceptional attack, clarity and low-end performance whilst standing out from the crowd with its distinctive high quality finish, coupled with a dramatic reduction in weight.
Bass The World Review
Gregor and Lars take you through the features and tones of the CTM-30 Little Stubby head.

SPECIFICATIONS
Weight - 12kgs (26lbs)
Size(mm) - W - 400 D - 220 H - 80
Tube driven and recovered effects loop
Transformer isolated and derived DI
Hand wound transformers
4 x JJ EL-84 Output Valves
Independent gain and master volume controls
High sens Nominal 100mV @1Mohms Impedance (Suitable for passive instruments)
Low sens Nominal 300mV @ 22k impedance (suitable for Active instruments)
Totally passive 3 band EQ
Feedback control
Output power 30 watts continuous
1 x ECC81, 1 X ECC82, 2 x ECC83
Zero negative feedback
Steel chassis construction
Self biasing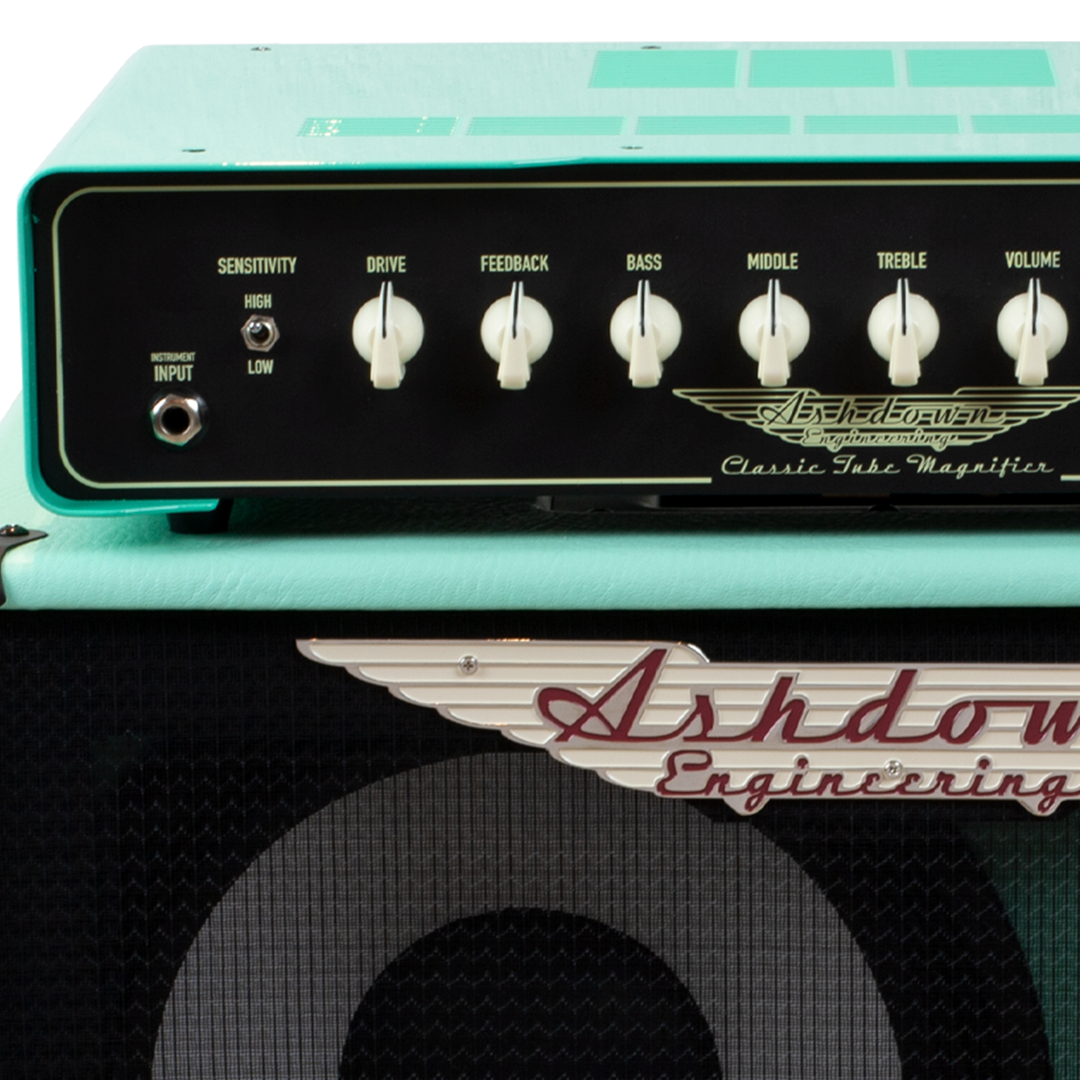 For Ashdown, the CTM 30 Little Stubby marks the next developmental leap in their bass amplification bloodline. Improved tone, features, portability and control makes the Little Stubby a new icon in the Tube Bass amplification market.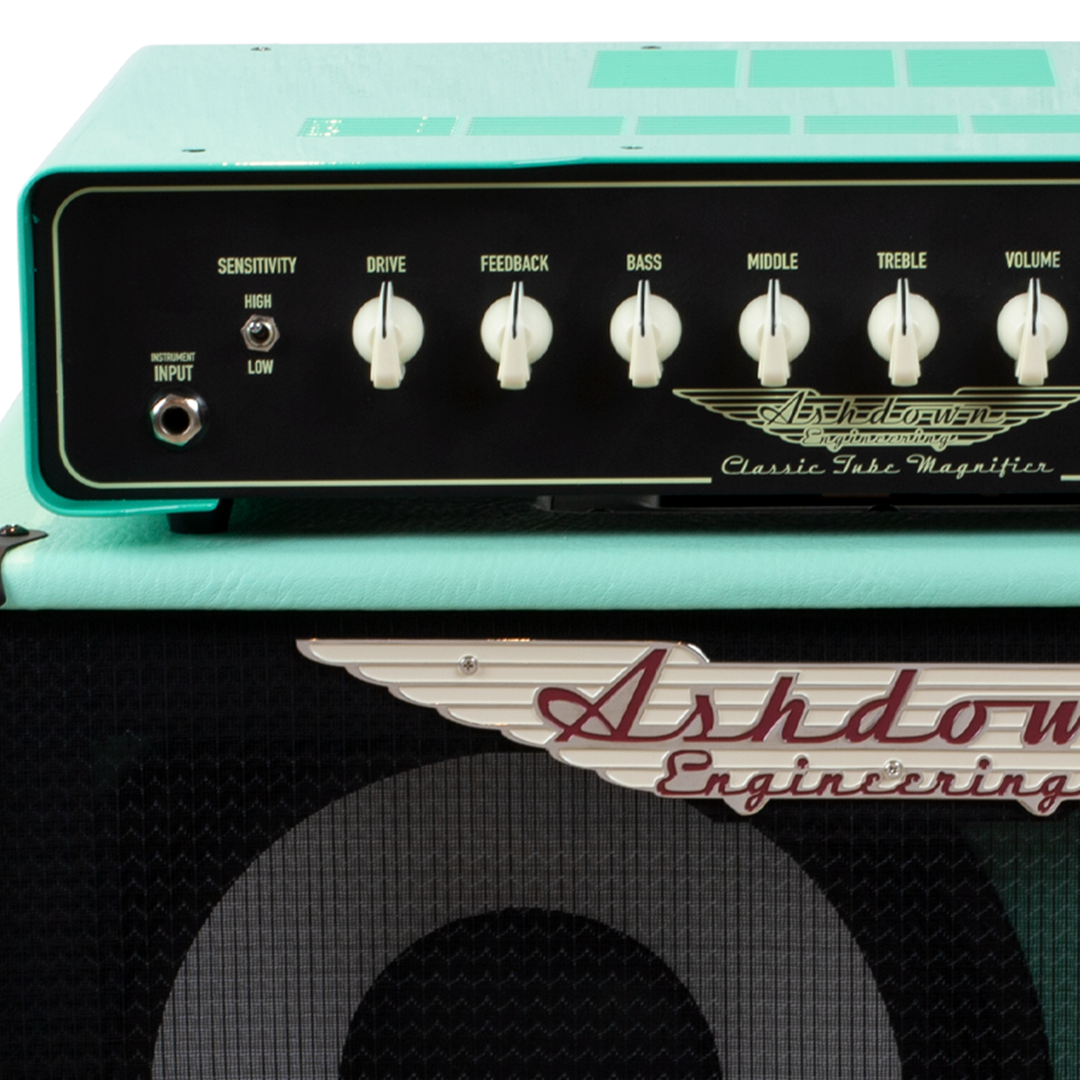 Stubby, Stumpy, Small, Squat… or whatever you wish to call it. Measuring just 400mm wide, 220mm deep and 80mm tall, the 30-watt CTM-30 Little Stubby brings a classic all-tube tone in a compact and more portable gig-ready head.


With an all-new valve preamp and streamlined steel casing with valves and transformers mounted horizontally for ease of transportation, the CTM Little Stubby is amongst the smallest, most portable tube amp in the world.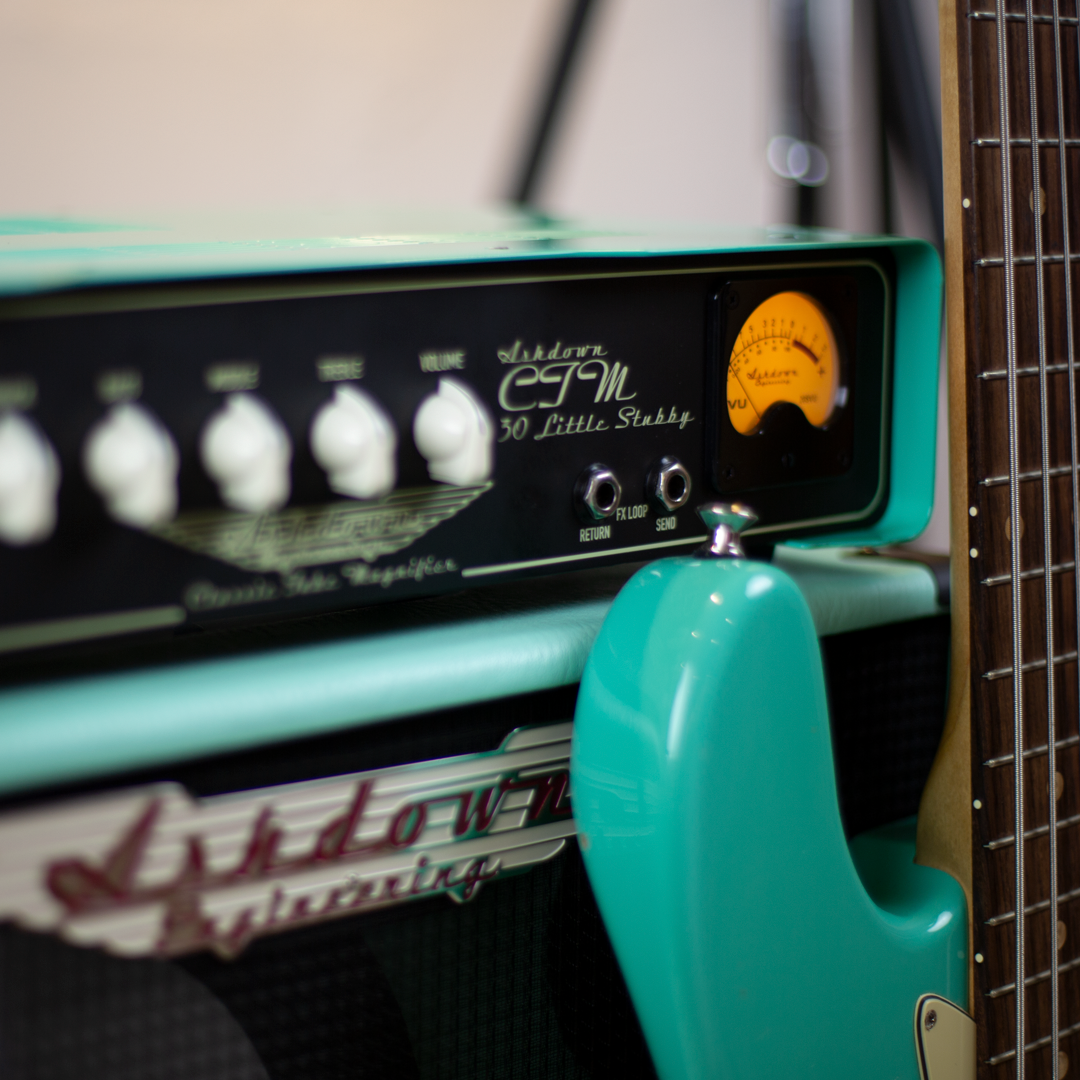 The Ashdown CTM-30 Little Stubby has an upgraded 30-watt EL84 driven power section and features a single instrument input with hi and low input sensitivity selector switch, for use with active or passive basses. The amp combines traditional 'Bass, Middle and Treble' rotary EQ control with a familiar Volume, Drive and Feedback controls to accomplish a contemporary all-tube tone from its ECC81, ECC82 and ECC83 preamp tubes. It's extremely easy to finding the gain 'sweet spot' on the Little Stubby – producing a warm, full-bodied overdriven sound.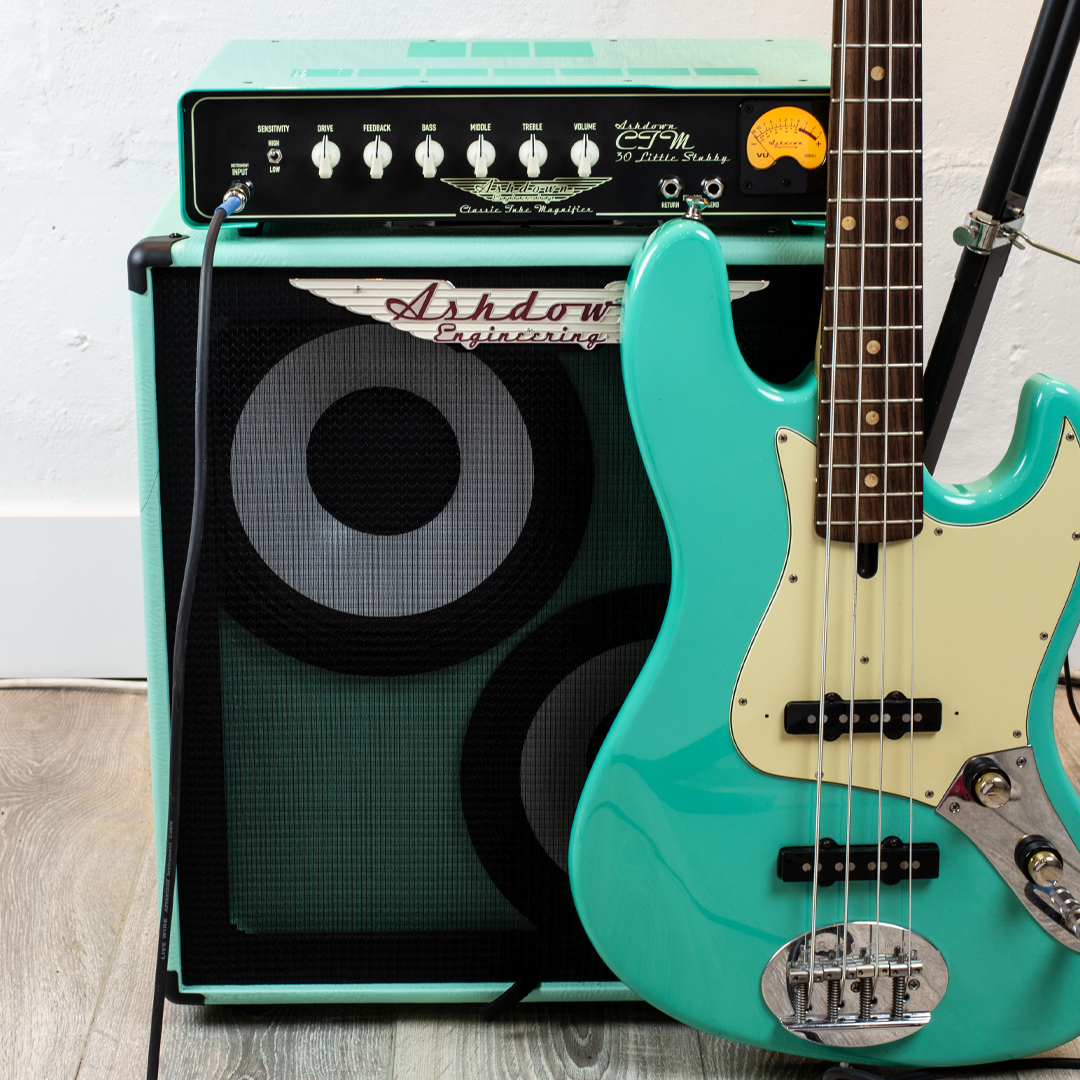 The CTM 30 Little Stubby features a balanced DI output, perfect for studio recording or for larger gigs where you need to get pure DI signal to the desk with a minimum hassle. If you want to use your favourite pedals or multi-effects, you'll find some conveniently located send and return sockets on the front panel.


A duo of ¼" Jack sockets provides flexible partnering options with a range of Ashdown speaker cabinets at 4-ohm (minimum) or 8-ohm.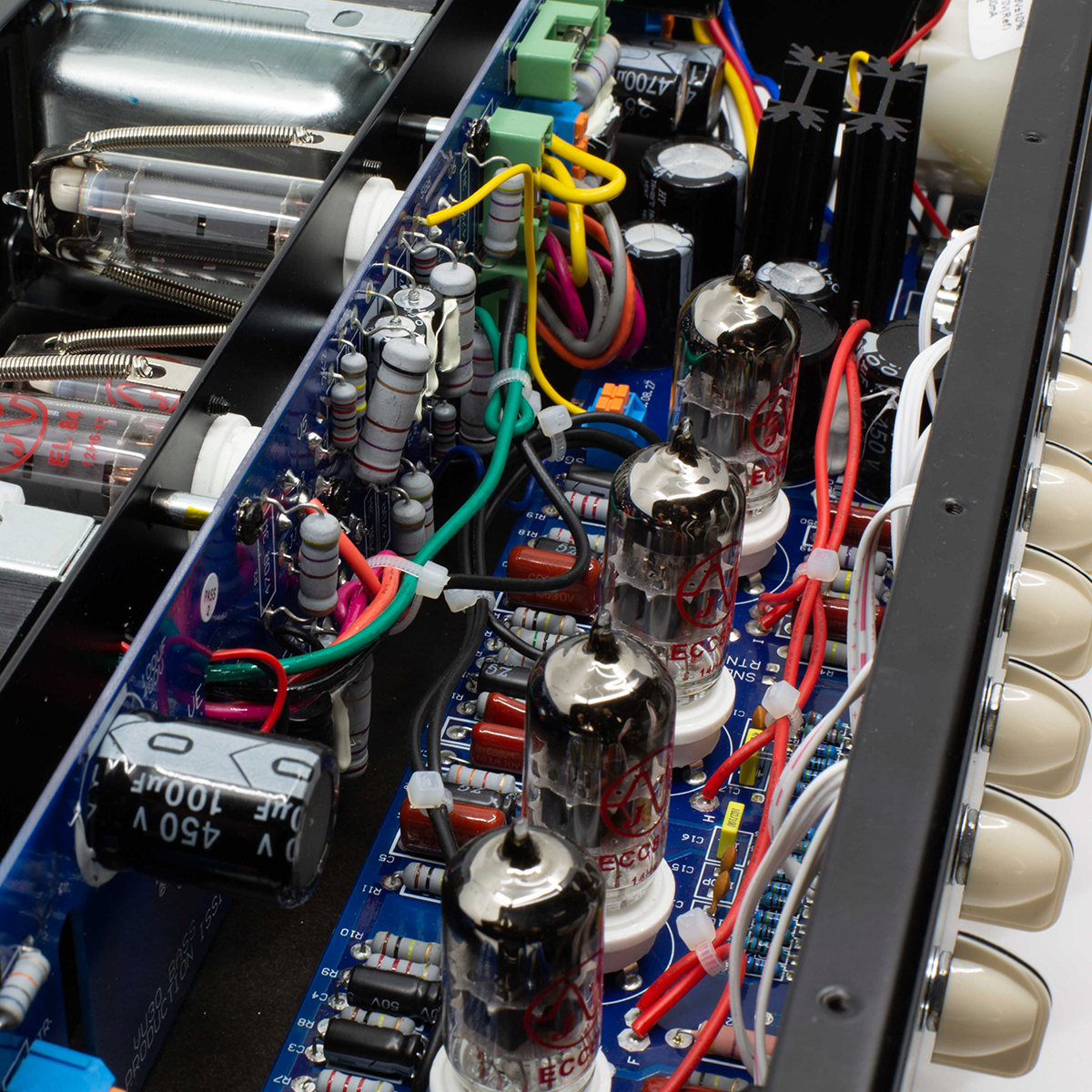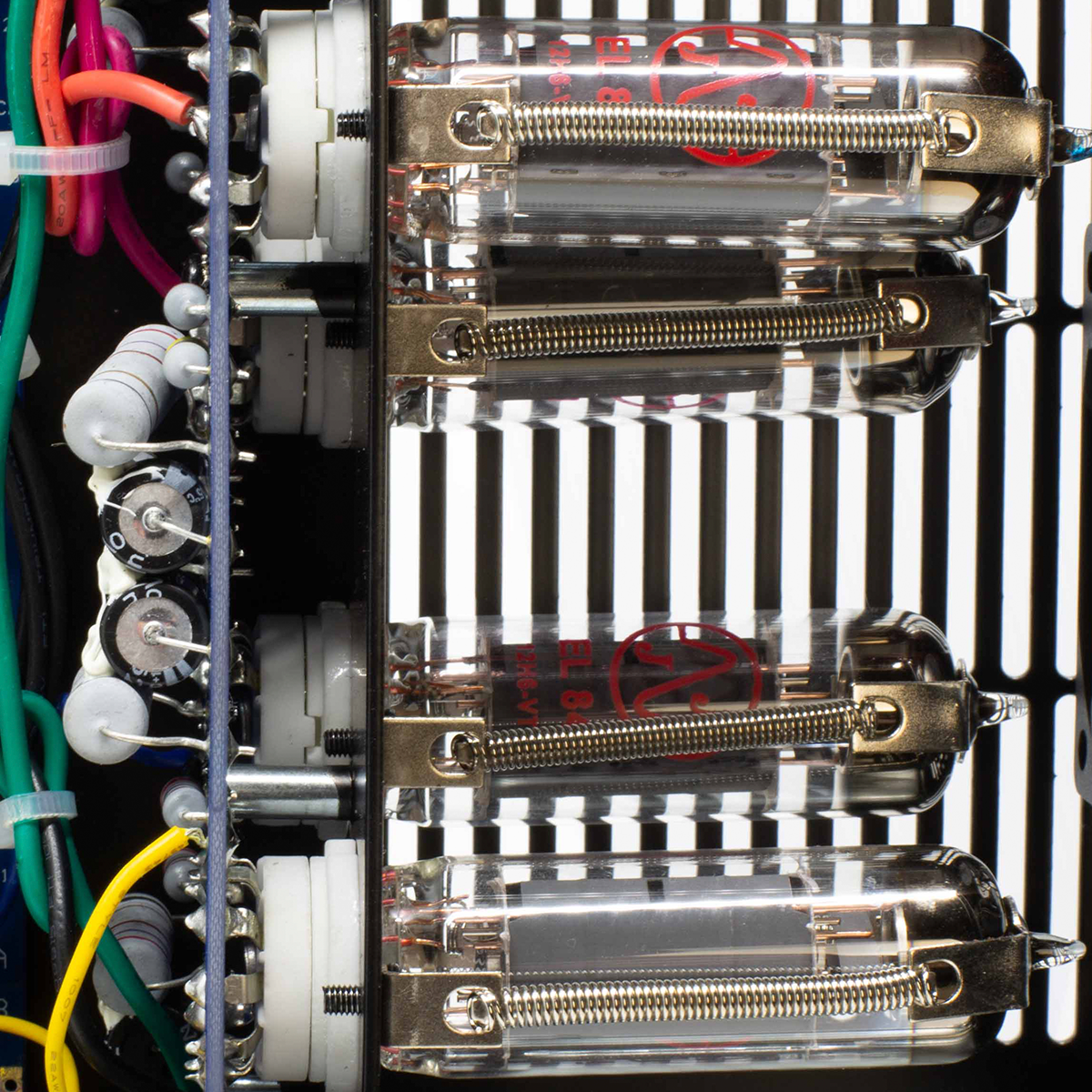 5 Year Warranty
We're so confident in our amplifiers, we offer a 5 year warranty on all new products.
Built for the road
Perfect for gigging musicians, our products are built to last.