Bass The World Review
Gregor and Lars take you through the features and sounds of the Rootmaster 500 EVO II head.
SPECIFICATION
Power Output - 800 Watts
Power Requirements - 115-230 Volts
Speaker Outputs - 2 x Neutrik Speakon/Jack outputs
Frequency Response - -3dB @ 17Hz und 30KHz
High Instrument Input - Impedance 3.9m Ohms, input range 150mV
Low Instrument Input - Impedance 10k Ohms, input range 300mV - 405V p-p
Line Input - Impedance 22k Ohms, input level 0dBu nominal
DI Output - 600 Ohm balanced, Level 0dBu nominal
Tuner Output - Impedance 22k Ohms, Level 0dBu nominal
Impedance - Minimum 4 Ohms
Signal to noise- Better than 80dB (EQ flat)
EQ - Bass +/-15dB @ 100Hz, Lo Mid +/-15dB @ 220Hz, Middle +/-15dB @ 660Hz, Hi Mid +/-15dB @ 1.6kHz, Treble +/-15dB @ 7kHz shelving Deep +
Effects Send - Impedance 22k Ohm, Level 0dBu nominal
Effects Return - Impedance 22k Ohms, Input Level 0dBu Nominal
Distortion - Less than 0.5% THD
H x W x D (mm) - 89 x 311 x 235
Weight (kg) - 2.5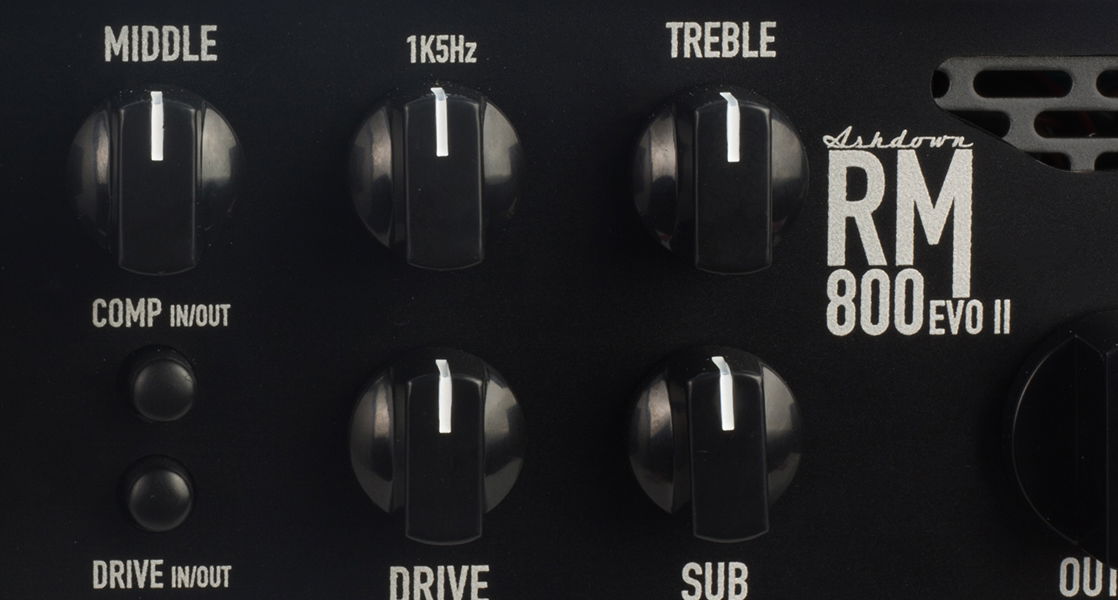 Matt Black anodised alloy front panel
Ashdown have upgraded the amp's front panel with a matt black anodised alloy finish, replacing the previous polished stainless steel. This simple, yet observant modification makes reading your amp settings at a glance that bit easier when placed under bright stage lighting.

No more reflective surfaces.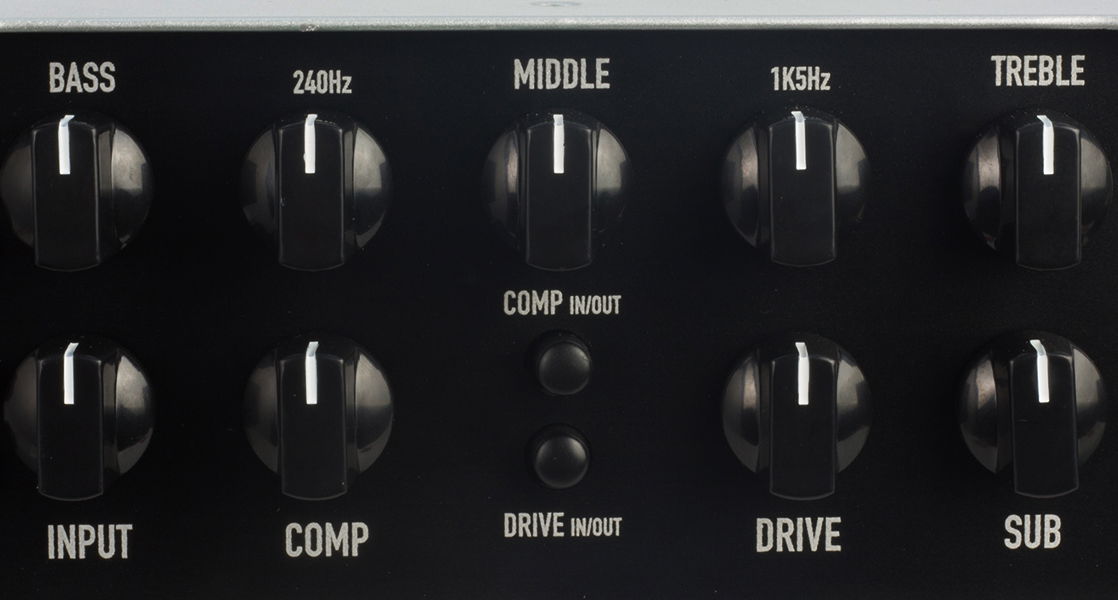 The Rootmaster EVO series' pre amp now includes a passive and active input jack socket for use with high and low output instruments. The five- band rotary tone controls act with surgical precision to provide total control over your sound, while a shape switch instantly dials you in to a classic Ashdown tone setting, straight from the world-famous ABM.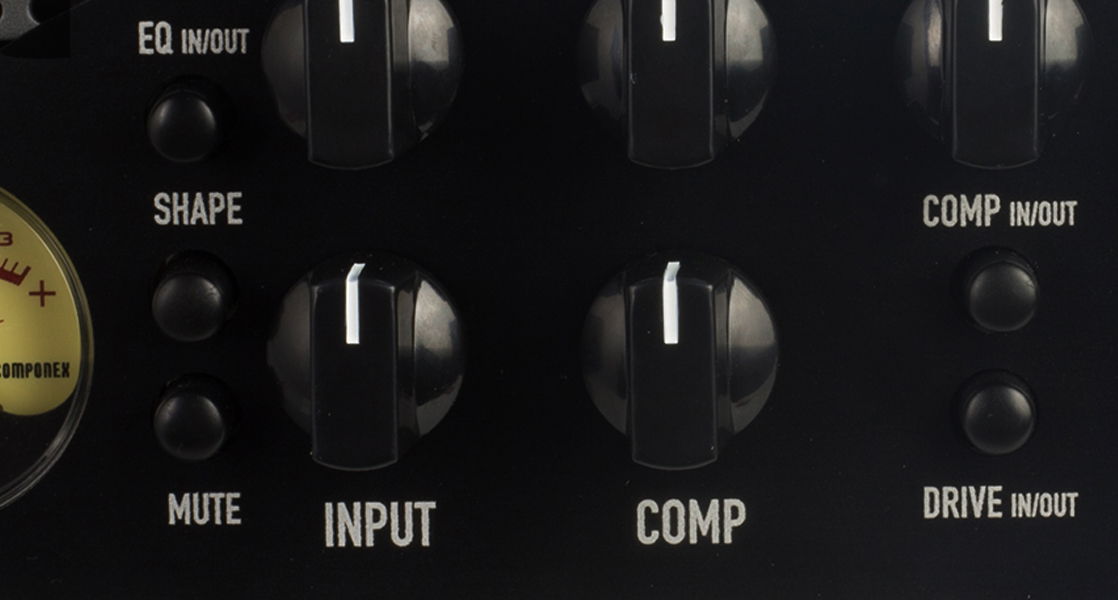 Instantly adding warmth and body to your tone, this simple to use, great sounding compressor delivers a powerful, even sound to make sure your bass is smooth as silk and will fill out any mix.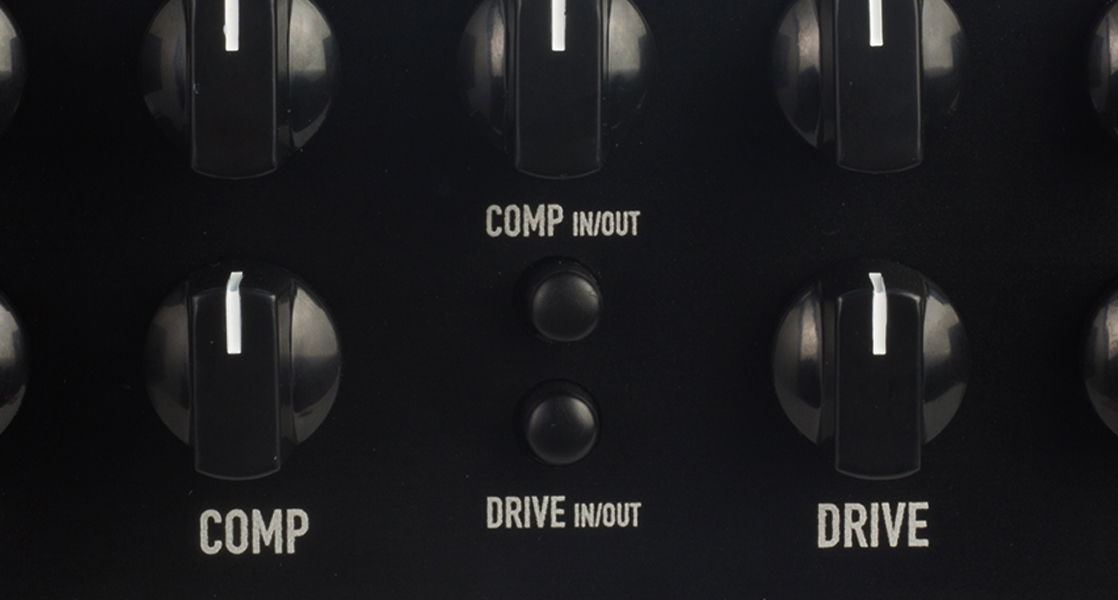 With footswitchable flexibility, our tube-emulated overdrive can take your core bass sound and push it into warm overdrive through to distorted filth whenever you need to add extra grind and girth to your tone.

Bringing extra depth and definition to your bass parts, the Sub-Harmonic Generator lets you dial in a sub-octave and kick it in via footswitch whenever you need the extra depth for those super-heavy Godzilla moments.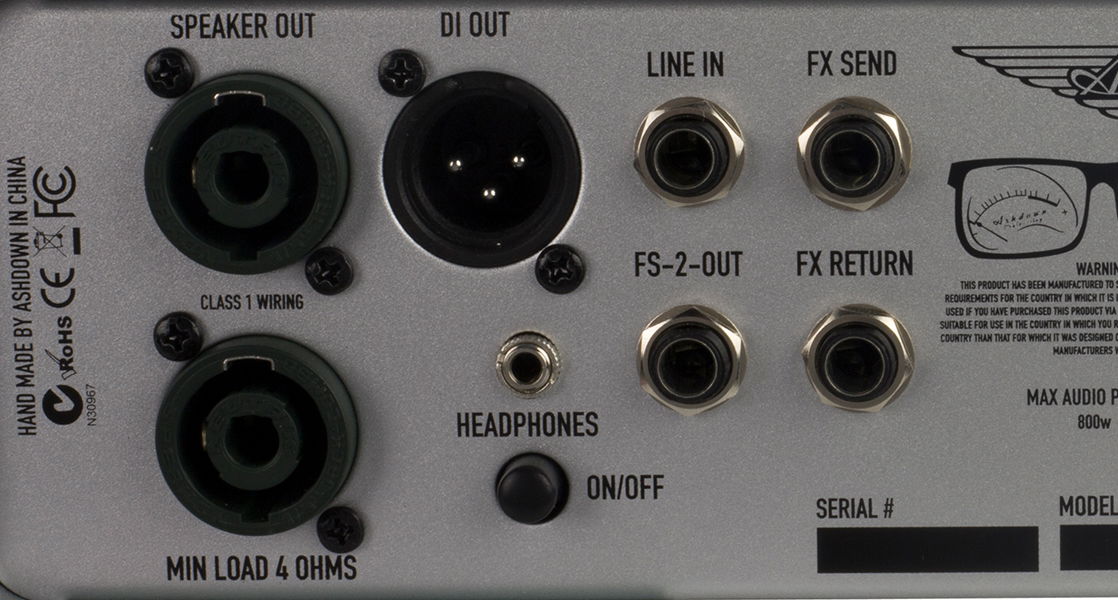 If you want to use your favourite pedals or multi-effects, you'll find send and return sockets on the back panel, along with a DI output for direct injection into the PA mixer or recording console and a Line Input (with front panel level control) so you can jam along with a backing track in rehearsal.

A pair of Neutrik Jack/Speakon sockets with a minimum 4 ohm load provides flexible partnering options with a dedicated range of Rootmaster EVO cabinets. The Rootmaster 800 EVO II can be used to power a single 8 ohm cabinet, a pair of 8 ohm cabinets or a single 4 ohm cabinet.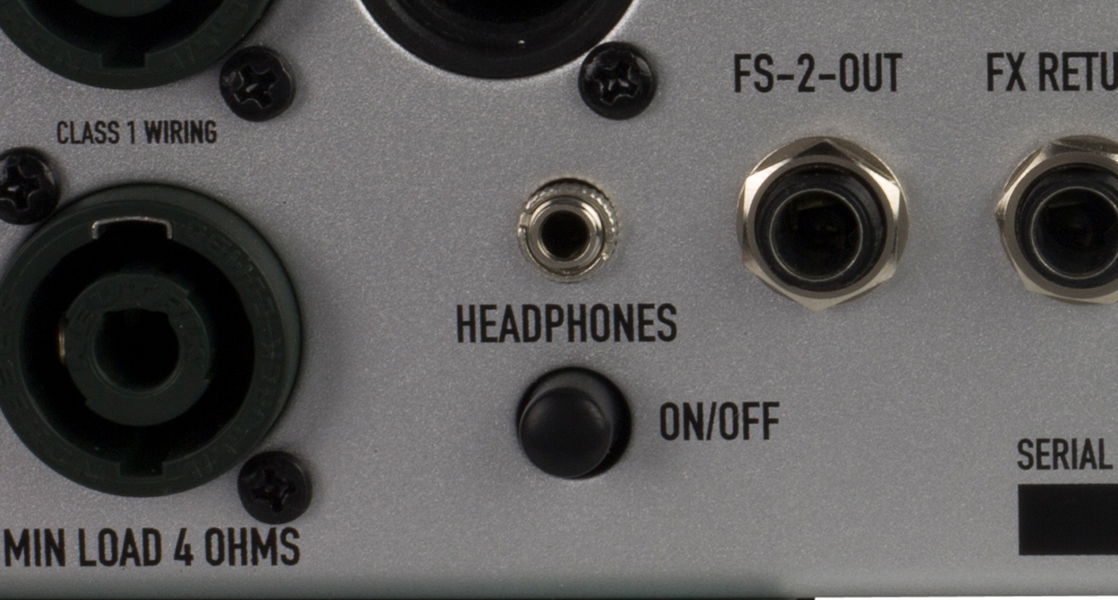 The Rootmaster EVO II range now comes equipped with an on-board headphone preamp to allow for silent practice,which doubles up these gig-ready amplifiers as handy practice devices. The headphone preamp maximises the full sound potential of your headphones, so now your in ear sound can match the quality of your stage sound… given you have the correct (Meters Music) headphones, of course!
Shop For Meters Headphones
Resources