SPECIFICATIONS
Dimensions - H x W x D (mm) 465 x 380 x 335
Weight - 12.2 kg / 26 lbs
Ohmage - 8 Ohms
Power Handling - 250 watts
Speaker - 12" Custom White Line
Tweeter - 3 way control. High, Low and Off
Finish - Custom Tweed with metal corners and metal grab handle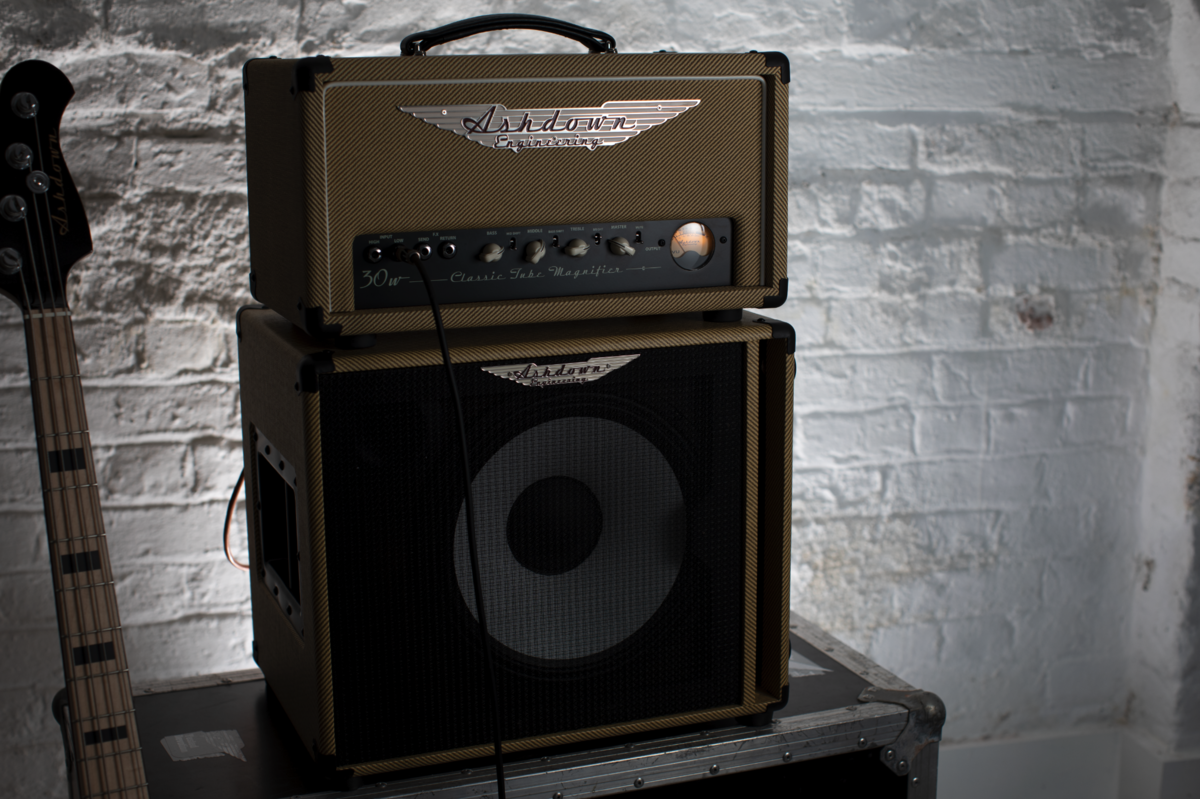 Weighing in at just 12.2kg/26lbs the Ashdown CTM 112-T Tweed handles 250 watts at 8 ohms through its single White Line Ashdown 12" speaker designed to deliver exceptional attack, clarity and low-end performance whilst standing out from the crowd with its distinctive high quality Tweed finish.
Tonally, the compact design maintains the low-end response with a more dynamic punchy mid-range. The addition of the tweeter provides extra high end and can be adjusted either to either hi, low or off with the three-way tweeter switch depending on the player's preference.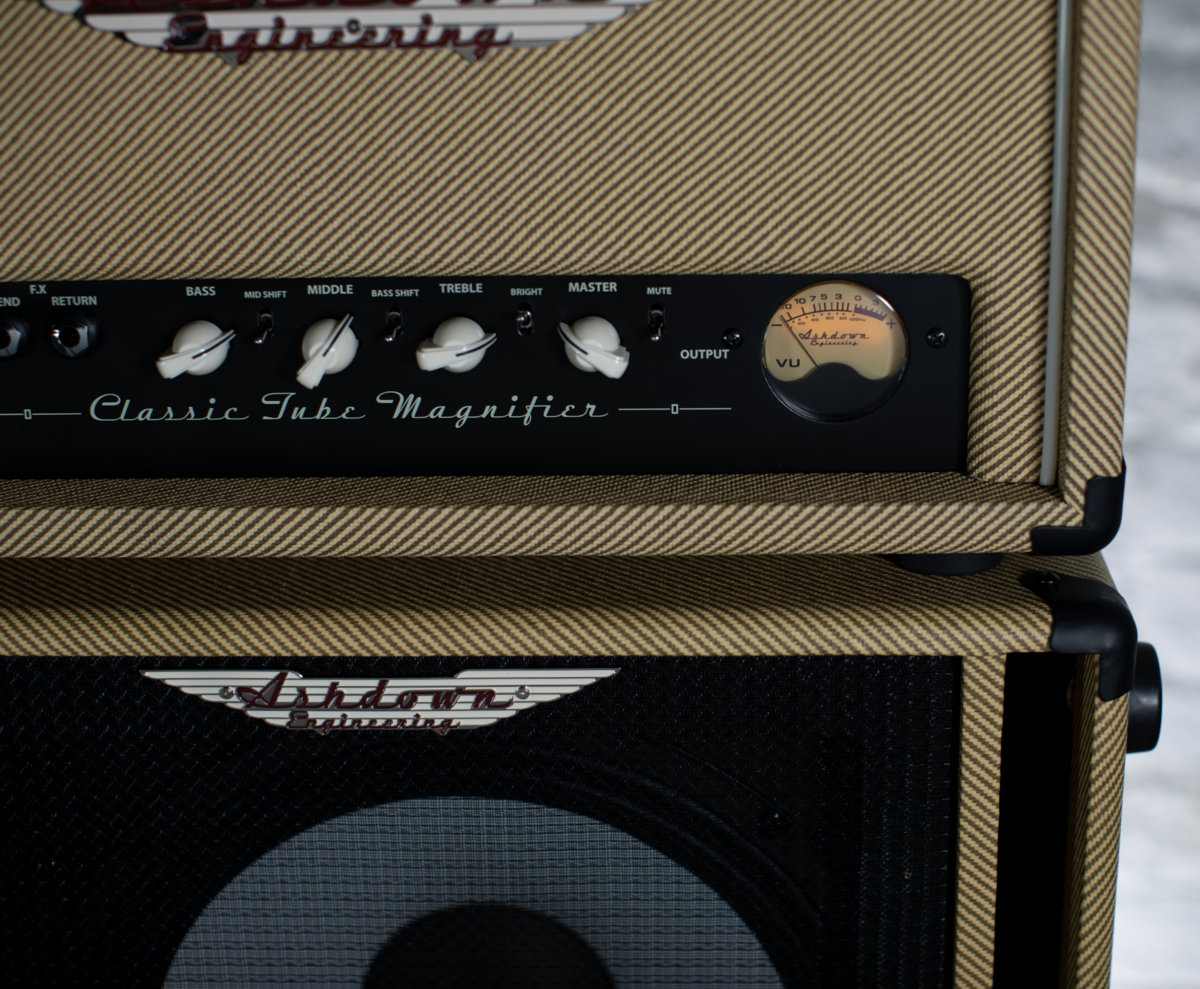 Can be used alone or in a pair linked together. We have rather fallen in love with the stack of 2 x CTM-112T cabs using the 4-ohm output of the CTM-30 head for a gloriously heart-warming tone, when using a P bass, it can be dark and rich but with clarity then switching to a Jazz bass on the bridge pickup you get a tone that just puts a smile on your face.