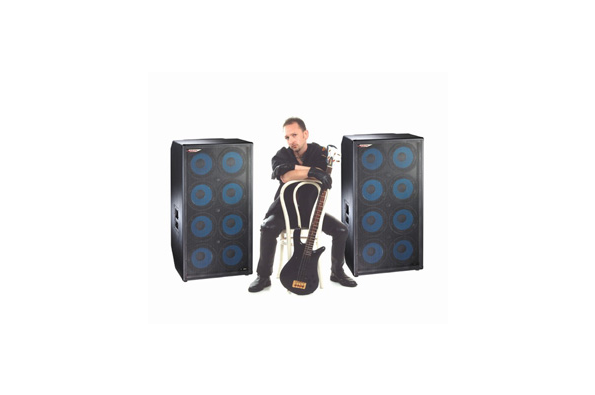 Pete MZ Emms is an accomplished bass guitarist, who has been playing numerous years, blending both rock and funk to create his own unique style. He has 9 albums credits to date, toured extensively and has worked with artists as diverse as John Lingwood of Manfred Man, Jon Brookes of the Charlatans, and Dave Holland of Judas Priest/ Trapeze.

In 2004 Pete formed 'The Vaseline Rats' and the V-Rats hard work paid off as they were asked to be the live 'back bone' of a US tour which was a celebration of 20 years of 'New Wave Of British Heavy Metal' with Al Atkins (Judas Priest), Jess Cox (Tygers of Pan Tang) and Dennis Stratton (Iron Maiden, Praying Mantis). The Band in the States was being billed alongside Testament, Obituary and Ice T with great success.

On the New York show, the band was joined on stage by 'Seven Witches' vocalist James Rivera to do a bludgeoning version of the Judas Priest classic 'Victim Of Changes'. Following on from the success of the tour, the V-Rats were asked to continue with further live shows in the US and Europe with combined forces of Den Stratton and Al Atkins under the name of 'The DENiAL'.

Recently The V-Rats completed a new album for ex Judas Priest vocalist Alan Atkins that also features legendry Midlands band Diamond Head guitarist Brian Tattler on the blistering track Pete MZ Emms wrote 'Blood Demons and Whisky'.