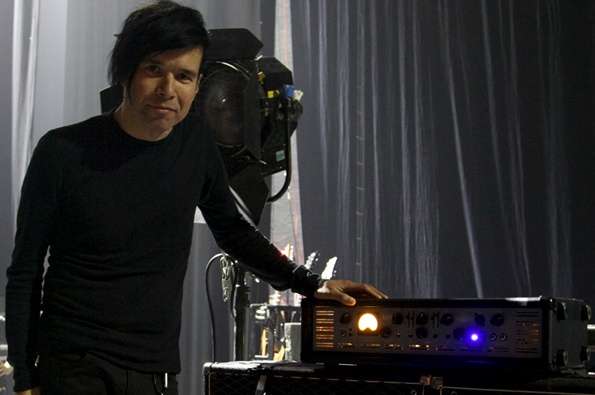 Fred Sablan (born April 28, 1970), is an American musician originally from Cupertino, California. He became Marilyn Manson's bassist in July 2010, taking the place of Andy Gerold.

In the late nineties, Fred Sablan performed as the guitarist for the punk rock band Crack, which was described by journalist Todd S Inoue as « Cupertino's punk-noise surrealists » Later he was the bassist for the band Butcher Holler, and contributed to their album titled I Heart Rock which Sablan describes sounding like « Black Sabbath mixed with Roxy Music ». Butcher Holler broke up shortly after opening up for the Foo Fighters.

Since July 2007, he has been involved as both a bassist and occasional guitarist for Jeordie White aka Twiggy Ramirez's side project Goon Moon, whom he met in 2005 in San Fransisco through mutual friend and former Nine Inch Nails guitarist Aaron North.

« Twiggy invited me to the new studio to hang out. Manson played me what they had recorded so far, I was completely into it [...] we made a song on the spot with Manson on the mic singing, the energy in that room was unbelievable. Manson and I talked while he was in Greece for his art show and that's when he mentioned to me about the idea of joining the band.