New Pedals. New Design. Uniquely Ashdown.
The Ashdown PRO FX range of pedals are manufactured in the UK using selected components from the best manufacturers in their respective fields. All of the effects are designed to be powered from a linear isolated 18V supply to ensure the best signal to noise ratio and lowest possible background noise, this is essential with high gain distortion pedals and floor up compressors.

All pedals in the range are constructed with robust Steel housings with Anodised front fascias. Genuine Neutrik Jack sockets are used throughout.

The pedals are finished in a sleek colour palette with the main centrepiece on each pedal being the sapphire-coloured illuminated LED that lights-up Ashdown's famous double-winged logo when the pedal is engaged.


SPECIFICATIONS
Simple single control compression
18 volt – Power Supply Required
Size (mm) H x W x D - 63 x 108 x 120
Weight (kg) - 0.6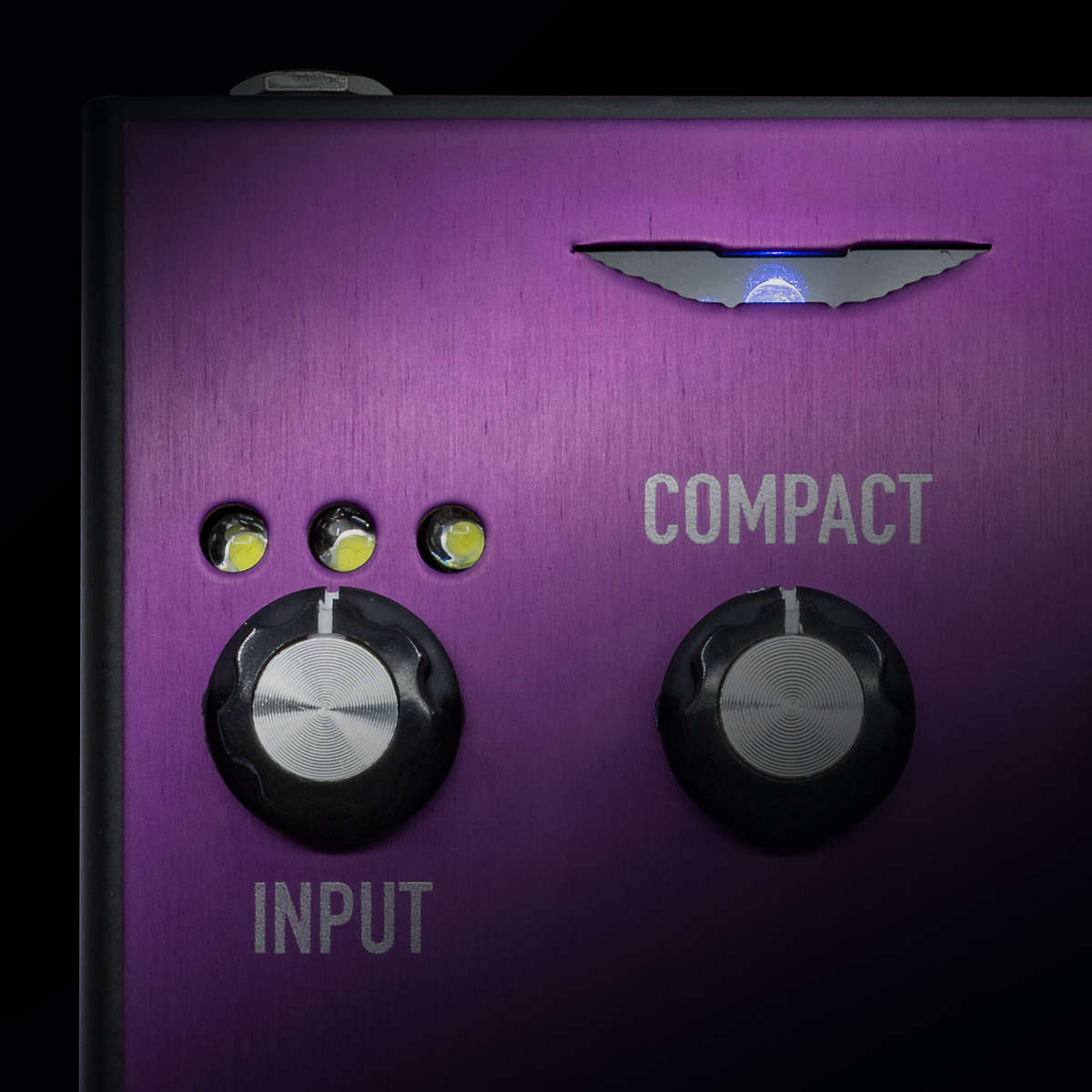 The Velvet Compressor is a simple pedal with advanced circuitry. Just one knob adjusts several parameters simultaneously – Gain, Ratio and Threshold are all synchronised and adjusted with the "Compact" knob whilst Attack and Decay are optimised and pre-set to suit the signal passing through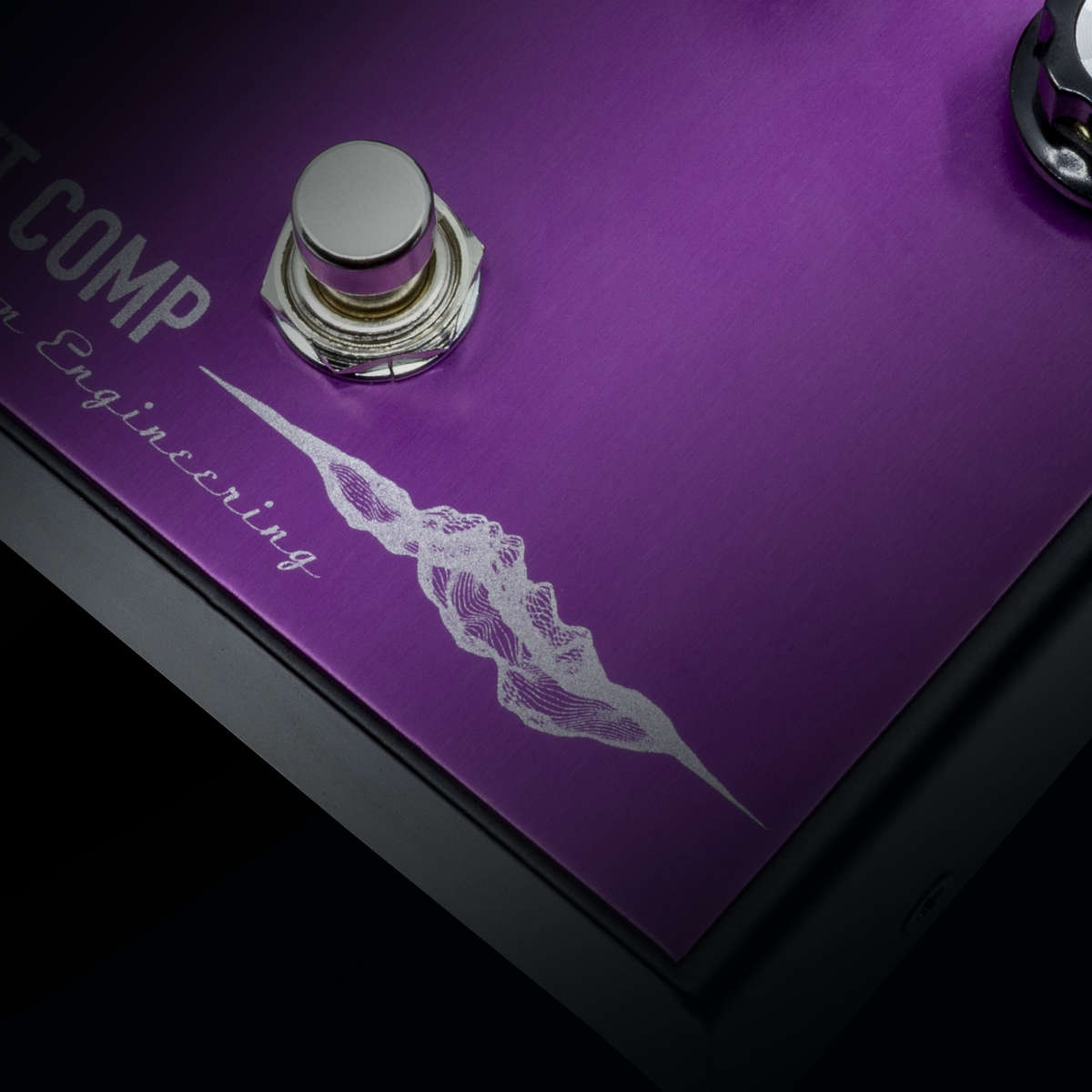 In use, the Velvet Compressor should be set so that the volume does not change when the pedal is switched on/off. This is achieved by adjusting the "Input" and 'Output" level controls. The "Input" rotary control has an accompanying 3-band (white blue and red) LED light control to assist you in setting the perfect input level before hitting the compressor. The light tickling the blue being the recommended amount. With your input signal at its optimum, set the overall output of the pedal into the amplifier with the "Output" control.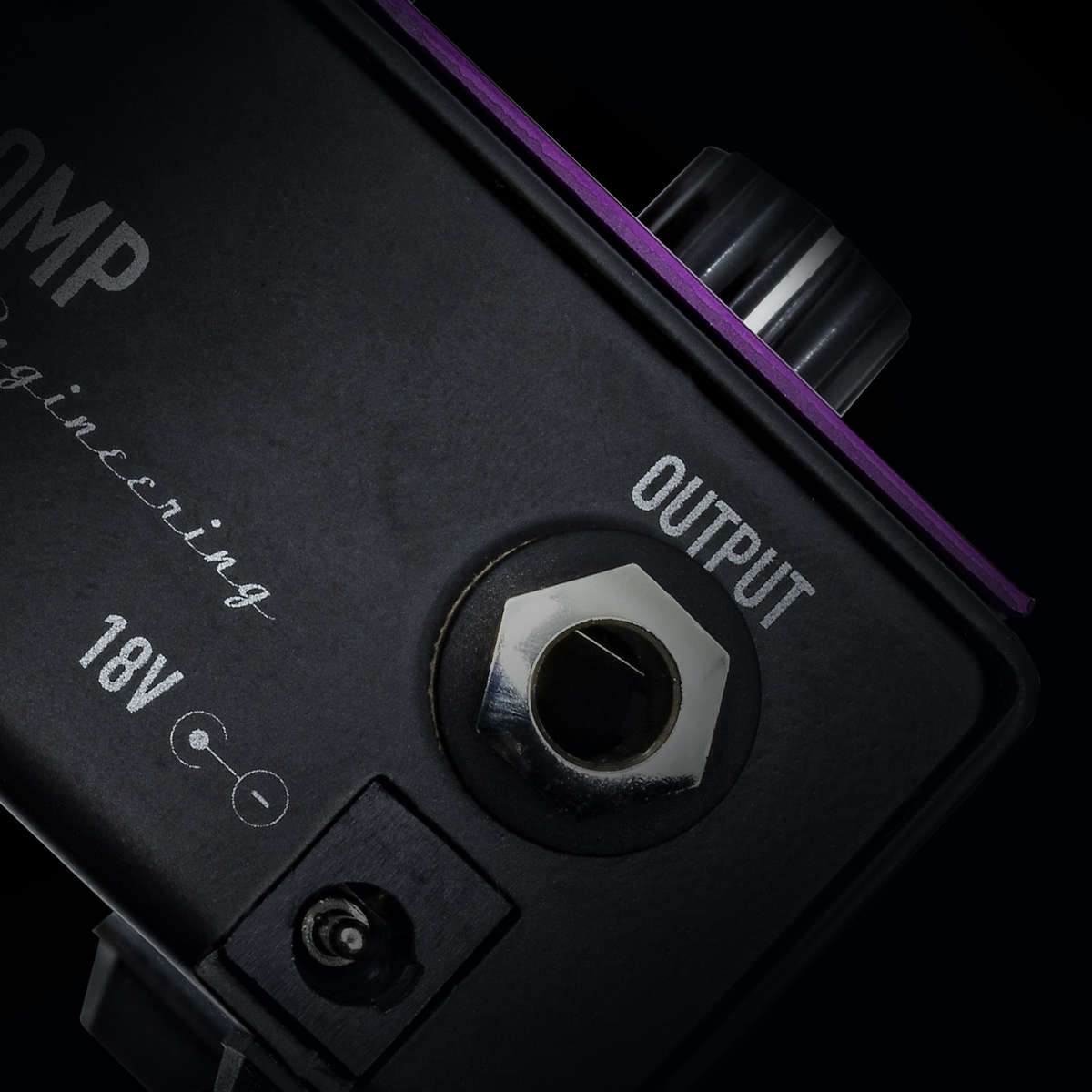 Once set, the "Compact" control is really where it counts… adding more or less compression, whilst retaining dynamics and keeping your sound consistent.
While some bass compressors mean you have to compromise on the compression between your high and low strings, which can be particularly difficult for bass players, the Ashdown Velvet Compressor allows precision with every note.