Ashdown | Setting the standard since '97
SPECIFICATIONS
Power Requirement - 15-18v External Power Supply Centre Pin Negative
EQ - 5-band EQ, bass, low-mid, middle, hi-mid and treble
Distortion - 12AX7 powered Valve Drive
H x W x D (mm) - 62 (inc 6mm feet) x 183 x 118
Weight (kg) - 1.4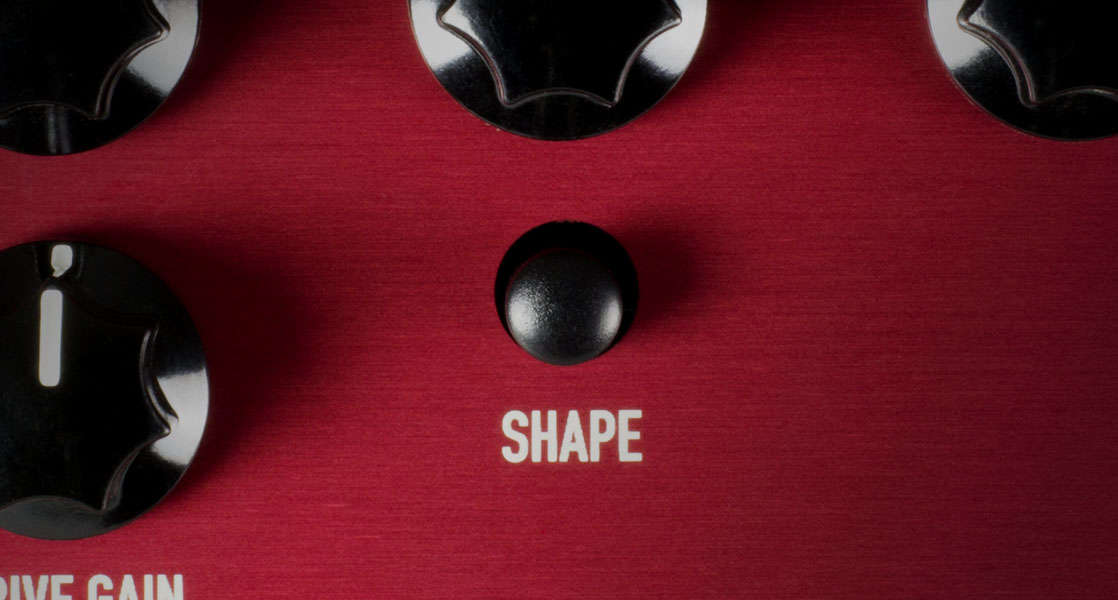 The shape Button when engaged provides a broadband mid scoop and is applied to the signal Before the Drive circuit or EQ.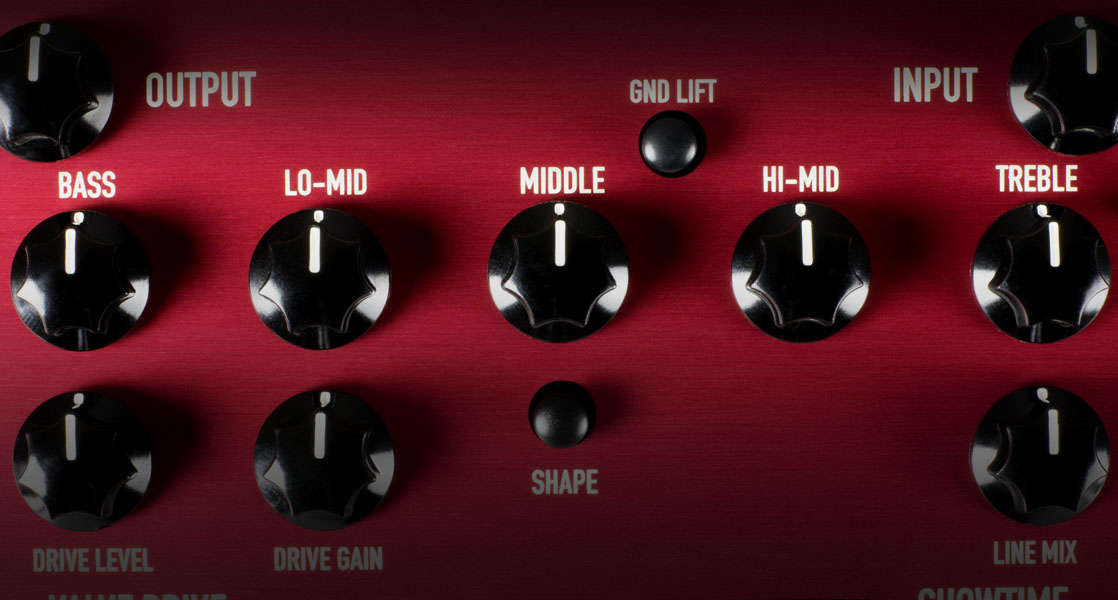 The Equalisation circuit has 5 bands with the control frequencies centred around 100Hz , 340Hz, 680Hz, 1.6KHz and 7KhZ. The associated filters are of a low Q type and therefore there is considerable overlap between frequencies, which ensures a smooth response. Since the pedal has been designed to be used with other equipment such as mixers and amplifiers etc. which will invariably have more on board Equalisation the control range has been tailored accordingly.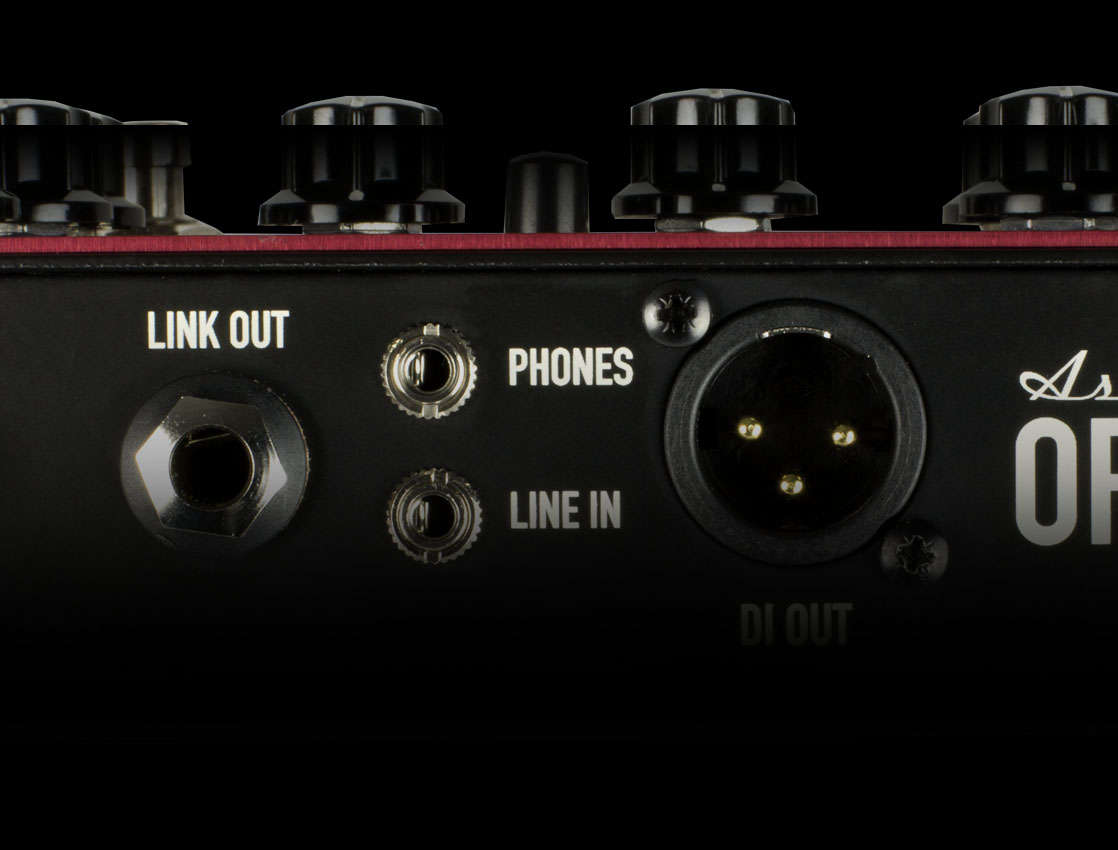 The output control controls the signal from the pedal to the connected equipment via the ¼" JACK socket. When this output is in use the Phones output is unavailable. This jack socket has a PERMANENT ground. Adjust the output level to suit the connected equipment. NOTE that this control does NOT adjust the DI output This control also functions as the VOLUME control for the inbuilt headphone amplifier. Headphones can be connected on the rear panel via the 3.5 mm 3 pole MINI Jack.

The Line Input is located on the rear panel below the PHONES out, this is again a 3.5mm MINI Jack the level control is used to mix the line signal with that from the instrument.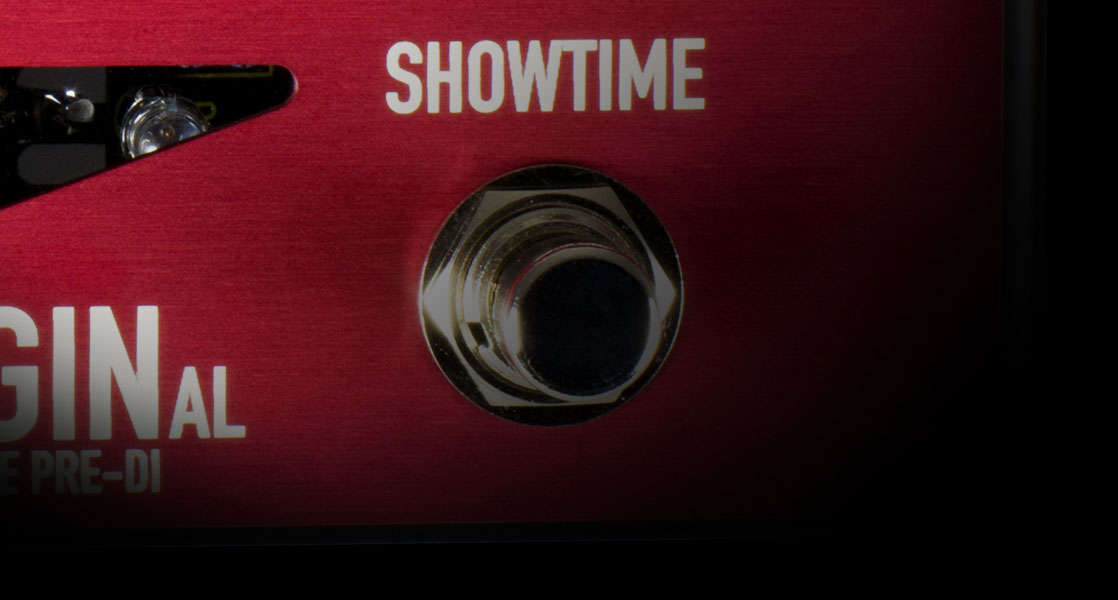 Showtime is basically the overall Mute button the pedal lights up RED when unmuted and ready to play Note That the LINK socket on the rear panel remains Active whilst in mute mode. This output is at instrument level and can be used to drive a tuner for example .It is therefore possible to tune up without any signal to the PA or other connected equipment.
Resources