UK Bass Player Mike Pockett takes the Ashdown OriginAL head for a spin.
Ashdown | Setting the standard since '97
SPECIFICATIONS
Power Output - 300 Watts
Power Requirement - 115-230 Volts
Speaker Configuration - 2 x 10inch + Horn
High Instrument Input - Impedance 3.9m Ohms, input range 150mV - 20mV p-p
Low Instrument Input - Impedance - 1M Ohms, input range 150mV to 10V p-p
Line Input - Impedance 10k Ohms, input range 300mV - 40V p-p
DI Output - 600 Ohm balanced / Level -20dBu nominal
Impedance - Minimum 4 Ohm
Headphone Output - Yes via Mini Jack
EQ - Bass +/-15dB @ 100Hz, Lo Mid +/-15dB @ 220Hz, Middle +/-15dB @ 660Hz, Hi Mid +/-15dB @ 1.6kHz, Treble +/-15dB @ 7kHz
Effects Send - Impedance 22k Ohm / Level 0dBu nominal
Effects Return - Impedance 22k Ohm / Level 0dBu nominal
H x W x D (mm) - 420 x 590 x 380
Weight (kg/lbs) - 14.5/32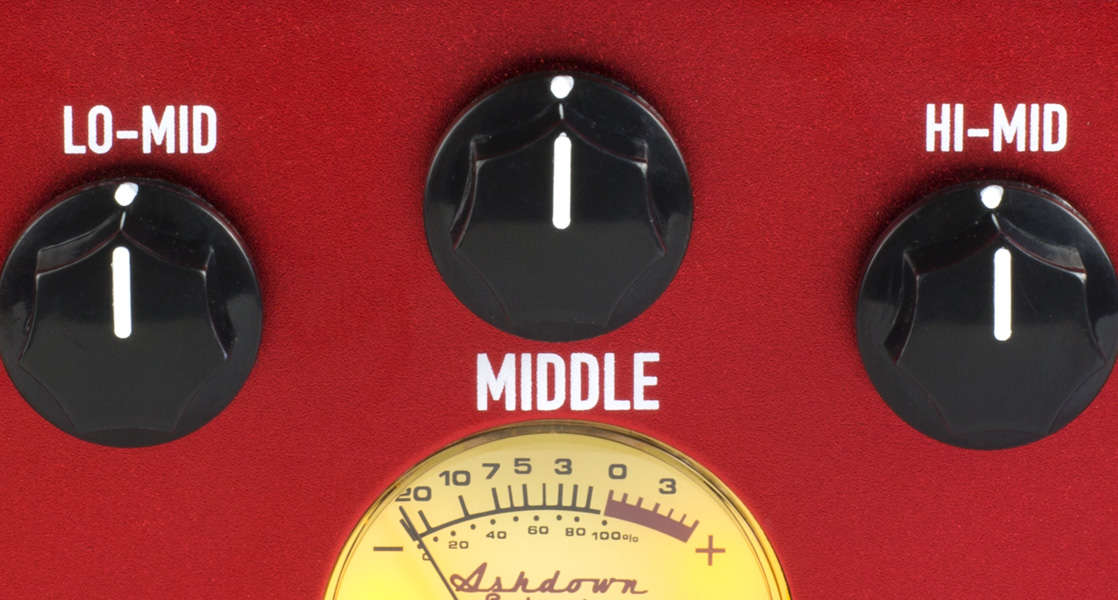 With the signal at its optimal level, you then hit a defined set of features designed enhance your tone. The OriginAL features a tried and tested 5-band EQ, controlling your traditional bass, middle and treble with a lo-mid and hi-mid sitting comfortably either side of the variable middle control. The additional Shape control further sculpts your tone, lifting the frequencies that really count – like a smiley face on a graphic equalizer.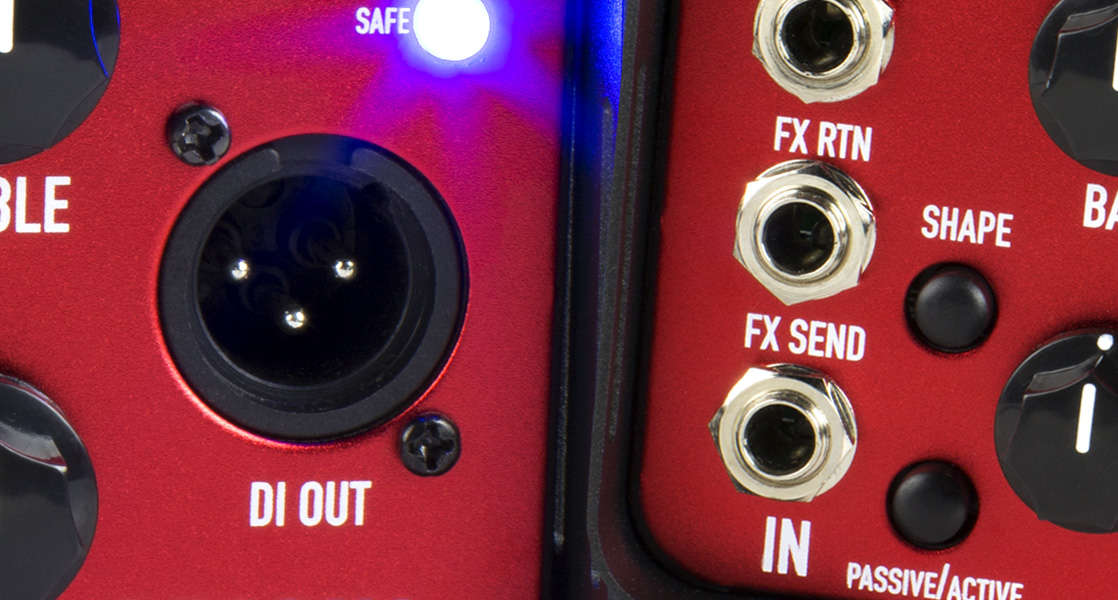 The output control regulates the output volume of the amp and wrapping up the features on the front panel is an easy to reach DI output, as well as an independent FX send and return, which allows the amp to set a very clear signal path with no interruptions.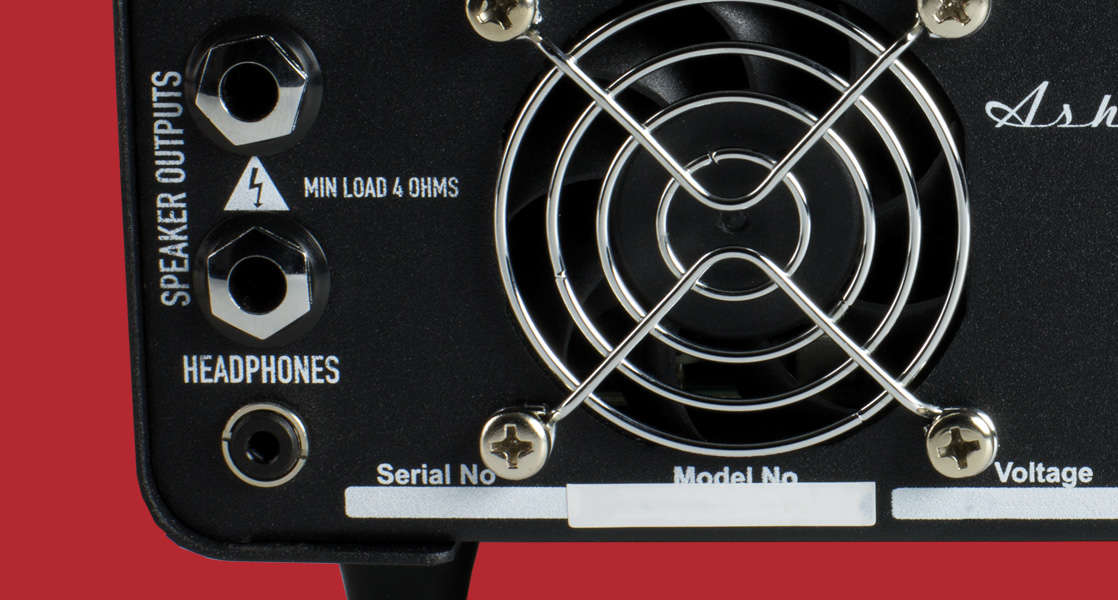 300 watts of portable power
The OriginAL C210-300 uses both speaker outputs to power the two 10" speakers giving 300 watts of pure Ashdown bass tone.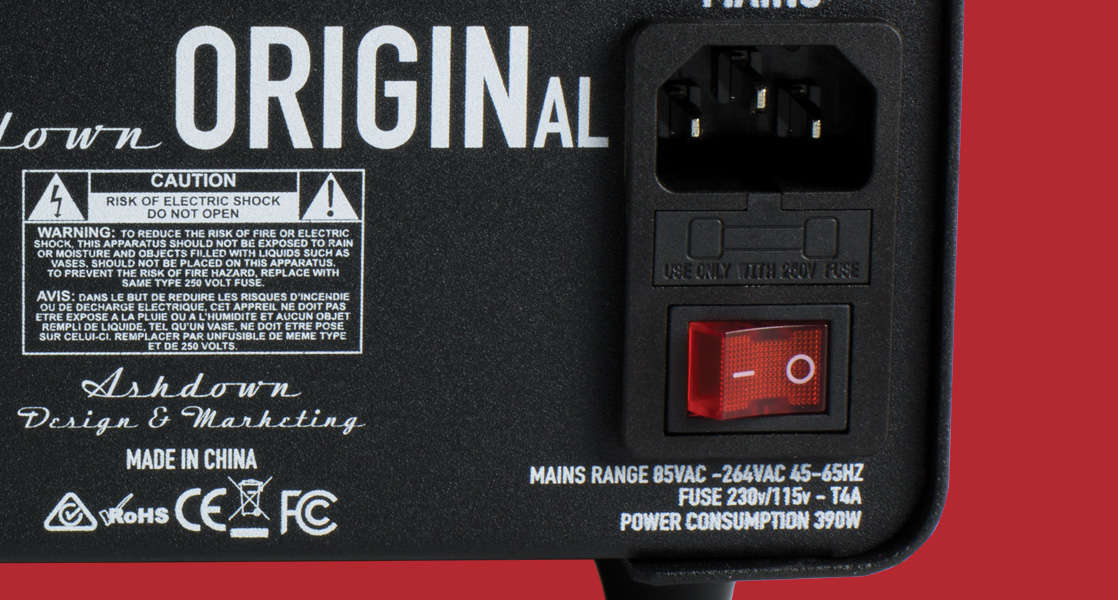 The OriginAL is a rugged little go-getter, using scuff proof paint over its steel & aloy chassis. Retaining a nice yet practical weight to it, with quality feeling control pots, The OriginAL is built to last a lifetime. Offered with a 5 year warranty, The OriginAL comes complete with auto protect voltage for global touring musicians and an adaptive temperature controlled fan for road and studio use.
Resources