SPECIFICATIONS:
Output Power - 30 watts
On-board Two Notes dynamic cabinet IR simulation
Valves - 1 x ECC81 / 1 x ECC82 / 2 x ECC83 / 4 x EL84
Size (WxHxD) - 650mm x 170mm x 245mm
Weight - 10kg/22lbs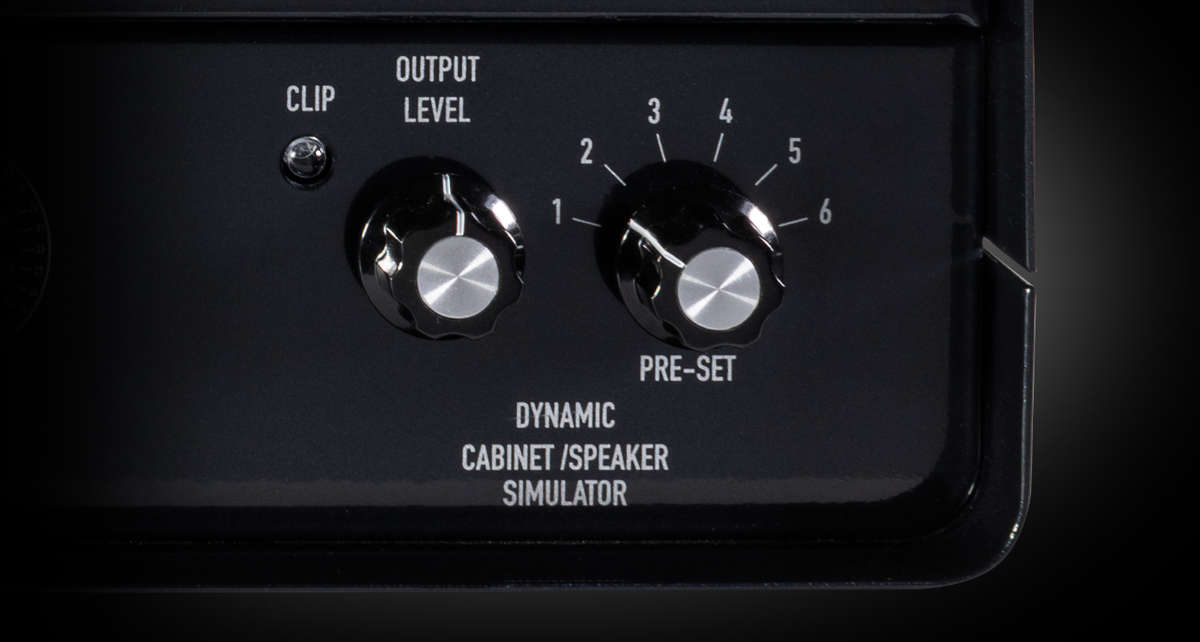 On-board Two Notes Torpedo
With the built in Two Notes Torpedo you can choose IR cabinet emulators modelled on 6 of our very own Ashdown Cabinets. It's also a load box so there's no need to connect the valve head to a cabinet in the studio.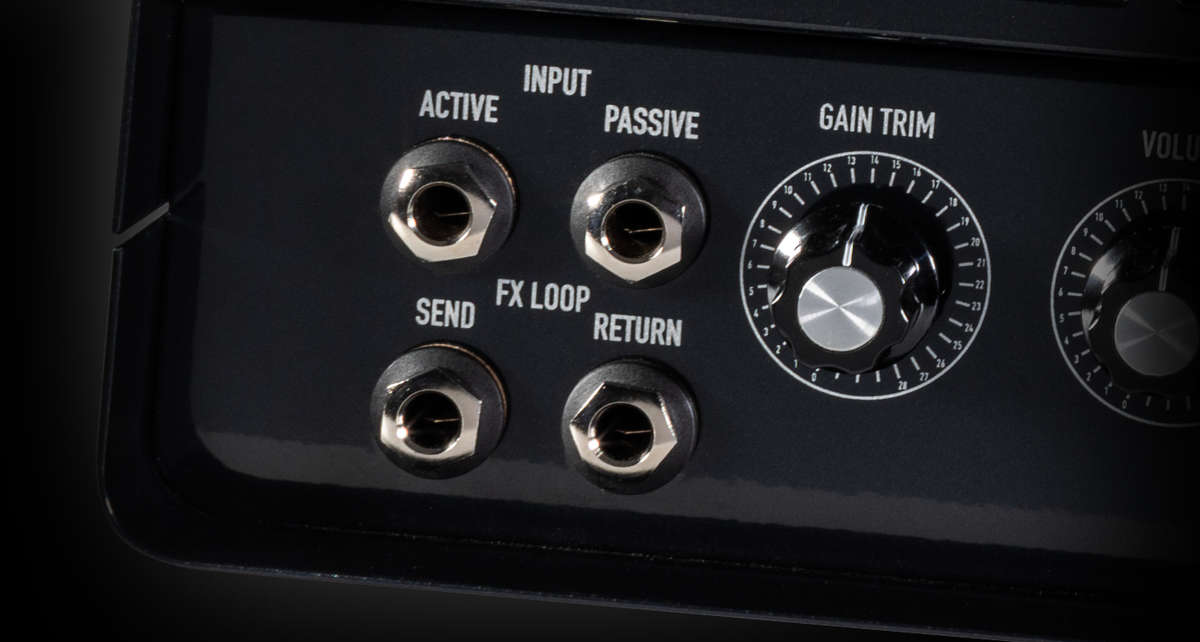 INPUTS
The LB 30 2.N. provides two inputs for active or passive instruments.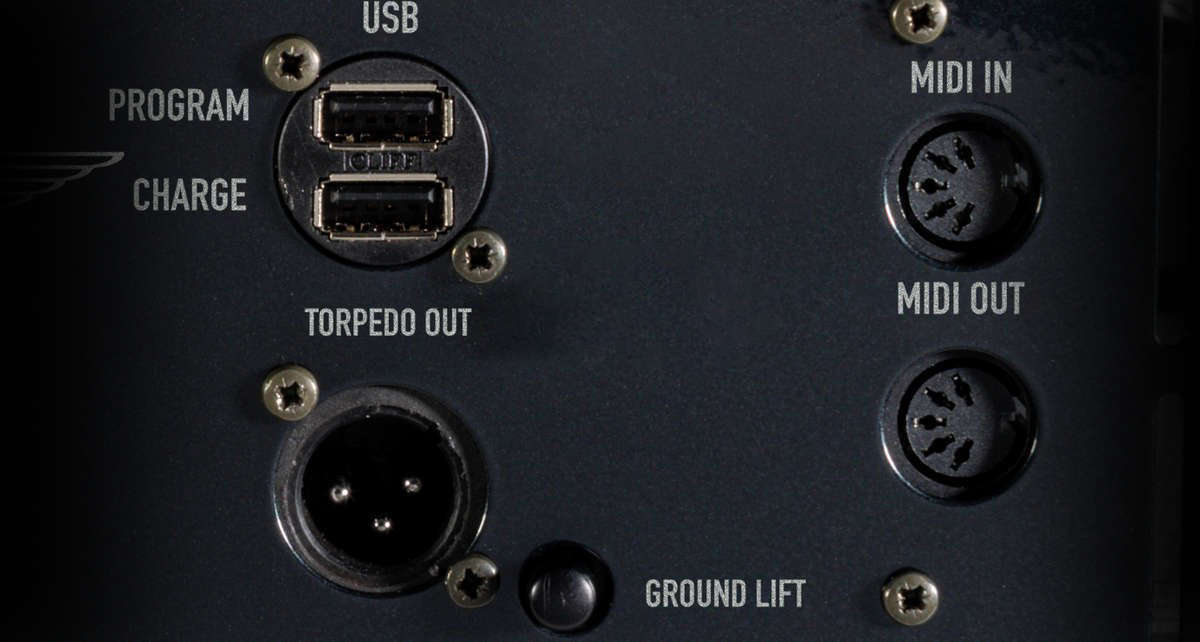 COMPLETE CONTROL
Edit and update your on-board IR cabinets with USB input. You can also charge your devices using the USB CHARGE socket. A direct balanced Torpedo IR output allows you to send to to your studio interface or front of house. Midi in & Out allows you to control your amp IR's and effects with a midi foot-switch (available seperately).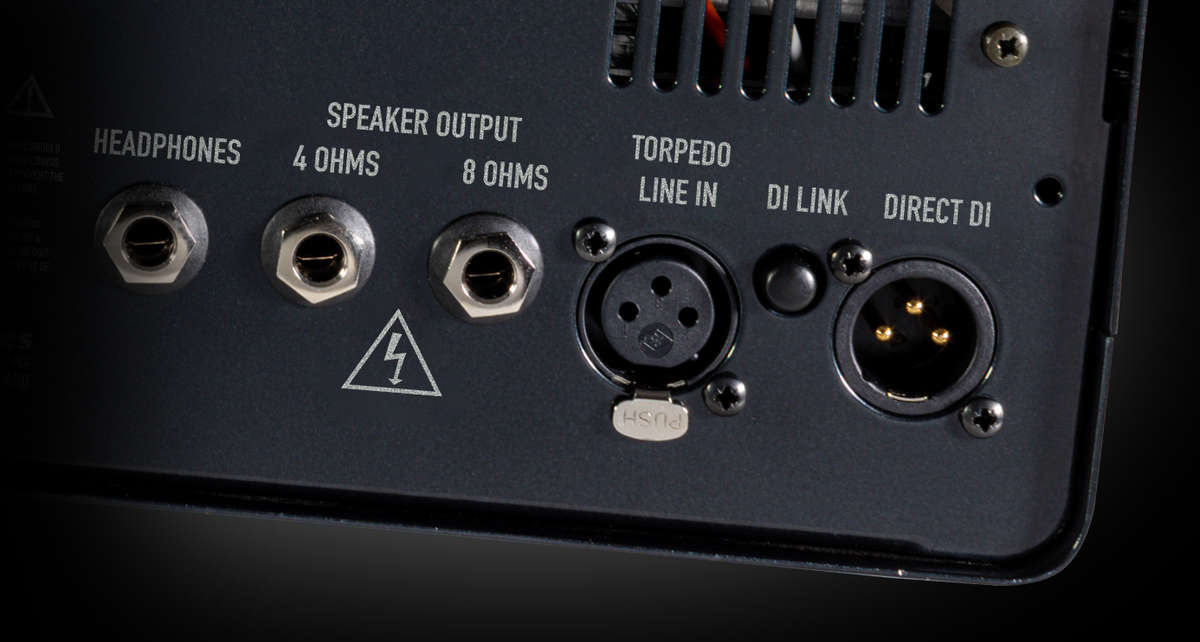 IN & OUTS
Wether you're using 4 or 8 ohm speakers both are provided for, with a direct DI output and a headphone out we've got you covered for outputs. The Torpedo line in XLR lets you re-amp recordings back into the Torpedo.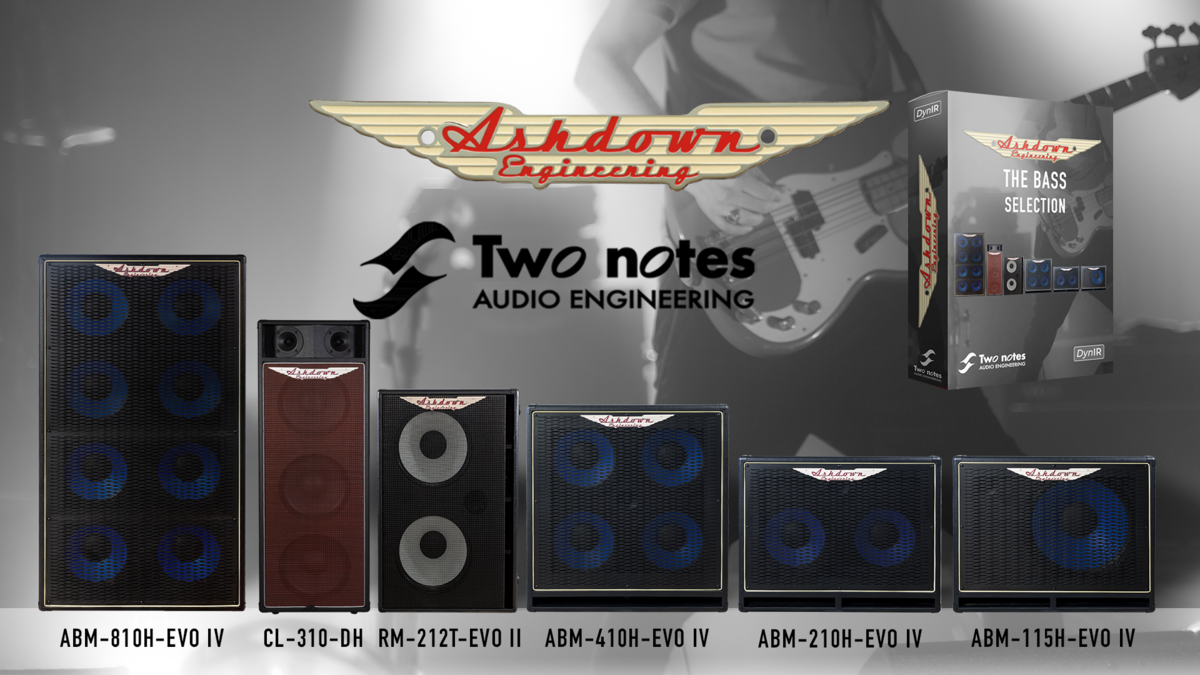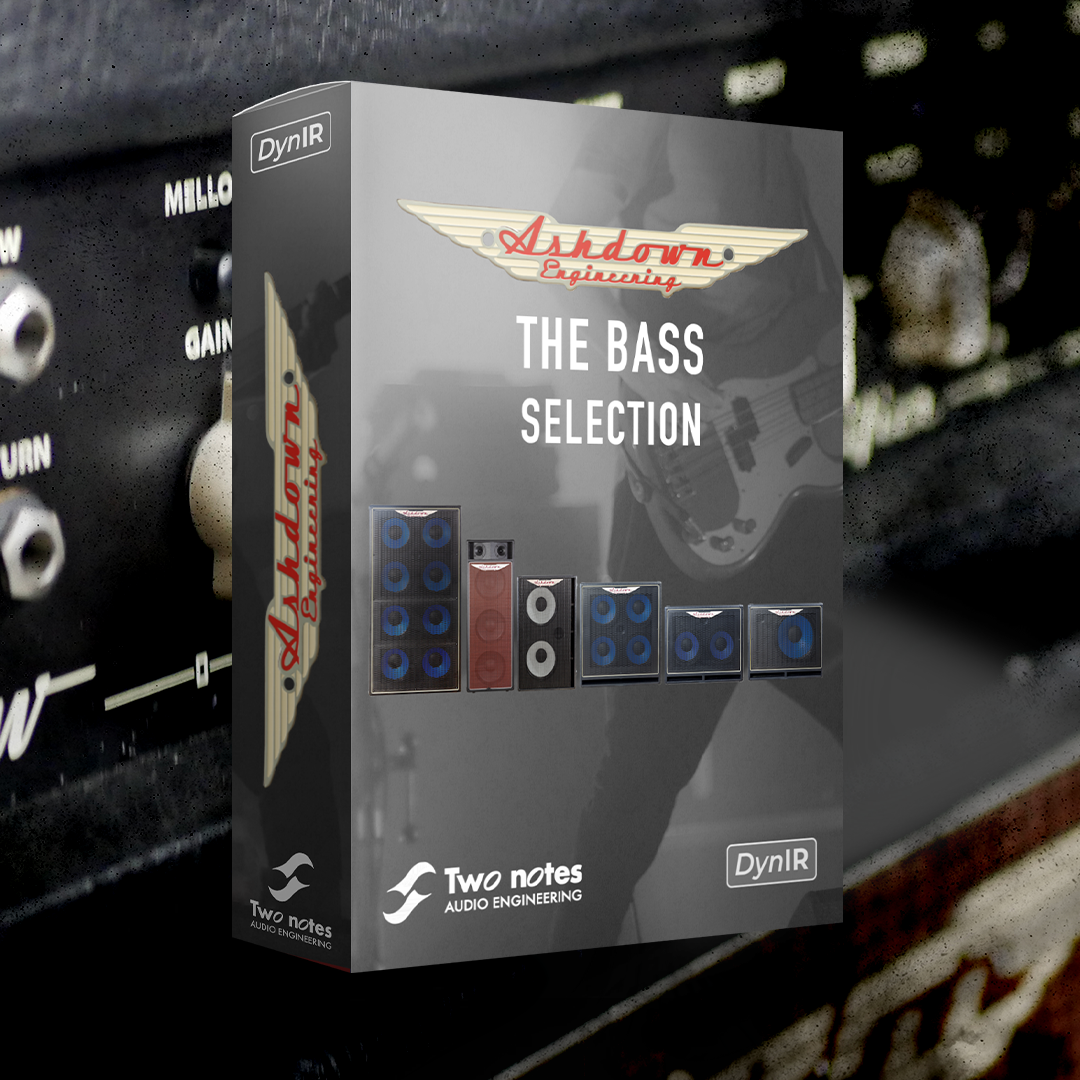 THE BASS SELECTION
Ashdown Engineering, world-class manufacturers of bass and guitar amplifiers, announces a collaboration with market leaders Two Notes Audio Engineering and their incredible DynIR (Dynamic Impulse Response) virtual cabinets. Ashdown made a point of capturing a diverse offering of cabinets spanning the entire range from the infamous ABM range to our unique CL-310 cab designed for Guy Pratt. The range of six cabinets includes the ABM-810H-EVO IV, ABM-410H-EVO IV, ABM-210H-EVO IV, ABM-115-EVO IV, RM-212-EVO II and the CL-310 DH. With the option of an additional four of the six captured with horns/tweeters on high giving you ten cabs to choose from.
BUY NOW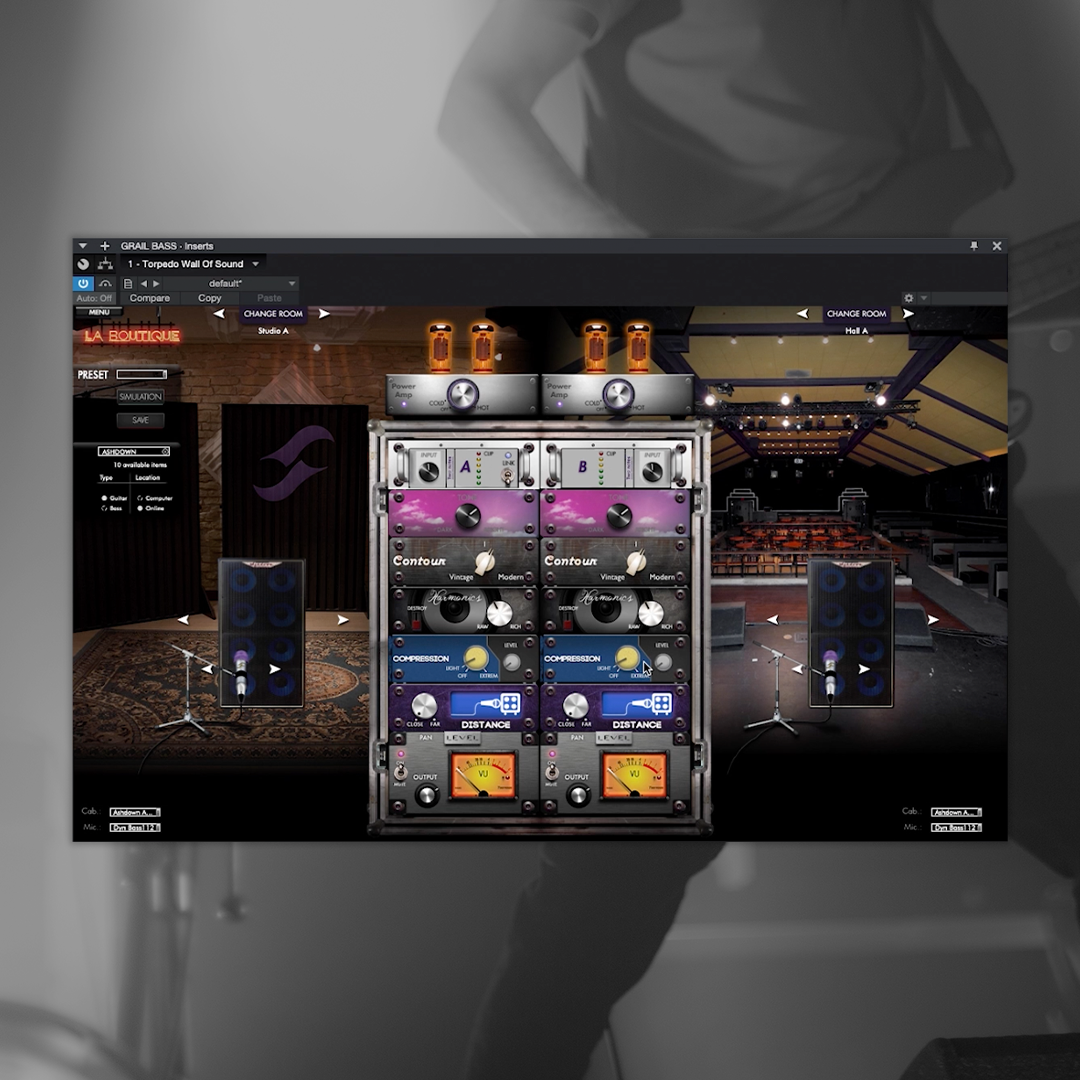 The cabs are complimented by a selection of eight of our go to recording mics including classics such as the Neumann ® U47 and the Royer 121 Ribbon for warmth and depth. Other classics such as the AKG D112, Shure SM57 and Sennheiser 421. Other additions for an alternative include the Aston Element, the Audix D6 and the Electrovoice RE20.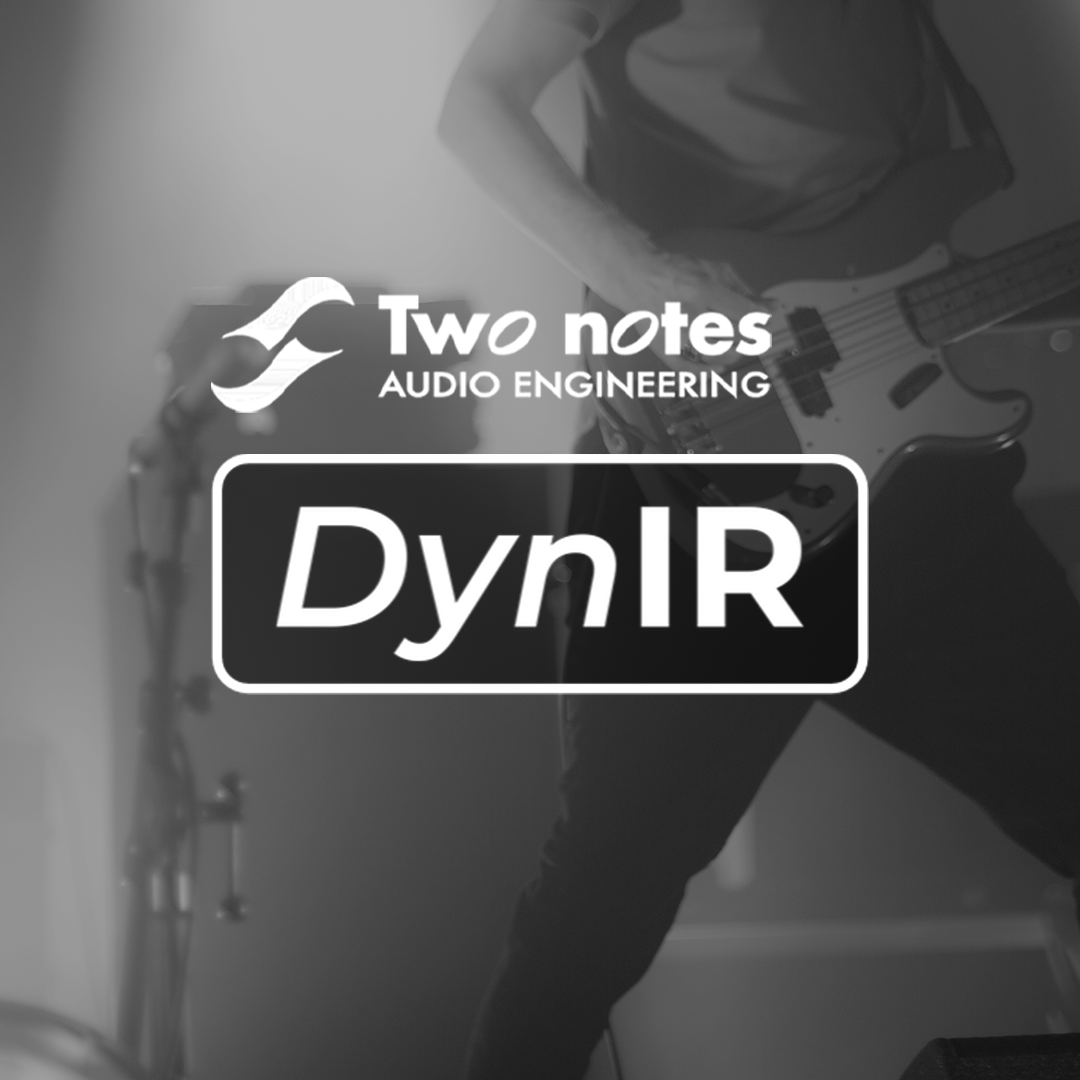 With the possibilities of such a diverse offering in terms of hard and software applications with the Torpedo range from the Captor X, Wall of Sound and the C.A.B. M+ As well as the user interface via the connected Two notes Torpedo Remote available via the App Store and Google Play. Ashdown have partnered with the right company to ensure a future proof offering of cab simulations and software solutions.

From a 1952 Filmosound to the latest official Ashdown
Engineering® cabinet series, Two notes have always pushed the envelope to capture the full diversity of guitar and bass cabinets.
Impulse responses are everywhere, everyone makes them but
they all share the same problem... They are static. If you don't like the tone when using regular IRs, or want to tweak something, you have no option but to remove it and then load another.


To get a comprehensive selection of tonal options you have to have gigabytes of .wav files stored locally. Every time you want to change
something you have to trawl through a massive library to find 'the one'.
This means you invariably end up using the same few IRs over
and over and your mixes start to sound stale and predictable. Two notes have always viewed this as standing in the way of creativity. To challenge this disruption to the workflow, we created a more dynamic version of the IR.

Meet DynIR, available for use with your Torpedo Hardware and Software.
You'd need a library of 160k perfectly phase-aligned studio-grade IR files to replicate each Two notes Virtual Cabinet. The magic with DynIR is that you don't see any of it, you just move the mic around the cabinet in real time and hear the changes, as they happen.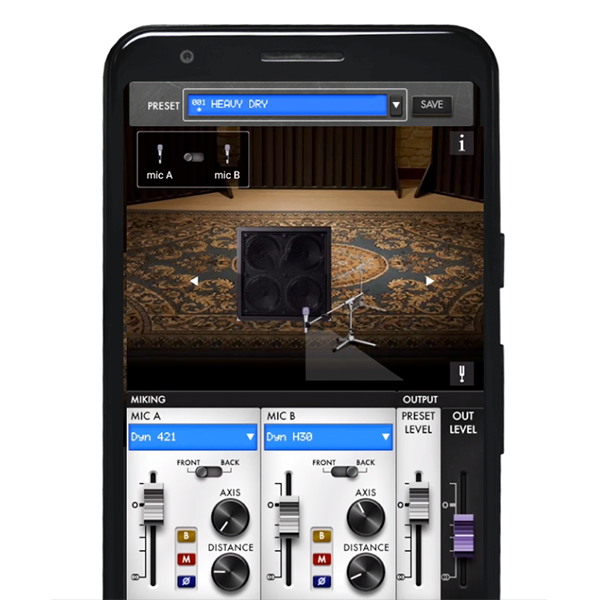 Real time mic placement:
You can place the mics wherever you want around any Virtual
Cabinet. It's not only much easier than comparing hundreds of standard IR files separately, it allows you to monitor how your tone changes while you move each microphone with your finger.
Front or Back:
Nothing give more depth and power to your tone than blending in a mic placed round the back of a cab. The true essence of flawless tone comes from taking the front mic's precision and clarity and adding the unique thump and thickness only the back of the cabinet provides.
Dual Micing:
Each DynIR Virtual Cabinet is packed with 8 microphones carefully picked to bring out the uniqueness and character of the captured cabinet. From industry-standard Dynamic microphones, to prestigious Condensers all the way to antique Ribbons, there's a world of tones to explore within each DynIR Virtural Cabinet. With Dual-Micing, you'll achive perfect tones quickly and effortlessly.