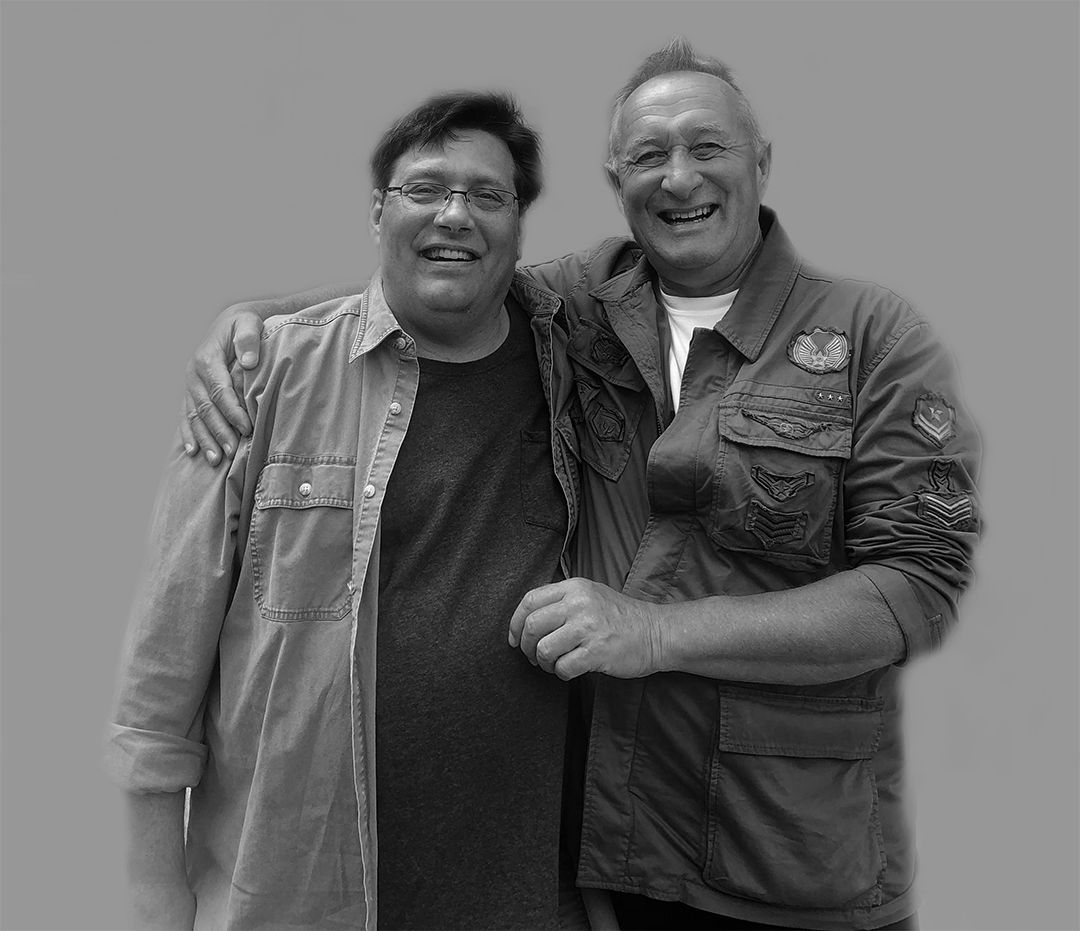 Dan Lakin Luthier/bass aficionado and Mark Gooday, friends for many years have pooled skills, resources and passion for Bass with a line of co-designed Dan Lakin and Ashdown Engineered manufactured Bass guitars, to start it was just going to be one bass but as you can imagine things got a little carried away and we opted to go all out with an impressive range of instruments.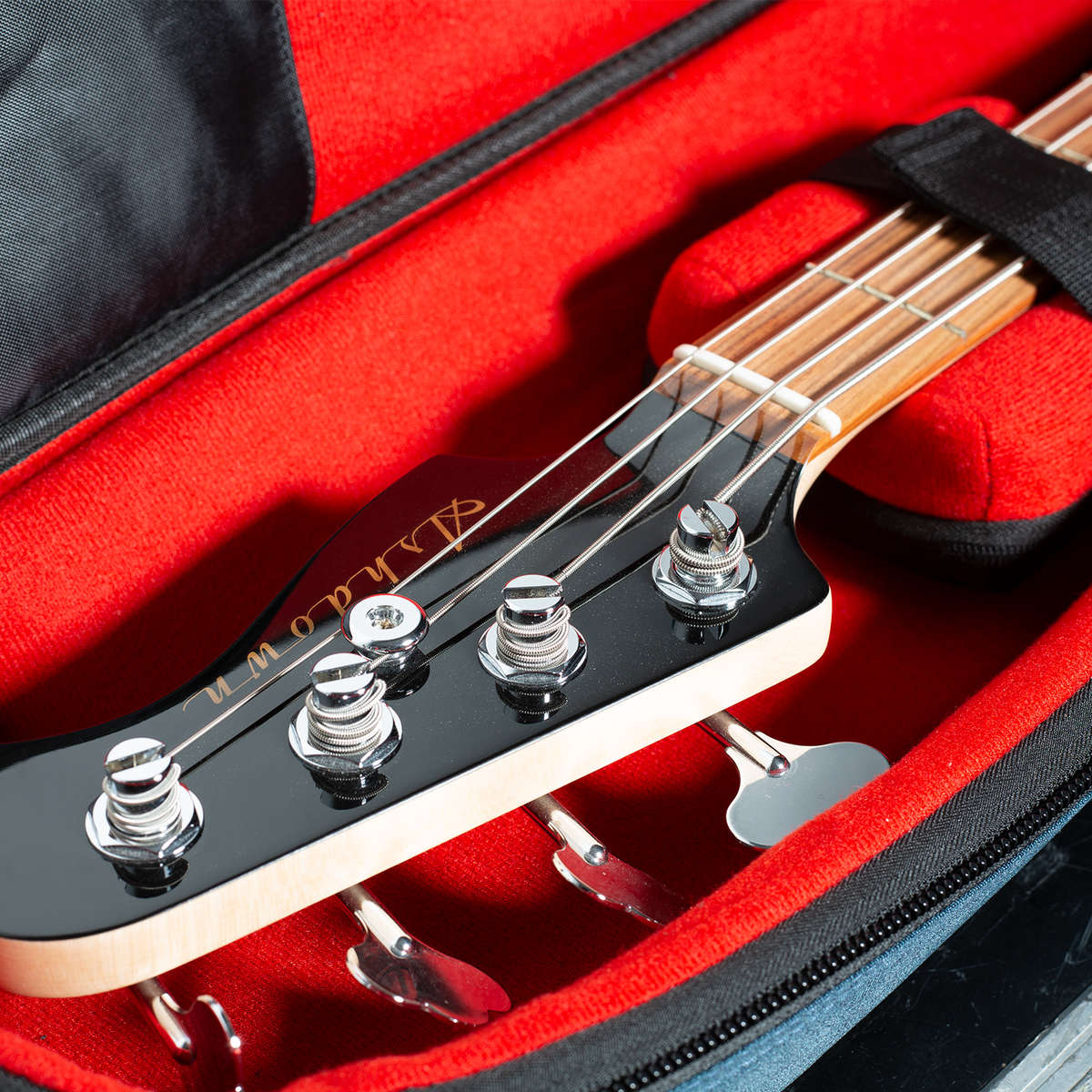 Internally the bags are red lined and include an adjustable/removable
neck support to ensure your bass is well supported.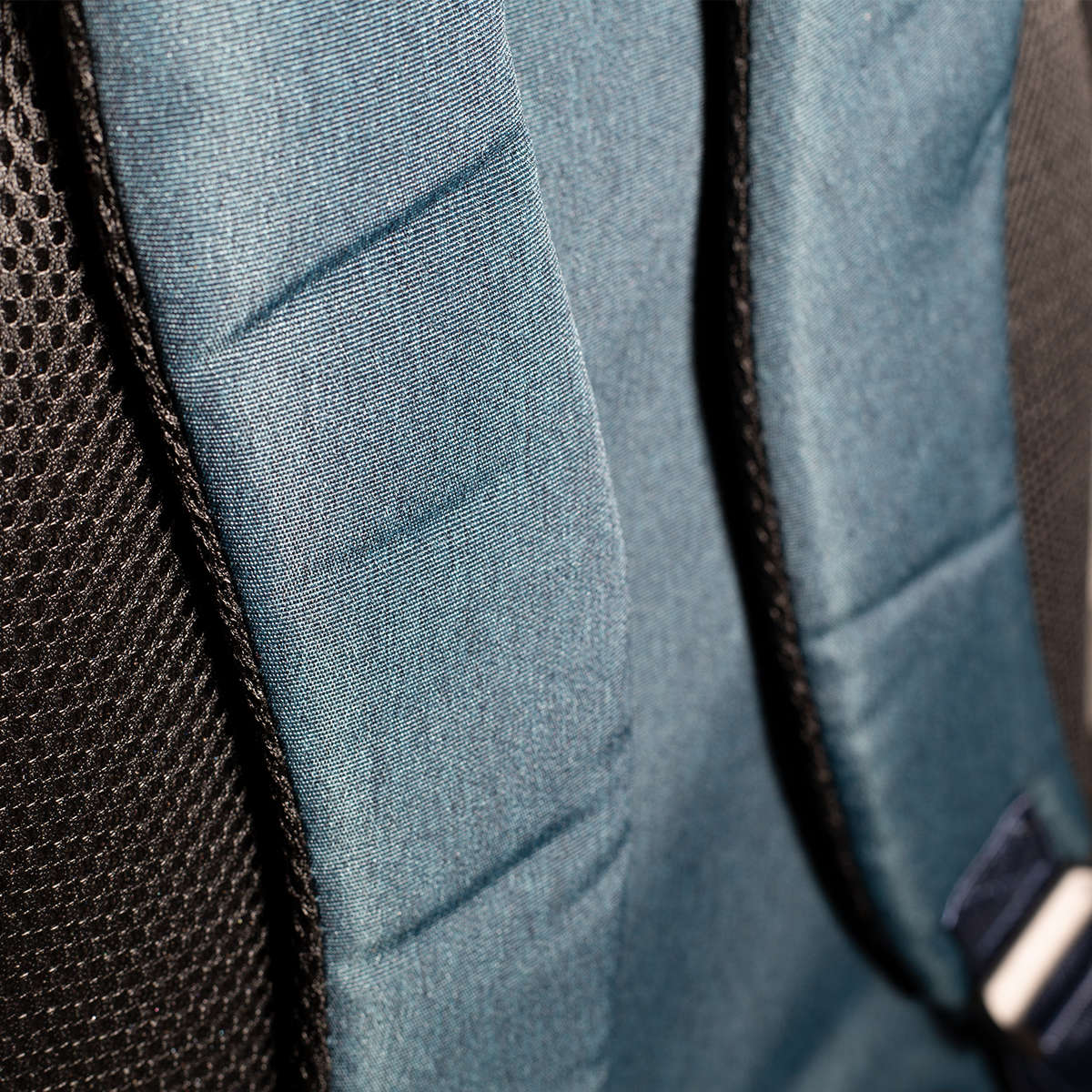 The perforated rear provides comfortable support as well as
a breathable surface for the summer sessions on when using running round town whether it's downtown Manhattan or North London.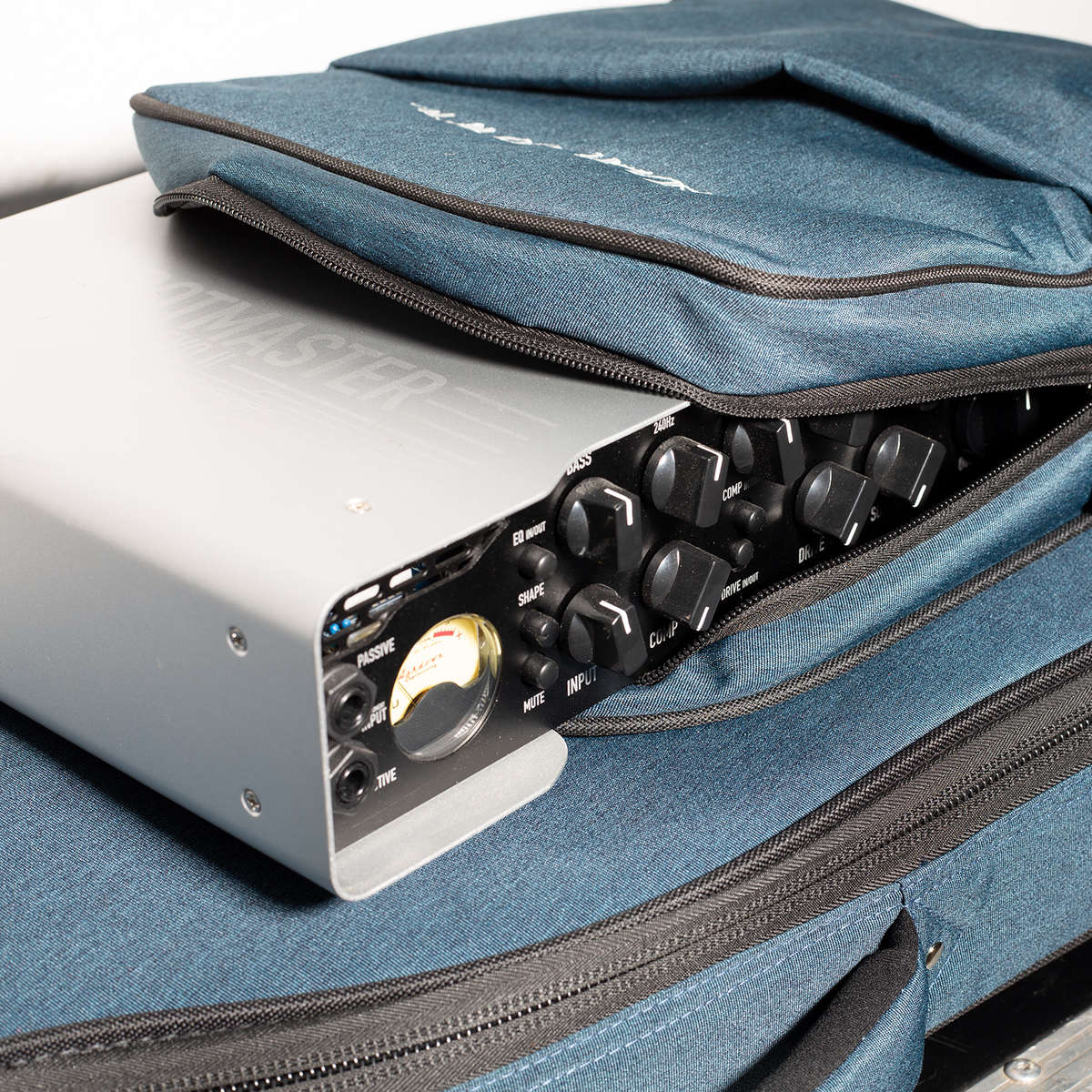 The front pocket is big enough to fit a Rootmaster Head or alike...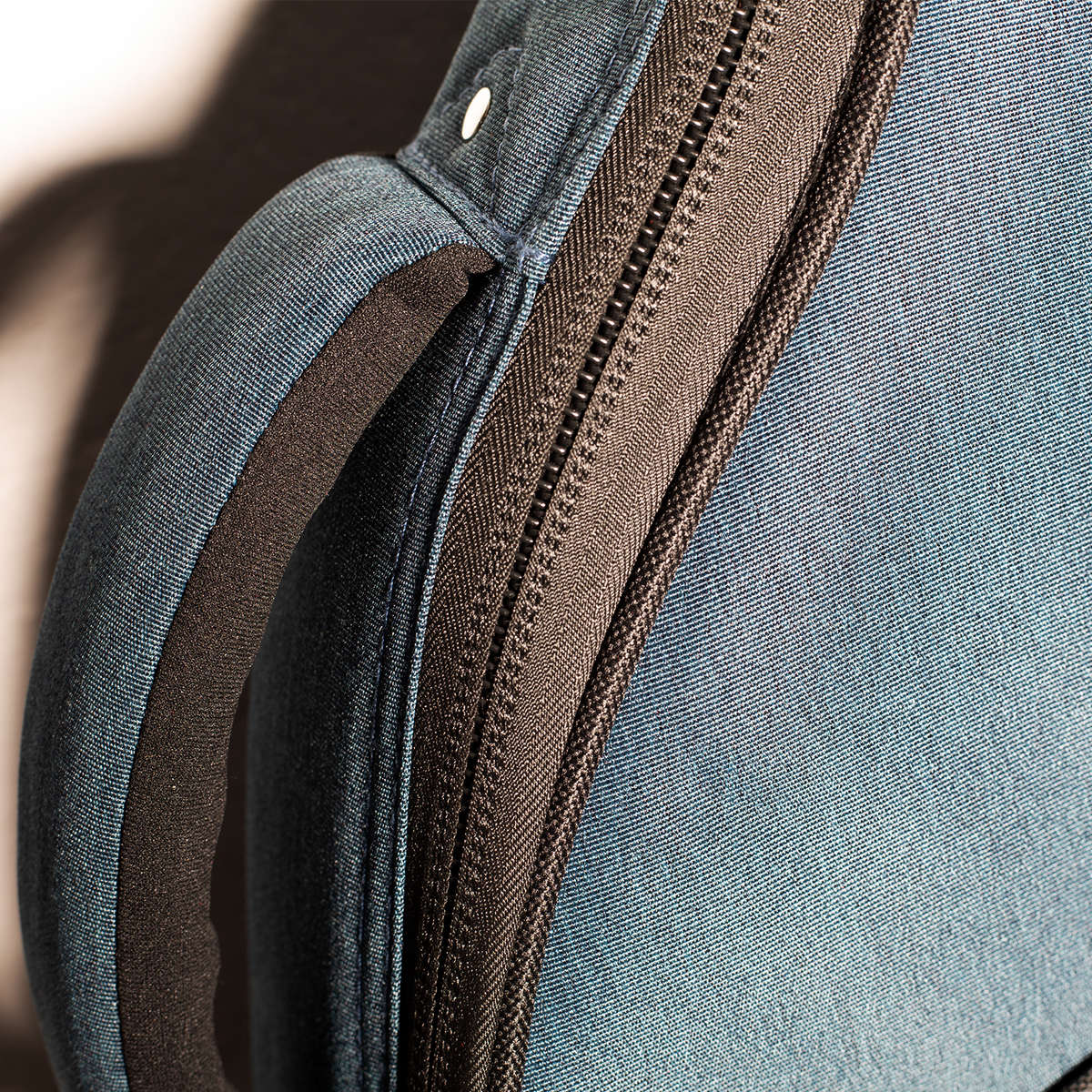 The carry handle is padded and supported as is the base of the bag.