Nathan Navarro takes you through the Triple Shot Blended Drive Pedal.
New Pedals. New Design. Uniquely Ashdown.
The Ashdown PRO FX range of pedals are manufactured in the UK using selected components from the best manufacturers in their respective fields. All of the effects are designed to be powered from a linear isolated 18V supply to ensure the best signal to noise ratio and lowest possible background noise, this is essential with high gain distortion pedals and floor up compressors.

All pedals in the range are constructed with robust Steel housings with Anodised front fascias. Genuine Neutrik Jack sockets are used throughout.

The pedals are finished in a sleek colour palette with the main centrepiece on each pedal being the sapphire-coloured illuminated LED that lights-up Ashdown's famous double-winged logo when the pedal is engaged.


SPECIFICATIONS
Dark controls the Bass
Medium controls the Middle
Light controls the Treble
Roast sets the amount of distortion to its corresponding EQ band
18 volt – Power Supply Required
Size (mm) H x W x D - 63 x 108 x 120
Weight (kg) - 0.6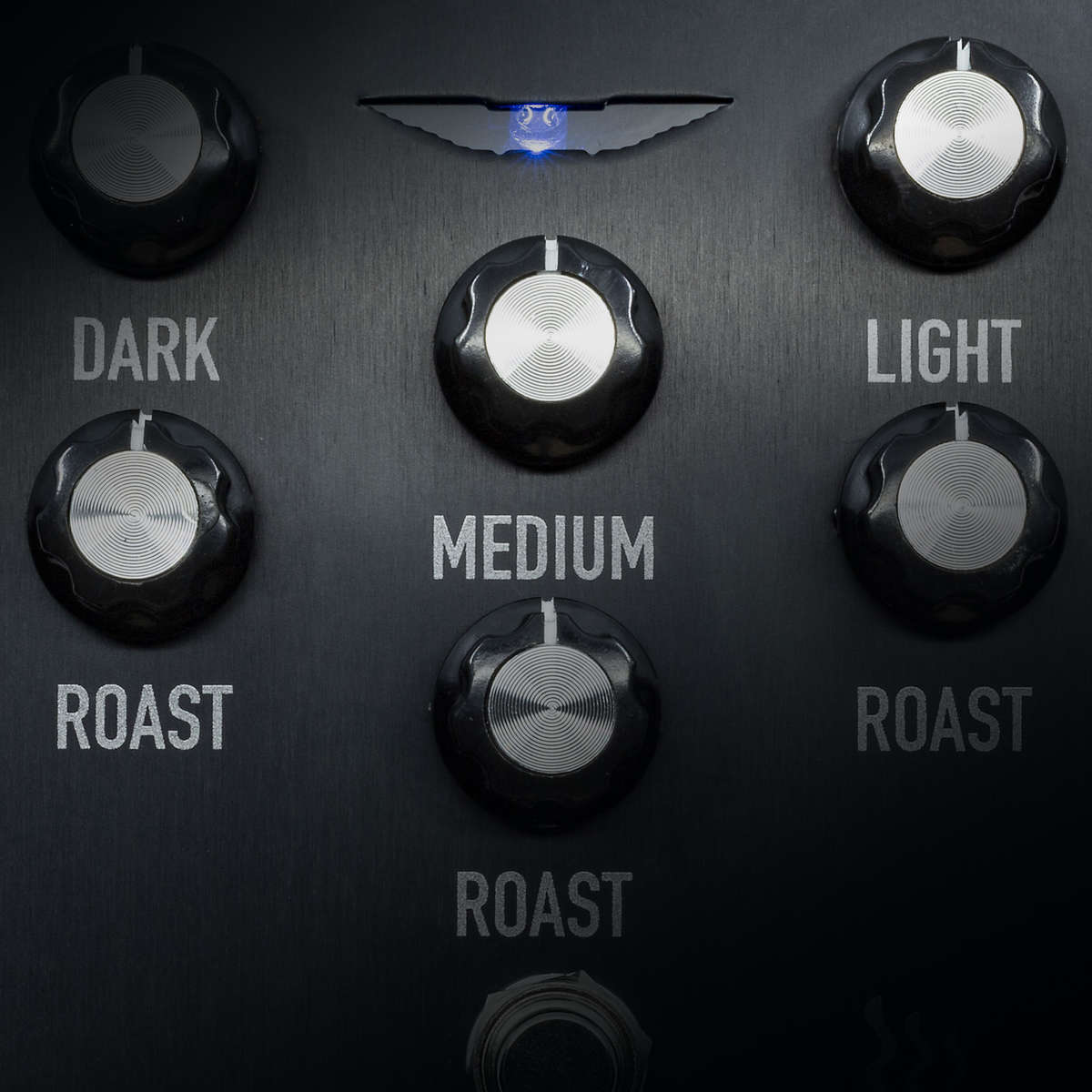 In essence, the Triple Shot is three individual distortion pedals in one! The signal from the instrument is split into three distinct frequency bands ("Dark", "Medium" and "Light") and fed into three distortion generators. Each band has its own level ("Roast") control before being recombined to create a full signal. It is therefore possible to retain and enhance the low-end frequencies of your bass sound with a thick and chunky overdriven tone, enrich the top-end with high-gain trebles — or take the two extremes and mix them together to harvest a vast selection of distinct sonic qualities.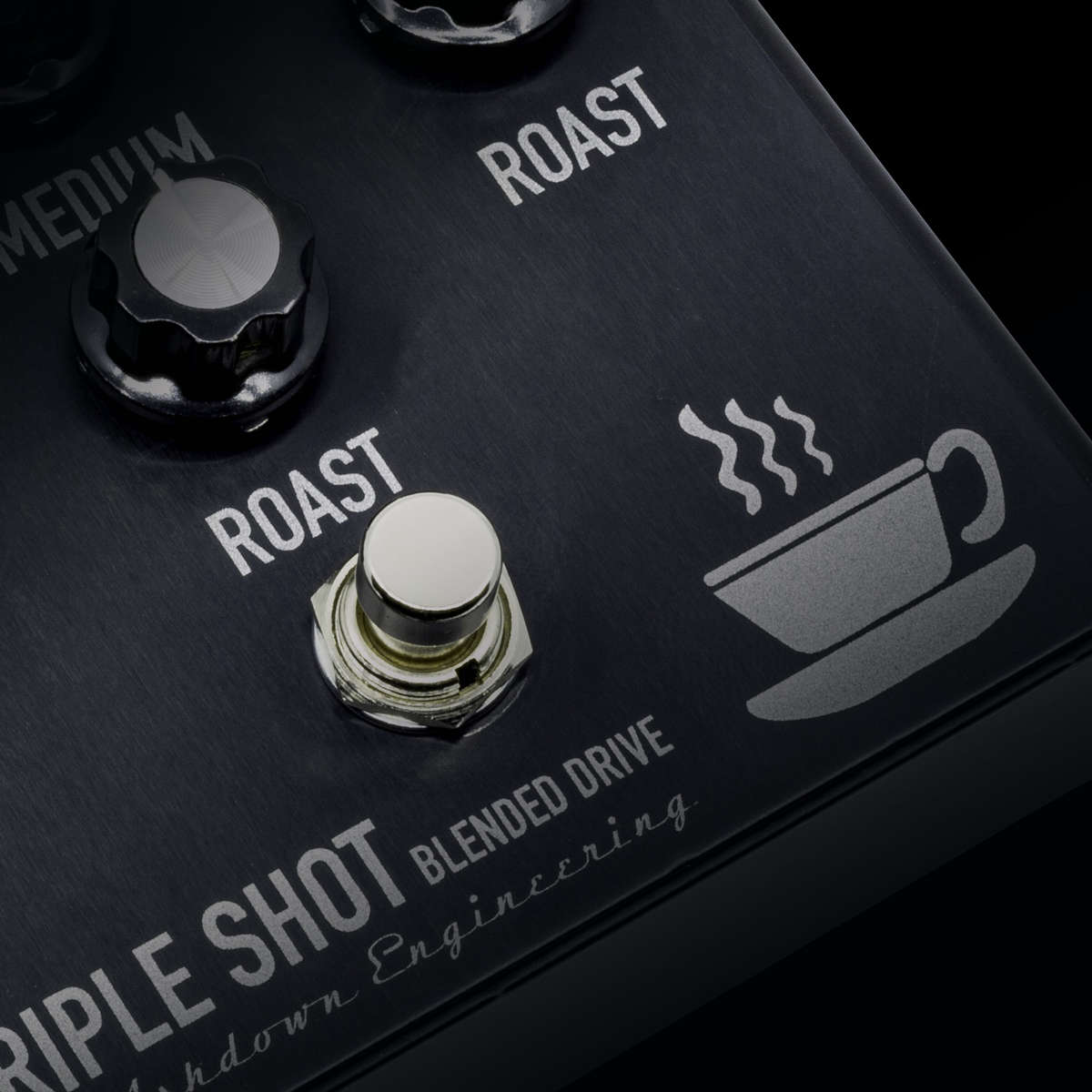 With all of the 'Roast' controls set all the way to the left, it's a simple, independent EQ… but using each of the Roast controls in harmony with its corresponding Dark, Medium or Light control, then you can vary the drive from a light little tickle in the mid-range to a full-on overdriven bass sound.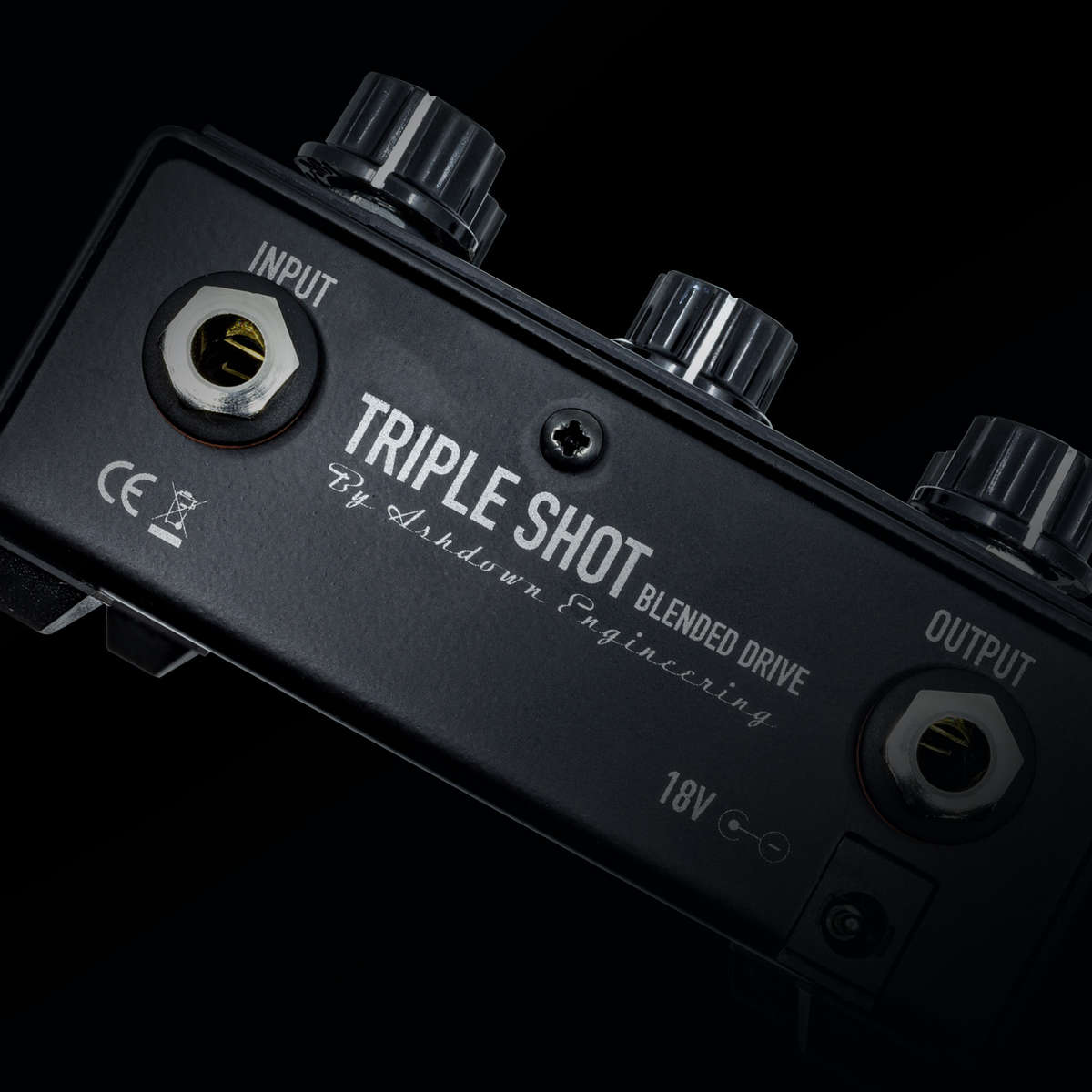 With all the controls at 12 o'clock you get a really nice driven bass sound that cuts above the mix in a live 'alternative rock' situation, whilst retaining the bottom end over your original bass signal. The pedal's rotary controls are extremely sensitive and a slight adjustment can mean a major characterise change in sound. As a result, you have the ultimate control over your drive sound.