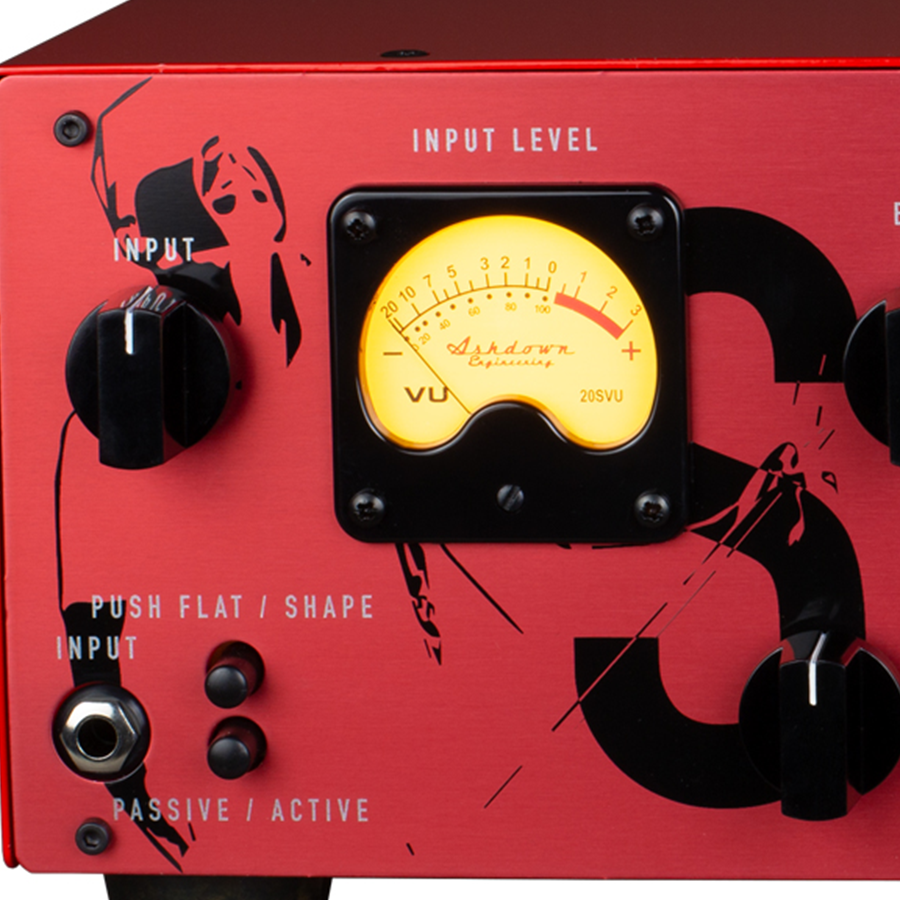 Paying close attention to Shavo's appreciation for ABM heads, the Ashdown Artist Edition 22 Head had to be built on the solid foundations of the ABM 600 EVO IV, featuring a 600 watt power section, 12AX7 powered valve preamp, one-knob compression, sub harmonic generator and 9-band EQ.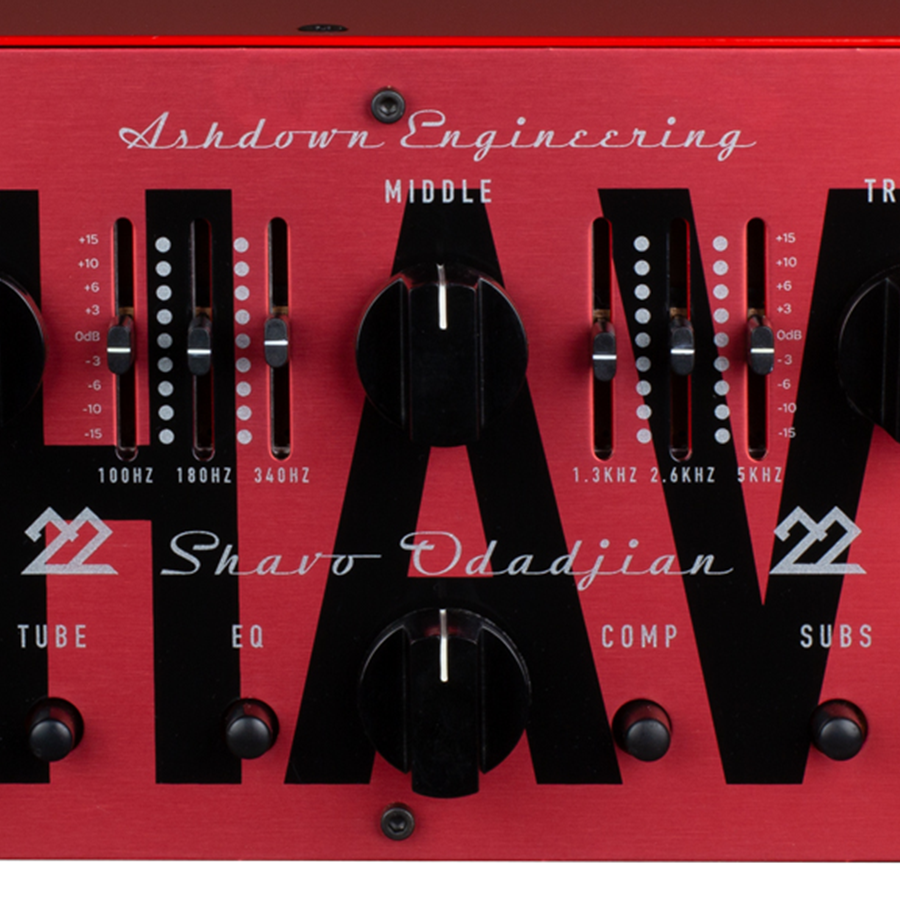 Shavo was drawn to the looks of the Geezer Butler Head of Doom after being there in person on its US debut at NAMM 2018, so it was clear that the 22 Head deserved the same dual VU functionality and bold visual presence.


Why 22? Shavo has a close connection to the number 22. We was born on 22nd April, got married 22nd May, System of a Down started when he was the age of 22 and System fans would recognise that he's often worn a 22 jersey on stage. It's just his thing.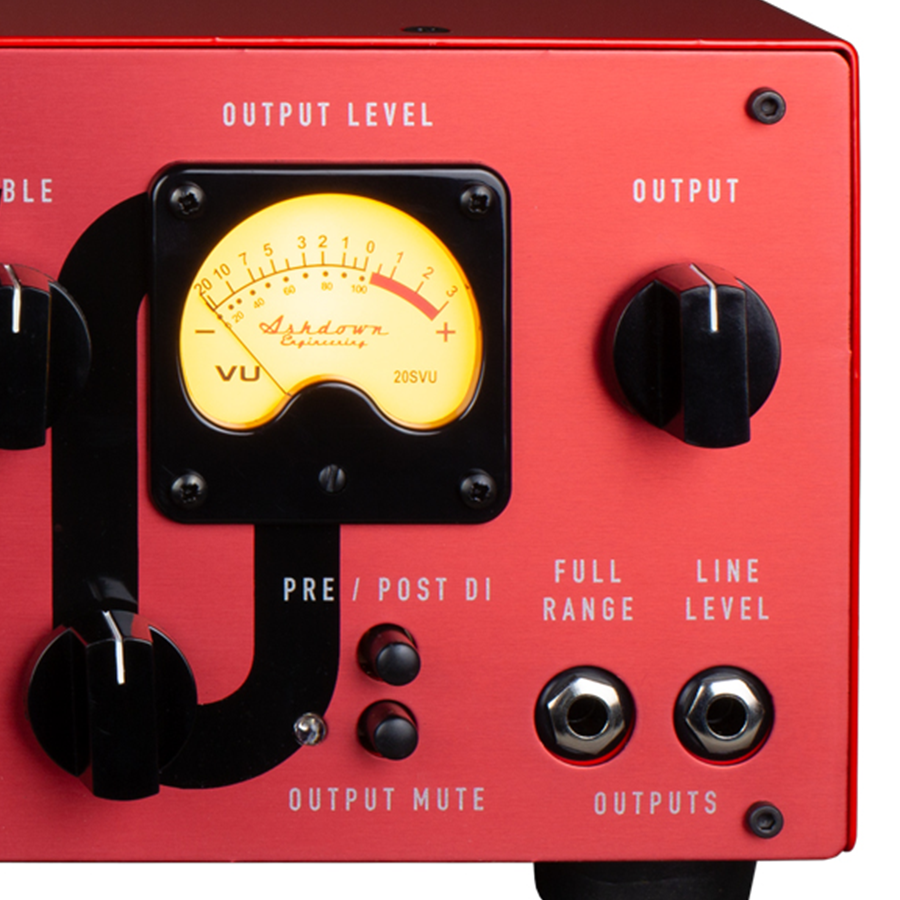 The 22 Head features a sophisticated 9-band EQ with familiar Bass, Middle and Treble controls and six sliders providing precision cut and boost at 100Hz, 180Hz, 340Hz, 1.3KHz, 2.6KHz and 5KHz. The EQ can be switched in via footswitch providing a huge range of tonal variation and the tailoring of the perfect tone.


Once heard – never forgotten. The 'One Knob' ABM Sub-Harmonic generator adds an octave below the notes being played bringing fullness to any bass part. The Sub level is independently controllable, and also footswitchable.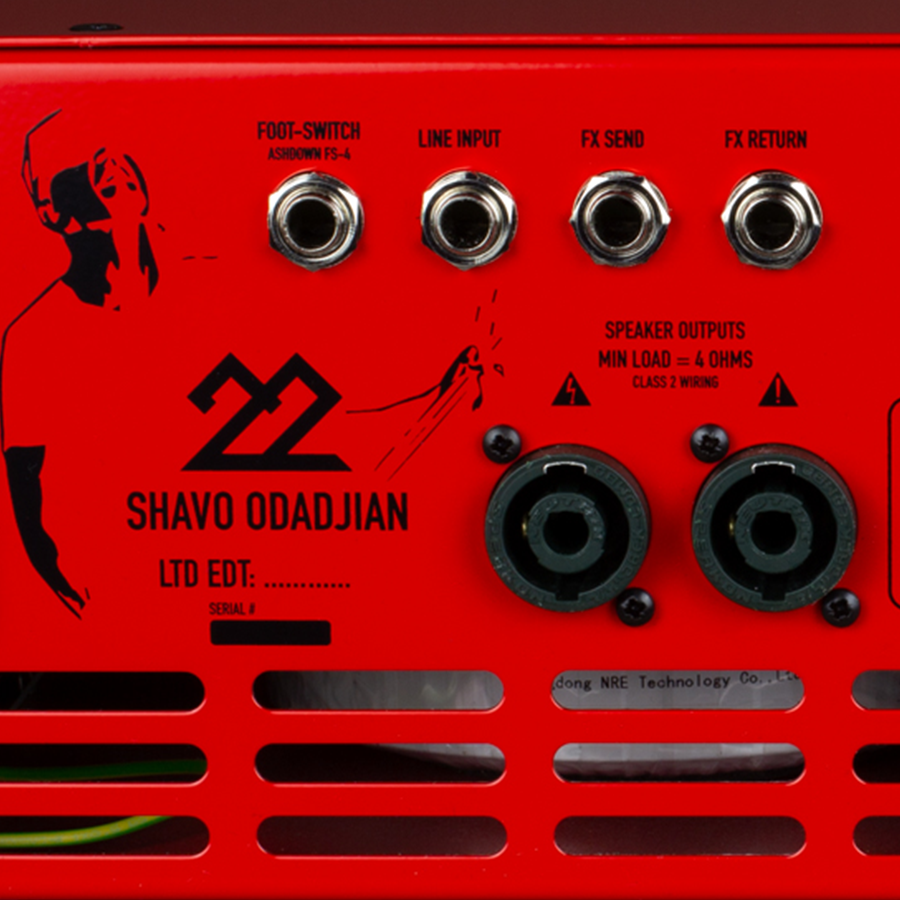 The 22 Head features a tuner output, line out, transparent FX loop and a line input for the connection of an external sampler or sound source. Output muting cuts the signal from the DI output but leaves the tuner output 'live', allowing the player to tune up in silence.

A pair of Neutrik Jack/Speakon sockets with a minimum 4 ohm load provide flexible partnering options so that the 22 Head can be used to power a single 8 ohm cabinet, a pair of 8 ohm cabinets or a single 4 ohm cabinet.


The FS-4 footswitch (not included) allows for on-the-fly tonal gearshifts. With footswitchable Valve Drive, Compression, EQ and Sub Harmonic Generator, the FS-4 puts dozens of sound combinations at your feet.
Specifications
| | |
| --- | --- |
| Power Output | 600 Watts |
| Power Requirement | 115-230 Volts |
| Speaker Outputs | 2 x Jack/Speakon outputs |
| Frequency Response | -3dB @ 17Hz und 30KHz |
| High Instrument Input | Impedance 3.9m Ohms, input range 150mV |
| Low Instrument Input | Impedance 10k Ohms, input range 300mV - 40V p-p |
| Line Input | Impedance 22k Ohms, input level 0dBu nominal |
| DI Output | 600 Ohm balanced, Level 0dBu nominal |
| Tuner Output | Impedance 22k Ohms, Level 0dBu nominal |
| Impedance | Minimum 4 Ohms |
| Effects Send | Impedance 22k Ohm, Level 0dBu nominal |
| Effects Return | Impedance 22k Ohms, Input Level 0dBu Nominal |
| Output Tubes | 1 x 12AX7 |
| H x W x D (mm) | 434 x 280 x 140 |
| Weight (kg) | 10.5 |
Resources