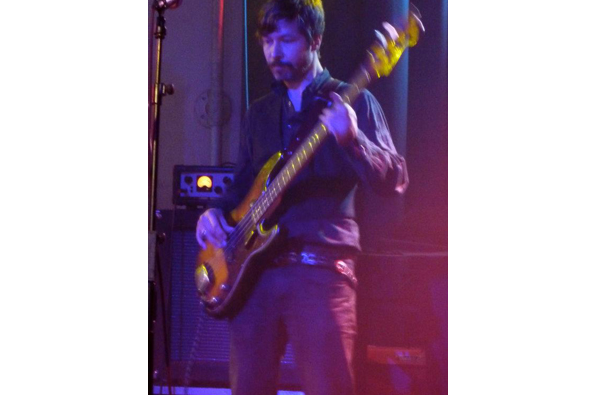 Rudyard began playing bass whilst studying to become an actor at Drama school and has been playing ever since. Turning professional in 2005 he has played sessions, functions, workshops, festivals and toured across the UAE, the Netherlands & the UK, including British Summertime Festival Hyde Park with Callaghan.
Starting out as a featured artist on the album "Entertainment on Foreign Grounds" by Straylings (Deadpan Records UK), which received rave reviews- Guitarist Magazine's 4 out of 5 stars, was lauded by Steve Lamacq on Radio 2, aired by Huw Stephens on Radio 1 and 'Introduced' twice by Tom Robinson on BBC Radio 6.
Rudyard has enjoyed playing on many gigs and tours with some great musicians, and is excited about future projects, including playing bass for The Selecter and music production in his studio Air Raid Studios.