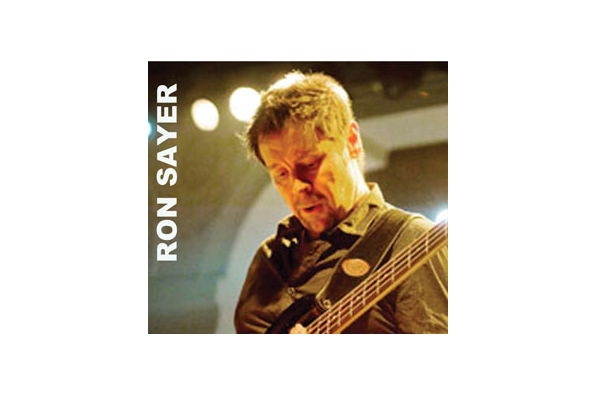 "Ron began playing guitar at seven, was gigging by the time he was 10 and never really wanted to do anything else. Taking the rocky road from Hank Marvin to Robert Johnson and stopping off pretty much everywhere in-between!!
He became pretty well qualified in music and won the coveted title of ""Guitarist Of The Year"" a few years back. Also he taught guitar for many years and is still giving lectures in blues improvisation at various colleges.


He has played with/supported Walter Trout, Robin Trower, Ten Years After, Aynsley Lister, Oli Brown, Buddy Whittington (ex-John Mayall), Popa Chubby, Chantel McGregor, Dr. Robert (Robbie Gladwell-ex Suzi Quatro and currently with Steve Harley) Mr. Big, L7, The Quireboys, Gregg Wright (Ex-Michael Jackson) and Pete Best (ex-Beatles). He has had many of his original songs played on local radio and Radio One, and had a live concert broadcast on Radio One on Tommy Vance's Friday Rock Show.
Ron now plays bass guitar with the Oli Brown Band and has done so since 2010. This connection sees Ron performing worldwide as Oli plays in the UK, Europe, Canada, USA and New Zealand."