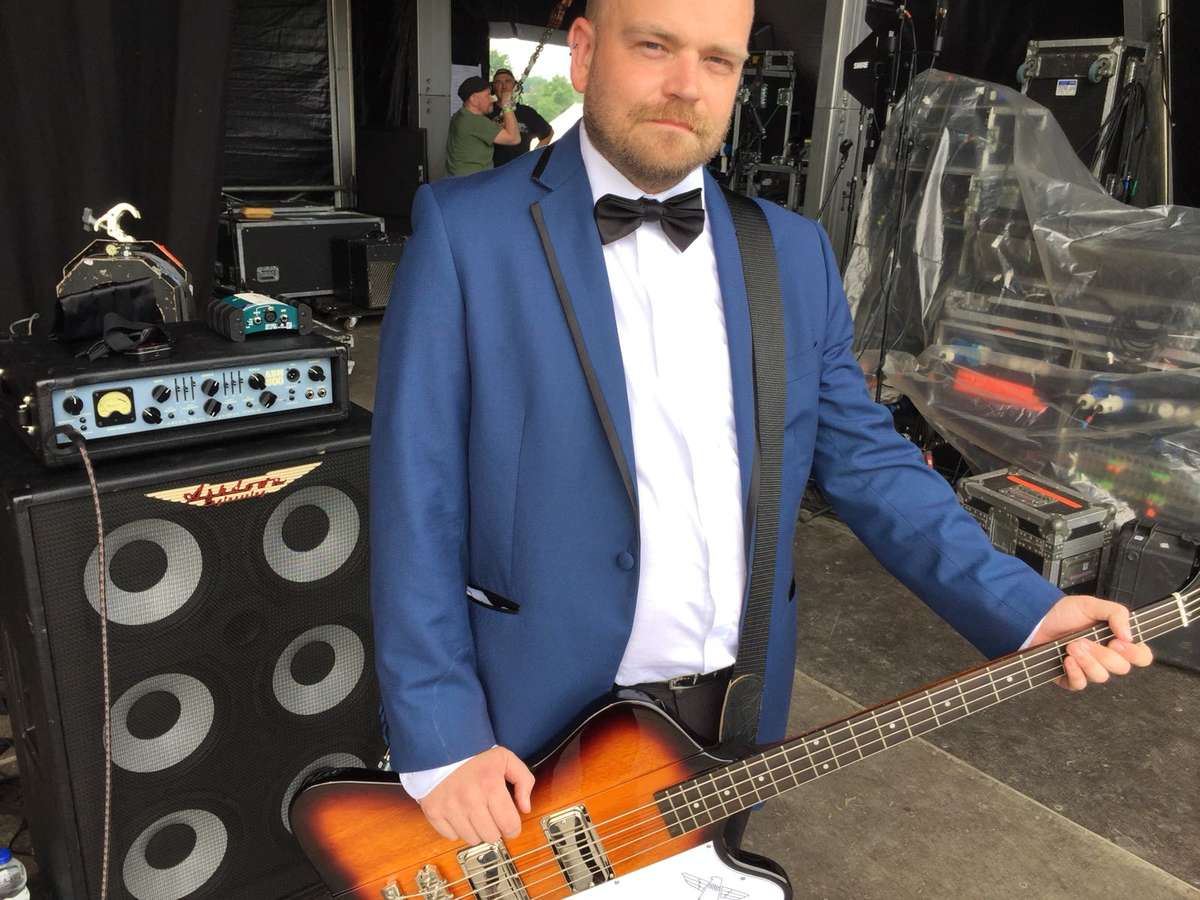 Rob Naples is the bassist of Elvis-fronted Nirvana tribute band Elvana and is affectionately known as "bassguy" among the band's fans.
Elvana faithfully recreate the mighty Nirvana's back catalogue, but re-imagined with Elvis Presley's vocals.
Rob says: "Playing bass for an Elvis-fronted Nirvana tribute band means I have to work incredibly hard to fill Krist Novoselic's very sizeable shoes. I'm nowhere near as tall as he is, but Ashdown have made sure that my bass sound is every bit as big as his. I bought my first Ashdown amplifier 14 years ago and have never looked back. I'm very excited to be part of the Ashdown family".
Elvana are based in Newcastle upon Tyne in North East England. Starting in early 2014, they quickly made a name for themselves and have already wowed audiences across the UK both through numerous headline UK tours and major UK festival appearances. 2018 is the band's biggest year yet, with a successful run of shows in the US now behind them, followed by multiple major UK festival experiences over the summer, and a further headline UK tour through September and October.
See Elvana on Facebook