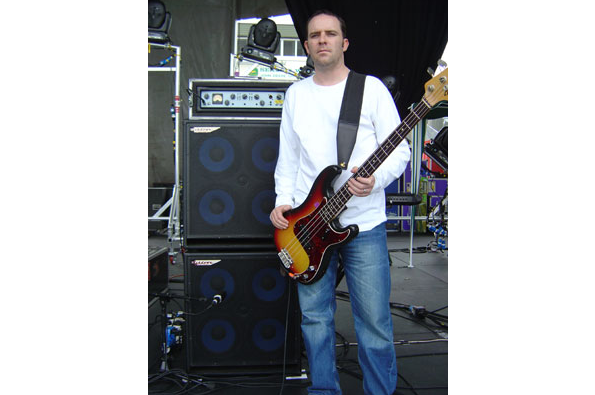 Rob Malone is most well known as the bass player for David Gray. Although Malone's bass playing career began with the formation of Irish rock band LiR in the late 80's. They released their first EP, 'All Machines Hum in A', in 1992. In 1993, they released their first LP, 'Magico Magico!'. In 1994, they re-released 'Magico Magico!' to the US, under the independent record label What Are Records? (W.A.R.?) The new version of the album saw a revision to the track listing. LiR would release their second album, 'Nest', exclusively with W.A.R.? the following year, in 1995. LiR went on hiatus from 1997 to late 2000s, reuniting to play only a few shows a year in Dublin.

In 1999 Rob Malone became the full time bass player for David Gray. Malone has also played acoustic guitar, double bass and bouzouki. Rob has also co-written on the last five David Gray albums which have sold in the region of five million copies.


He's also co-produced the last three albums; two of which have been in the Billboard Top 10 album charts in the US. Over the course of his career, Robbie has played on many world tours with David Gray, and has performed in well-known venues including Madison Square Garden, Radio City Music Hall and Red Rocks Amphitheatre.