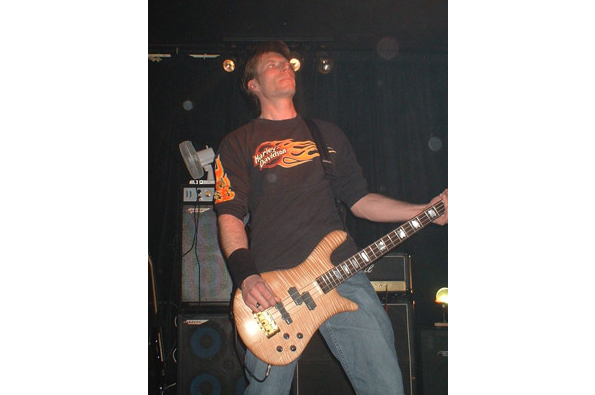 "Paul had a long layoff since he began his musical career as a guitarist in North East band Tortured Souls.

Paul began playing in earnest again in when Disposable Heroes formed in October 1998. Playing with Disposable Heroes gave Paul the opportunity to play in many prestigous venues throughout the British Isles.

Since the disbandment of Disposable Heroes in September 2001 Paul has kept his hand in playing guitar for AC/DC tribute band Back In Black and playing bass for The Fuck Ups.

Paul has also played alongside guiatrists such as Janick Gers, Adrian Smith, Richie Cotzon, Phil Hillborn, Jeff Whitehorn, Dave Colwell and Jazz Lochrie (both Bad Company) and Iron Maiden drummer Nicko McBrain whilst performing demonstrations for Marshall Amplification."