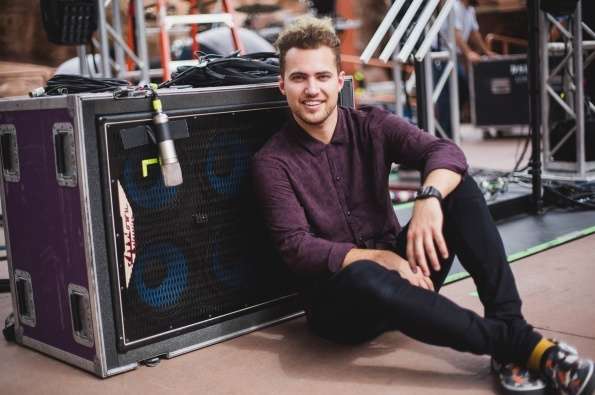 Kevin Ray is the bass player in Amercian Pop/Rock band, Walk the Moon based in Cincinnati, Ohio.
Born in 2008 by lead singer, Nicholas Petricca Walk the Moon went through several member changes before finally coming together with current members Kevin Ray, Sean Waugaman, and Eli Maiman in 2010. The band has well earned success with the Song "Anna Sun". They signed to RCA Records and in December 2014, the band released their second major-label studio album, Talking Is Hard. This album includes their biggest hit to date, "Shut Up and Dance," which charted at number 4 on the Billboard Hot 100 in the US as well as number 3 in the official UK Download Chart.
Kevin Ray has become a huge ambassador for Ashdown since he started using the gear in summer 2015. "For me, Ashdown means consistency. I can show up at any gig, and as long as there is an Ashdown available, I know that I'm going to get that rich tone that has come to define my bass sound." – Kevin Ray 2016.
Kevin uses an ABM 500 RC EVO III head with a ABM EVO III 6x10 Cabinet.
Facebook
Website