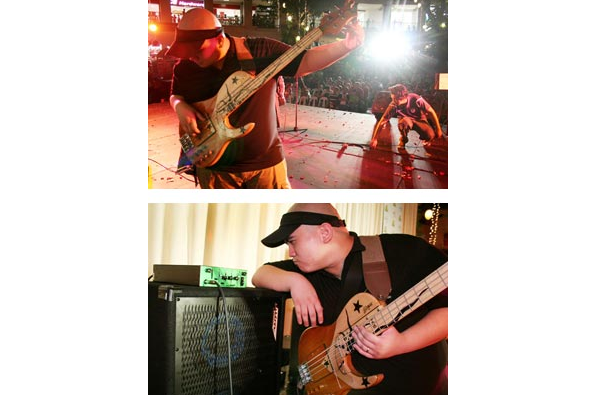 Filipino musician, Karel Honasan, began his musical journey as early as 5 years old. Karel was trained in both classical and contemporary piano in his youth, classical and electric guitar as a college student at the University Of The Philippines, and lastly, a scholar and performance major specializing on electric bass at the prestigious Berklee College Of Music in Boston Massachussetts.

Karel Honasan is a staple in the Philippine music industry, mainly for his work as Musical Director for prominent artists such as X-Factor Philippines Grand Champion, KZ Tandingan, Philippine R&B Royalty, Kyla, and rising star, Ylona Garcia.

Karel is pictured at The 2009 Philippine International Jazz Festival with super-band Yosha! The band wowed the crowd as they played one killer song after another....nobody could believe that the Little Giant 350 could pump out so much power and tone despite its compact size.