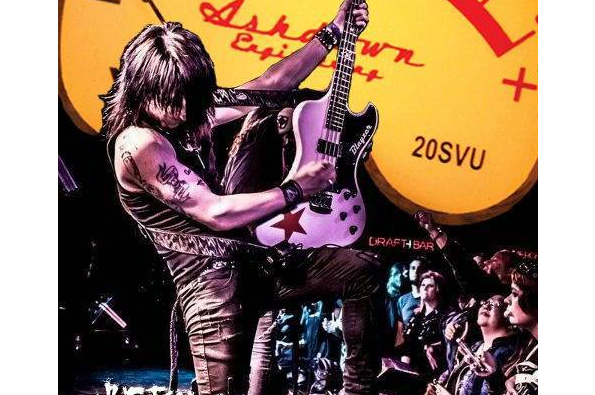 Love and a .38 is a Rock band… and they're truly very sorry about that. But the thing is… they have no other choice. Four guys from different parts of the country, who's varied and shared experiences, triumphs, and failures have brought them all to Los Angeles with that same conclusion. In their short existence they have been tirelessly D.I.Y. in all aspects of their career. Through social media, creativity, and lots of elbow grease they have amassed a worldwide following nearly unprecedented for an unsigned, unrepresented, independent band. Not concerned with hyphens and sub genres they have taken an "Its all rock and roll to me" approach to their Careers.

With the release of their self-titled debut EP in 2010 and a string of singles in 2012-13, the band established a solid fanbase, not only in Southern California but across the globe, receiving accolades from as far away as The U.K. and The Netherlands. After several successful regional tours and an untold number of packed shows in legendary Hollywood rock-clubs, the band took some time to record a proper album.
Love and a .38 released their first full length album, Nomads, in 2016. Ten powerful tracks that would be equally at home in a small club or an arena stage. Which Revolver Magazine said: "sounds like a hard rocking Foo Fighters cruising through the desert." and caused the The Midlands Rocks to proclaim "This, dear reader, is rock as God intended it to be... If there's any justice in the world, Love and a .38 are going to be huge."
​
The band spent 2017 performing regionally, writing new music, and getting back in the recording studio, with a new EP to be released in early 2018. Love and a .38 is primed and ready to take their brand of no frills rock and roll to the masses.