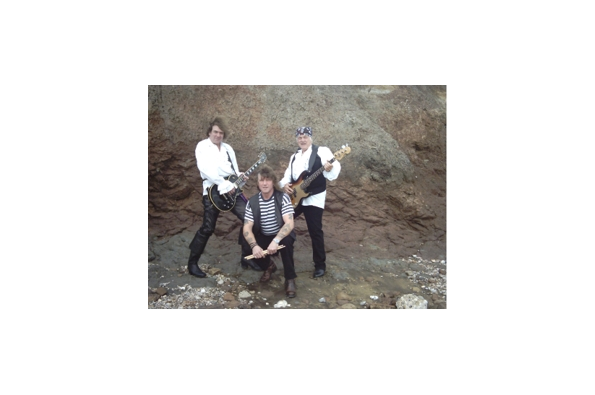 "Over more years than he cares to remember Frank has been a professional bass player. He has been a member of 100% proof, The Bruisers backing Tommy Bruce, The Outlaws the driving force behind Mike Berry and The Motown All Stars. In addition he played with the likes of Mark Brezicki, Dave Mattocks and Jess Conrad.

Late last year Frank had the idea of forming a band to cover material written and performed by Johnny Kidd and the Pirates, including numbers that the Pirates performed in their own right after the untimely demise of Johnny Kidd in 1967.

Frank uses a medium scale 1970's Fender Jazz bass, which was customised with active pick ups. At the very heart of the Pirate Pirate's sound is the bass. Frank Explains; "The bass is incredibly important in a three piece band, dynamically it has to fill the gaps between the drums and the lead guitar and this is doubly crucial during the guitar solos." When it came to the choice of bass amp there was really only one choice for Frank, Ashdown. Frank chose an ABM C115 together with an ABM 210 Cabinet and finds that it fits the bill perfectly. The awesome projection, sound quality and rugged construction coupled with Ashdown's hard earned reputation for quality and service make it a package that is hard to beat."