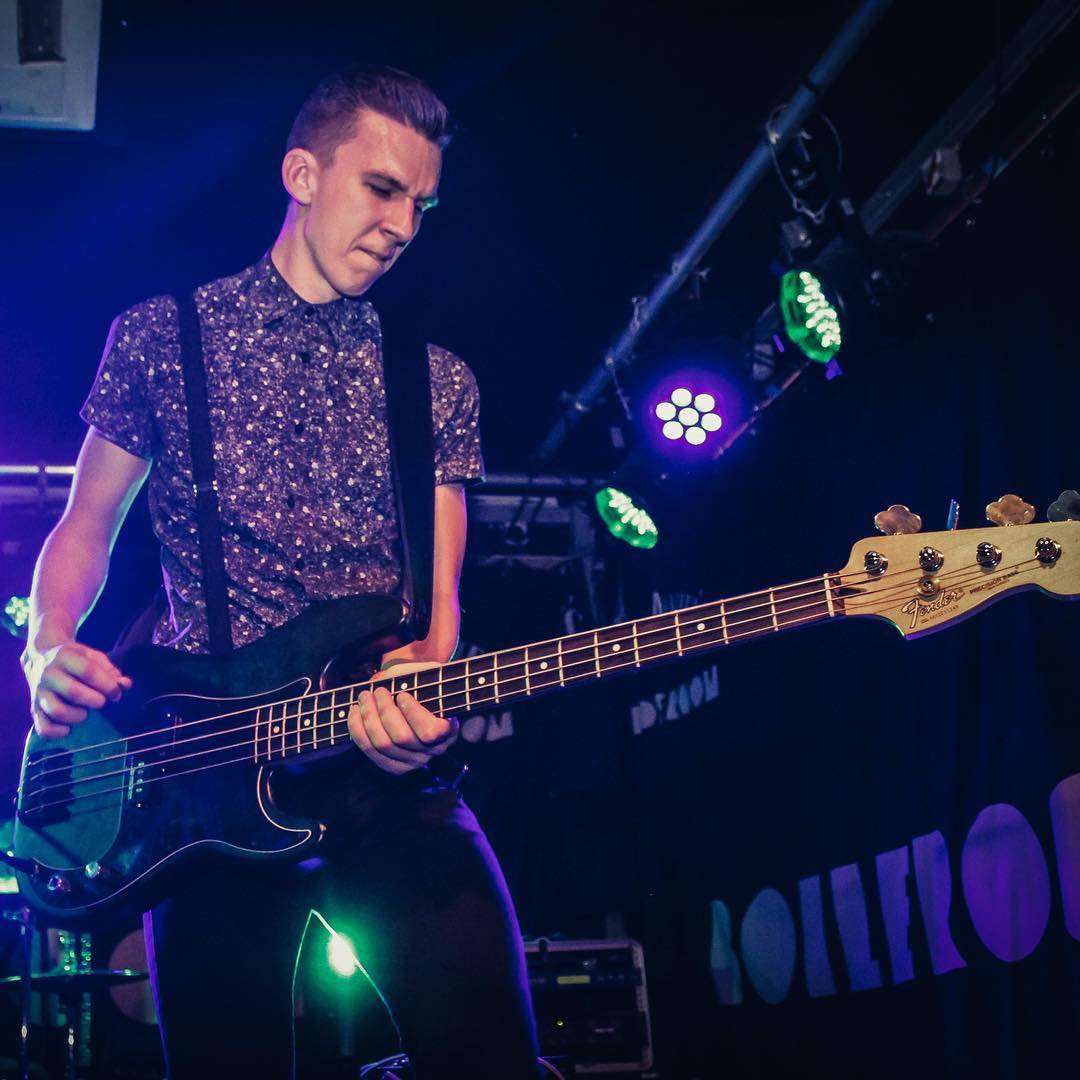 Caleb Hartley was born in Brisbane, Australia before moving to England at the age of 20. He's one half of the band Edge Of Desire as well as dropping in as session player for many other artists. His bass tone is rather experimental and pushes away from the norms that bassists tend to find safety in. Influenced by electronic producers such as Flume and Skrillex as well as rock bass legend Chris Wolstenholme, he favours an Ashdown ABM 600 EVO IV paired with an ABM-410H-EVO IV to be the foundation for the sonic exploration that he creates.


His band Edge Of Desire was conceptualised in 2018 by Dan Fraser (Vocals, Guitar, Songwriter) before bringing childhood friend Caleb Hartley (Bass, Backing Vocals) into the mix to create what has become a dynamic musical cocktail built on a foundation of alternative rock, a dash of new age emo and a sprinkling of electronic influence.


The duo first met whilst on the sporting field, shortly after Dan almost broke Caleb's finger during a match. They ended up finding their mutual love for guitars which evolved to the discovery that there were a number of artists that they were both inspired by and aspired to be. After spending some years taking different musical journeys, Dan asked Caleb to join his new project. Edge Of Desire was no longer a concept but had been brought to life.


Since then the band have been writing, recording and playing shows up and down the country, and emerged as a band that is forming an unmistakable sonic identity. Blending together new-age emo, pop, alternative rock influences and drawing on their inspiration from electronic production, the pair have a collection of songs that you'll be sure to have on repeat. They released their debut EP "LOST" in the summer of 2020 with the single "Open Minds" hitting over 50K streams on Spotify. The band has also received air time on BBC INTRODUCING RADIO: THE SOUTH.


Edge Of Desire are destined to be filling venues and with a sound like theirs, you just might see them headlining major stages in the not too distant future.
Facebook Page
Caleb Proudly Uses...