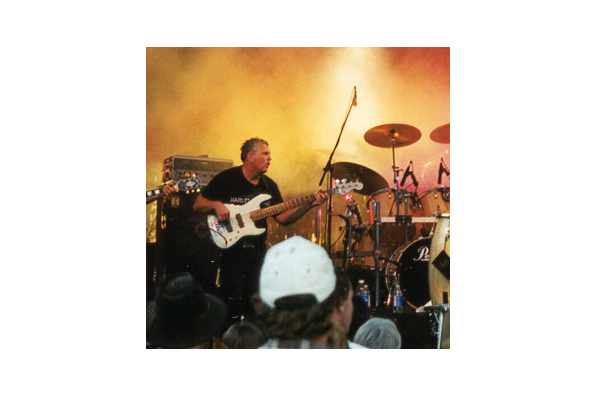 Bill Majkut (My'kut) was born in San Juan, Puerto Rico and raised in the blue-collar neighborhoods of North Seattle, Washington. Bill credits his first musical influences from growing up listening to Elvis Presley's rock-a-billy recordings and the Motown hits on the radio. The bass styles on those early Motown and Stax recordings are clearly audible in his playing today.

Bill started Smokin' Gun in June of 1992. "With Smokin' Gun, I am able to incorporate my jazz, blues and rock roots into a band with its own distinct original sound and style. I can walk a bass line with one hand while tapping out chords with the other. We play tunes with slap-style funk bass lines and we incorporate numerous diverse grooves."

Being a life long bluesrock/southern-rocker and a fan of Lynyrd Skynyrd, his acceptance when asked to join Whiskey Creek in April of 2002 was as Bill calls it: "A No-Brainer!" With this line-up, it was an offer none of us could refuse. Who doesn't love Lynyrd Skynyrd, and what musician/fan would turn down an opportunity to play in a band when it's membership is composed of the caliber of musicians that are currently in Whiskey Creek?"