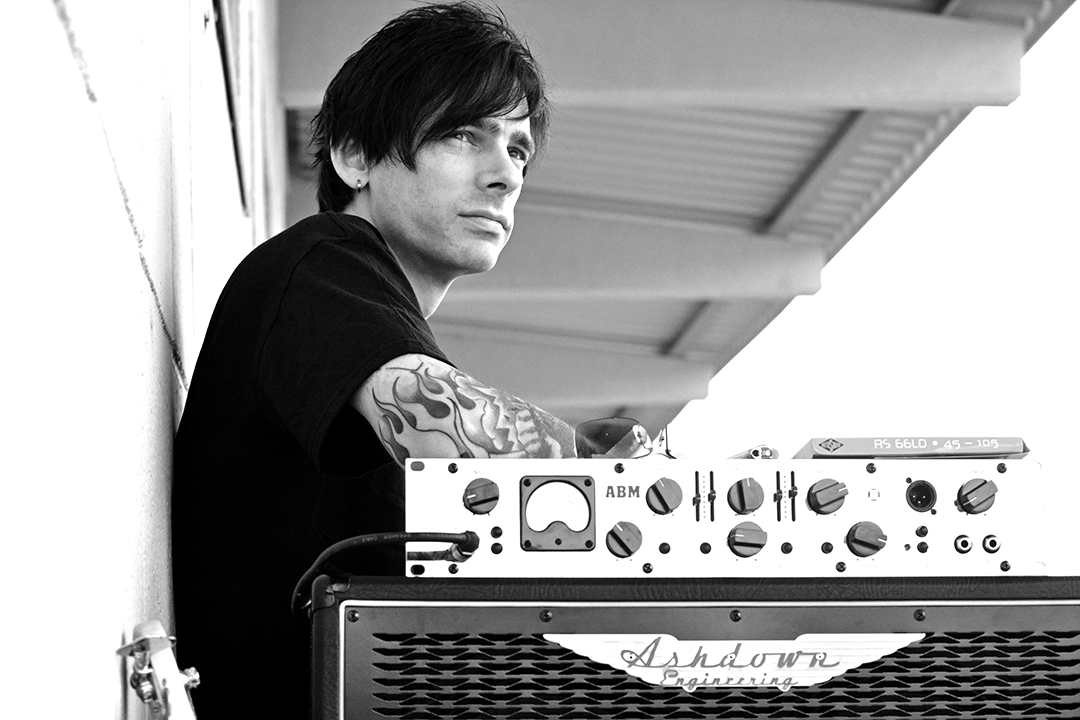 Born and raised in the south of the Netherlands, Alex discovered guitar playing at the age of 8. Inspired by family and the passion for music and his love for Elvis Presley, he worked hard to make sure his fingers knew every grip on the guitars neck. However, after a couple of years he lost interest in the guitar as he definitely found out he wasn't going to be the new Edward van Halen.

He switched to bass and has been glued to it ever since. After playing in several school bands, his playing progressed and his ambitions grew even faster. At the age of 17 he joined his first real band and made his first steps on stages out of his hometown. With several cover bands he played local festivals, bars and clubs.

His big desire to play originals came with the years too and so he joined his first band that played only originals. Resulting in his first demo tapes and soon after his first record contract. Of course the band made it to world fame in a second.... the band never made an album though, well they made one but it has never seen the light of day.

our brave boy struggled on and joined some successful (and some less successful) bands before joining the Dutch rockers of Mennen. Alex recorded three studio albums and two live albums with Mennen over a 12 year stint. Besides the recording Mennen toured all over Europe and did two mini tours in the USA. Mennen played Wacken open air 3 times and were special guest for legends like Molly Hatchet, Dio, Whitesnake, the Scorpions, Thunder and Gotthard and many more. Alex is also found on the Scorpions "unbreakable" record and too many to name other productions as a bass player or backing vocalist, some of them reaching into the top 40 in the Netherlands. Mennen disbanded in 2010 two years after Alex moved to the south of Germany.

2013 marked the year that Alex joined the Swiss rocker Mark Fox in his solo band Fox. The album "Lucifer" went into the charts in Switzerland and many sold out shows were played during the 2013/2014. A live album was recorded but never saw the light of day (yet). Next to Fox Alex plays in one of the best AC/DC tributes form Germany Big Balls Stuttgart. Alex recorded one album with German rockers 20DARK7 and 2 with Terrible Old Man. Next to his cover shows Alex still does a lot of studio work. The Summer of 2017 Alex stepped in to help out melodic rockers Hardline on some shows.

Alex plays Dean basses and Rotosound strings. For his amplification Alex has the best. Alex uses ABM heads, Rootmaster 420, Rootmaster 800, Original head and pedal. Combined with 2x10, 4x10 or 8x10 cabinets as the 12 band DI pedal, James Lomenzo drive pedals and loving every minute of it! to be continued....