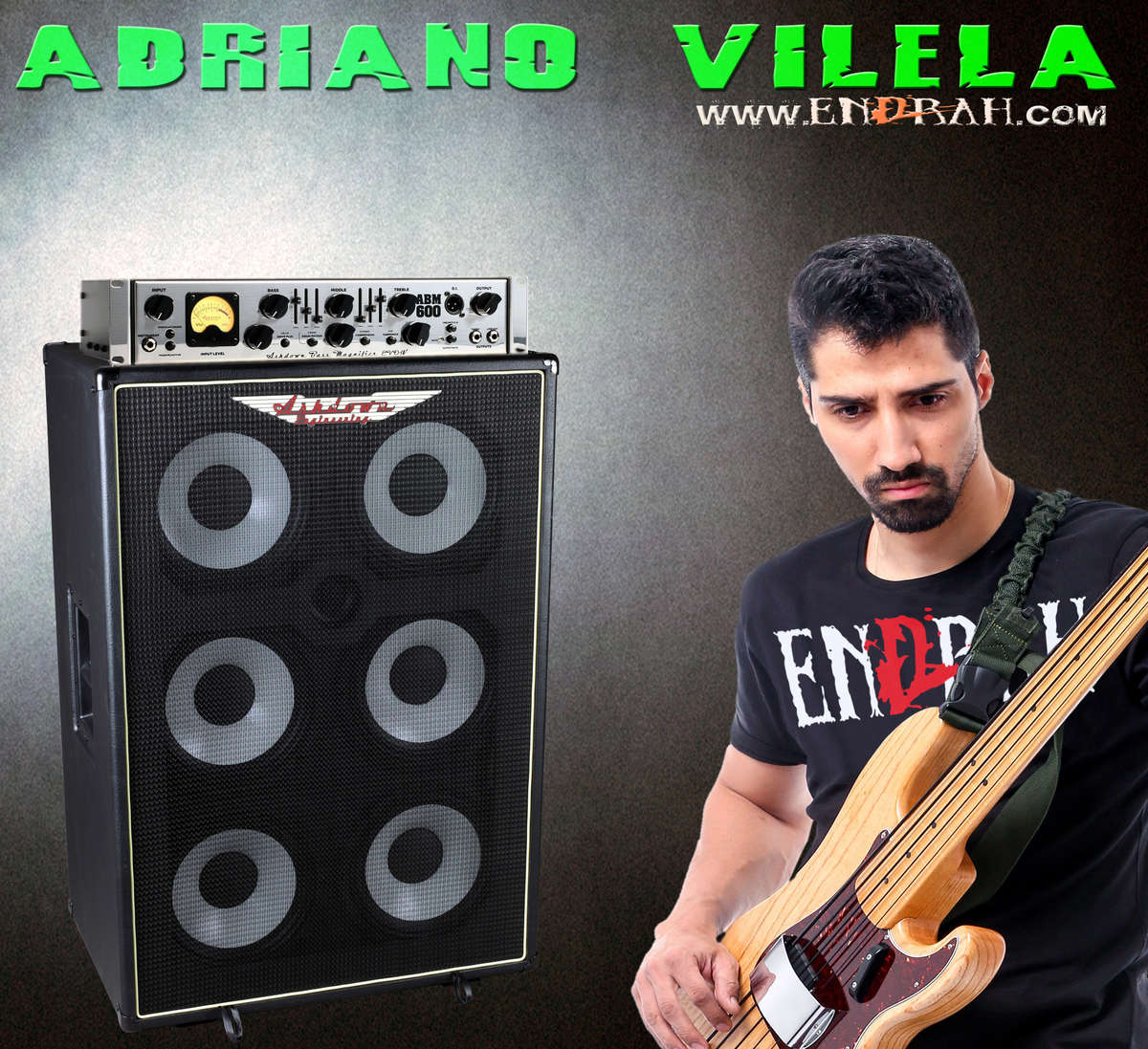 Adriano Vilela (1983) started playing the bass guitar by his uncle's influence who is drummer when he was 14.

In the period 2002-2004 he played together with his brother, guitar player, in the Brazilian death metal band "Infects Humanity", and travelled through Brazil for bringing out the "Seven" album.

In 2004 he joined the band "Trator BR" and he trips through Brazil for bringing out the new album "Floresta Armada" (Armed Forest) which was released in 2015 august, sharing the stage with great national and international bands.

Nowadays, Adriano leaves Trator BR and plays with "ENDRAH", a former hardcore/death metal band of BIOHAZARD guitarist/vocalist Billy Graziadei.

Adriano Vilela Uses an Ashdown ABM 600 RC Evo VI Head and RM 610T Cabinet.