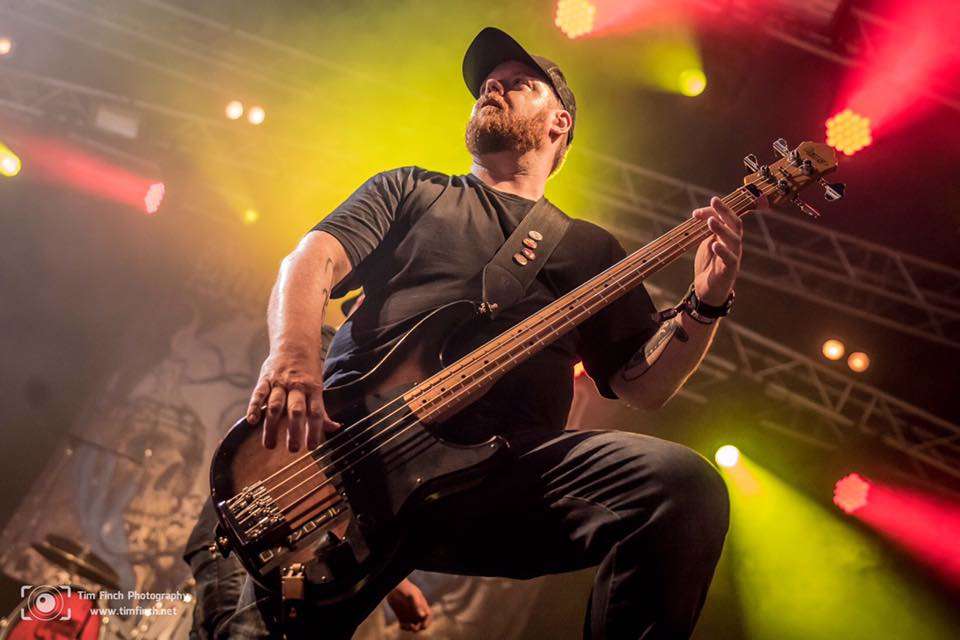 Since forming the band in late 1999, Andy and Hundred Reasons have released four studio albums, a live DVD, three live albums, had six Top 40 singles, two Top 20 albums and sold over 300,000 records. They toured the world several times, somehow always missing the US (except for that one time at SXSW) and Australia.

Winners of Kerrang! Best New Band 2000, Kerrang! Best Album 2002, Kerrang! Readers Poll Best Unsigned Band 2004. Debut album Ideas Above Our Station is certified Gold in the UK. The band played sold out Year Ten anniversary shows in 2012 . They also appeared at Sonisphere 2014.



In 2008 Andy Formed a new band called Freeze the Atlantic With Guy Davis and Jon Pearce (Rueben) And over 10 years released 3 well received albums.



As of 2019 Andy joined his old Friends in Raging Speedhorn to help them with their vacant bassist slot. Shortly after he realised that it was too much fun and officially joined the band shortly afterwards. The group went on to play many shows (including a show in Ibiza!) and worked on new material. The fruit of that labour was their new album "Hard to Kill" which already has been getting rave reviews. The band has tours and festivals (Uk and Europe) All planned for 2021 and beyond.

Andy has proudly used Ashdown amps since 2000.
Photo Credit: Tim Finch