The Libertines Tiddeley Om Pom Pom Tour
Buckets and spades at the ready...
The Libertines will soon be hitting the road on their seaside 'Tiddeley Om Pom Pom Tour', which will see the band play a small handful of shows in seaside towns around the UK, including Blackpool, Plymouth, Lowestoft and Brighton.
The short tour is wrapped up with headline show at 'By The Sea' festival in Margate on 1st October, followed by Brighton on 2nd October.
Longstanding Ashdown artist and Libertines bass player, John Hassall will be heading to the seaside with his trusted Ashdown ABM rig, which consists of three ABM 900 heads on top of three ABM 810 cabs. John's heads were recently at Ashdown HQ in Essex for a service prior to their seaside holiday.
Coincidentally, along with Ashdown, 2017 also marks the The Libertines' 20th Anniversary. The band was formed in London in 1997 by frontmen Carl Barât and Pete Doherty.
It was also announced that the Libertines will be supported over the course of the tour by various artists, including Rat Boy (at their Scarborough show). The Essex based Liam Haygarth of Rat Boy has been using his ABM powered Ashdown rig for almost two years.
See the Libertines on tour..
September

22 – Blackpool, Empress Ballroom
23 – Hull, Arena
25 – Plymouth, Pavilions
26 – Scarborough, Spa
30 – Lowestoft, Claremont Pier
October
1 – Margate, By The Sea Festival (Margate Dreamland)
2 – Brighton, Brighton Centre
Videos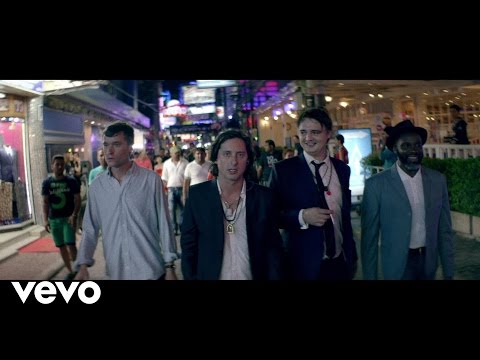 Leave a comment