The Ashdown B-Social – More than just a Bass Amp!
Dean Austin takes the B-Social for a spin...
In a series of videos recently recorded at Ashdown HQ in Essex, UK. Dean Austin takes the B-Social Desktop Amplifier through its paces, armed only with a few pedals and a 6-string Acoustic Guitar. 
Subscribe to our YouTube channel and watch the videos...
Ashdown Engineering have a solid reputation and heritage for building great sounding and reliable bass and acoustic amplification, with Mark Gooday being responsible for the Trace Elliot Acoustic line, the world's FIRST acoustic amplification line.
These videos demonstrate that the B-Social is "more than just a Bass Amp". The B-Social is an excellent multi-instrument amplifier that looks great in bedroom, lounge or studio. Whether you're a bass player, guitarist, acoustic guitarist, violinist, keyboard, cellist, synth player or whatever, The B-Social has it covered. What's even better, the B-Social features dual instrument inputs which is perfect for two instrument jam sessions. Being able to plug into a single amp with a friend or band mate makes B-Social a great tool for collaborative writing and recording.
In some of the short videos, Dean demonstrates the B-Social's acoustic tonal capabilities with a percussive acoustic guitar interlude. Even Dean's 'slapping' technique isn't too much for the B-Social's custom 5" drivers to handle.
Allowing the musician to roam at home, the B-Social also features plug and play wireless connectivity, as well as Bluetooth music streaming from your phone or tablet, Apptek integration, USB DAW connectivity for home recording and beautiful rounded looks... What more could you possibly need?
Dean Austin is a British musician and guitar teacher for the UK's Livewire Rock Academy. Dean's musical career began with a debut in New York and he has supported bands such as Pulled Apart By Horses, The Holloways and has even performed his own material with the Royal Philharmonic Orchestra.
Videos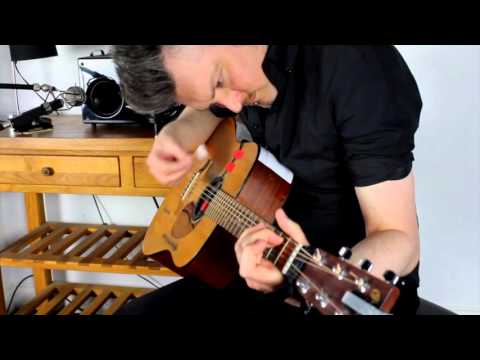 Leave a comment