Stay In Tune With Ashdown This Summer
Get a FREE Tuner Pedal with Every Ashdown RM-EVO Purchase
Your good friends at Ashdown have been dedicated to providing bass players with the best possible tone - on stage and in the studio for over 20 years. To show our care and appreciation, we're giving away a FREE Dr Green Tune Up Pedal (RRP: £69) with any purchase of an Ashdown RM-EVO Head or Combo* until 30th September 2017**.

The compact Dr Green Tune Up pedal can be used for both guitar and bass and features true bypass switching and mute enabled tuning. The smooth eleven-segment LED meter that allows for accurate visual tuning from any angle on even the darkest of stages.

As you know, the Ashdown Rootmaster EVO delivers workhorse reliability, great tone and comprehensive features at an affordable price. Now in its second evolution, RM EVO range offers improved features and finish, coupled with a dramatic reduction in weight.

Together, Ashdown's RM-EVO range and the Dr Green Tune Up pedal make a formidable gig-ready combination for the hard-working bass player.

How to Claim Your Pedal

Claiming your FREE Tune Up Pedal couldn't be easier. After you've purchased your Ashdown RM-EVO Head or Combo from your local music store, just email Ashdown on freetuner@ashdownmusic.co.uk with your name, address and receipt (proof of purchase) and we'll get a pedal sent out to you via courier delivery. Don't have a scanner?… Just take a photo of your receipt and email it to us.
Competition Terms
* Qualifying products: RM-500 Head, RM-800 Head, RM-500 210 Combo, RM-500 112 Combo, RM-500 115 Combo.

** Offer runs from Tuesday 8th August 2017 until 30th September 2017 or whilst stock lasts. Products purchased before or after this date will not be entitled to a free pedal.

Promotion available to UK customers only.

Promotion available online or in-store at any Ashdown stockist the UK.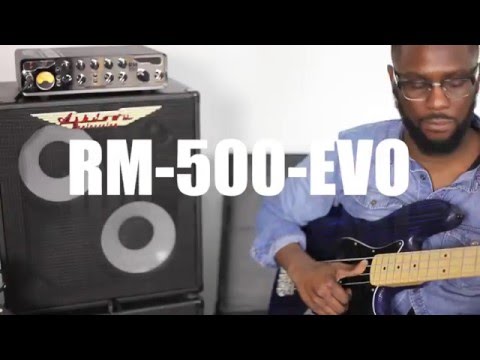 Leave a comment