Paul McCartney Confirms 'One on One' Tour Dates & Pinkpop 2016
Brian Ray and Ashdown on Stage with Paul McCartney...
The legendary Paul McCartney has confirmed the dates of his brand new 'One On One' tour. The tour promises an impressive re-designed set with dozens of hits from the classic back-catalogue covering McCartney's entire career in The Beatles, Wings and Solo. Paul promises nearly three hours of the greatest music from the last 50 years.
The 'One On One' Tour will debut a brand new production and utilizes state of the art audio and video technology, lasers and pyrotechnics for an unforgettable experience.
We're quickly approaching festival season and Paul McCartney is an act always well received on festival stages. It has been announced that Paul will be the third and final headliner for Pinkpop festival's 47th year. Paul McCartney will be the closing act on Sunday 12 June 2016.
Paul's band of the last 10+ years features– Paul "Wix" Wickens - keyboards, Rusty Anderson – guitar, Abe Laboriel Jr - drums and of course, Ashdown artist Brian Ray on bass/guitar.
Brian Ray will be on stage with Paul McCartney using his Ashdown rig, which consists of a BTA-400 all valve bass head, ABM-900 head and supported with a custom shop 210/115 cab and 610 cab. In an interview with Guitarist Magazine in 2010 Brian said "I use Gibson SG basses. For amps, I use the Ashdown 900 Series. No pedal effects on the bass - just straight in. That's pretty much it."
Paul's 'One On One' tour opens in North America and travels to Dusseldorf, Germany on 28th May, with other European dates succeeding including dates in Munich, Madrid, Paris, Bergen and Prague.
Paul McCartney 2016 Live dates confirmed…

APRIL 19th - Rogers Arena, Vancouver, Canada

APRIL 20th - Rogers Arena, Vancouver, Canada

APRIL 30th - Verizon Arena, Little Rock, AR

MAY 2nd - Denny Sanford Premier Center, Sioux Falls, SD

MAY 4th - Target Center, Minneapolis, MN,

MAY 5th - Target Center, Minneapolis, MN 

MAY 15th - Alberto Kempes Stadium, Cordoba, Argentina

MAY 17th - Estadio Unico de la Plata, Buenos Aires, Argentina

MAY 19th - Estadio Unico de la Plata, Buenos Aires, Argentina

MAY 28th -Esprit Arena, Dusseldorf, Germany

MAY 30th Accor Arena, Bercy, Paris, France

JUNE 2nd Vicente Calderon Stadium, Madrid, Spain

JUNE 10th- Olympic Stadium, Munich, Germany

JUNE 12th – Pinkpop Festival, Landgraaf, Netherlands

JUNE 14th - Waldbuhne, Berlin, Germany

JUNE 16th - O2 Arena, Prague, Czech Republic

JUNE 24th - Bergenhus Fortress, Bergen, Norway

JUNE 30th - Rock Werchter, Werchter, Belgium

JUNE 27th - Jyske Bank Boxen, Herning, Denmark

JULY 8th - SummerFest, Milwaukee, United States

JULY 10th - US Bank Arena, Cincinnati, OH 45202

JULY 12th - Citizens Bank Park, Philadelphia, PA 

JULY 19th - Hersheypark Stadium, Hershey, PA

JULY 21st - FirstOntario Centre, Hamilton, Ontario, Canada

AUGUST 7th - MetLife Stadium, East Rutherford, NJ 

AUGUST 13th - Busch Stadium, St Louis, MO
Image Credits: Photo by Derrick Guzelf, courtesy of Brian Ray.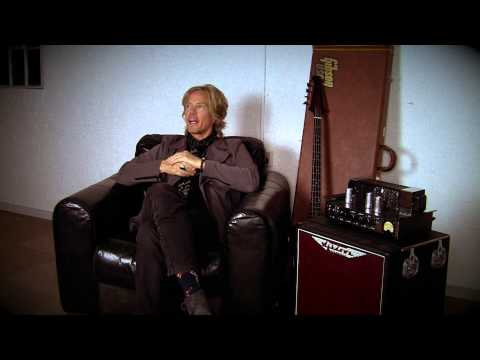 Leave a comment