Bruce Foxton New Album and Tour
'Smash the Clock'
The legendary Bruce Foxton is best known as a part of 'The Jam' with fellow members Paul Weller and Rick Buckler. Bruce is one of the most Influential bass players of our time and he is back with a new album and tour with is band 'From The Jam'. 
Bruce's Bass lines, like many Ashdown artists are amongst some of the most recognisable bass lines in the world. Once you're able to identify a song after two maybe three notes – you know you've got a great bass line.
Bruce can be seen on stages using is Ashdown BTA-400 all valve head, together with an ABM 410H and custom shop 215 speaker cabinets. Bruce's rig may well be big, loud and impressive, but It was actually Ashdown's more affordable amps that Bruce fell in love with when he discovered the Ashdown EV-C112-180 (180 watt 1x12") combo in his local music store, Andertons Music in Guilford. 
Bruce's new album titled 'Smash the Clock' will be released in 20th May 2016 and was recorded in Paul Weller's Black Barn Studios. The album will again feature a few guest appearances.
To coincide with the new album, Bruce Foxton and his band 'From The Jam' will be playing a monumental number of performances this year. Foxton will be joined in stage by Tom Heel and Russell Hastings. Audiences can also expect to hear 'The Jam' classics such as 'Going Underground' and 'Town Called Malice'.
Bruce Foxton's 2016 UK tour dates include performances in the following towns and cities… Chances are; Bruce will be playing somewhere near you!
Apr 15 - Club 85, Hitchin, UK

Apr 16 - The Phoenix Theatre, Blyth, UK

Apr 21 - Under The Bridge, London, UK

Apr 30 - Southampton Engine Rooms, Southampton, UK

May 01 - The Castle, Wellingborough, UK

May 02 - The Marsh And Ham, Blandford Forum, UK

May 05- Waterside Arts Centre, Manchester, UK

May 06 - Robin 2, Bilston, UK

May 07 - King George's Hall, Blackburn, UK

May 08 - Aylesbury Waterside Theatre, Aylesbury, UK

May 13 - Warehouse, Falkirk, UK

May 14 - Troon Concert Hall, Troon, UK

May 19 - St. Paul's Art Centre , Worthing, UK 

May 20 - The Barrington Centre, Ferndown, UK

May 21 - Warehouse23, Wakefield, UK

May 26 - Hull City Hall, Hull, UK

May 27 - Manchester Gorilla, Manchester, UK

May 28 - Villa Gaiety, Isle Of Man, UK

May 29 - Catton Hall, Walton On Trent, UK

May 29 - Bearded Theory Festival, South Derbyshire, UK

Jun 03 - Ashton Court, Bristol, UK

Jun 04 - Wychwood Festival, Witney, UK

Jun 11 - Witney Music Festival, Witney, UK

Jun 17 - Gloucester Guildhall, Gloucester, UK

Jun 18 - THE CRESSET, Peterborough, UK

Jun 24 - Bisley Pavilion, Woking, UK

Jun 25 - Stone Valley Festival, Durham, NC

Jul 02 - Haslemere Fringe Festival, Shottermill, UK

Jul 07 - The Hub, Plymouth, The Hoe, UK 

Jul 08 - Cheese and Grain, Frome, UK

Jul 09 - Coast Town Ska and Mod Festival, Blackpool, UK

Jul 15 - Lyric Theatre, Carmarthen, UK

Jul 16 - Chidingley Jazz & Blues Festival, Chiddingly, UK

Jul 30 - Music Mania 16, Worthing, UK

Jul 31 - The Sounds of the Cotswolds, Fairford, UK

Aug 04 - The Point, Sunderland, UK

Aug 05 - Wickham Festival, Winchester, UK

Aug 06 - Rewind Festival, Chester, UK

Aug 13 - Jack Up The 80's, Bathingbourne, UK

Aug 19 - Weyfest, Tilford, UK

Aug 20 - Macron Stadium, Bolton, UK

Aug 21 - Meridian Park, Cleethorpes, UK

Sep 30 - O2 Institute2 Birmingham, Birmingham, UK

Oct 01 - Manchester Academy 2, Manchester, UK

Oct 02 - O2 Academy Newcastle, Newcastle Upon Tyne, UK

Oct 08 - O2 Academy Oxford, Oxford, UK

Oct 09 - The Great British Alternative Festival, Skegness, UK

Oct 13 - Sub 89, Reading, UK

Oct 14 - The Junction, Cambridge, UK

Oct 15 - Nottingham Rock City, Nottingham, UK

Oct 21 - The Art School, Glasgow, UK

Oct 22 - The Lemon Tree, Aberdeen, UK

Oct 23 - THE LIQUID ROOM, Edinburgh, UK

Oct 27 - Weymouth Pavilion Theatre, Dorset, UK

Oct 28 - Salisbury City Hall, Salisbury, UK

Oct 29 - O2 Academy Sheffield 2, Sheffield, UK

Oct 30 - Warwick University, Warwick, UK

Nov 03 - Leamington Spa Assembly, UK

Nov 04 - The Britannia Theatre, Chatham, UK

Nov 05 - Waterfront, Norwich, UK

Nov 10 - The Regent, Ipswich, UK

Nov 11 - Roadmender, Northampton, UK

Nov 12 - Brudenell Social Club, Leeds, UK

Nov 18 - The Tivoli, Buckley, UK

Nov 21 - The Brindley, Runcorn, UK

Nov 24 - Tramshed, Cardiff, UK

Nov 25 - Clapham Grand, London, UK

Nov 26 - Kingsmeadow Stadium, Kingston Upon Thames, UK

Dec 02 - G Live, Guildford, UK

Dec 03 - The Robin 2, Bilston, UK

Dec 07 - The Cavern, Merseyside, UK

Dec 08 - The Cavern, 

Merseyside, UK

Dec 09 - The Picture Dome, Holmfirth, UK

Dec 10 - The Grand, Clitheroe, UK

Dec 15 - Exeter Phoenix, Exeter, UK

Dec 16 - Concorde 2, Brighton, UK

Dec 17 - Concorde 2, 

Brighton, UK

Jan 20 - The Copper Rooms, Coventry, UK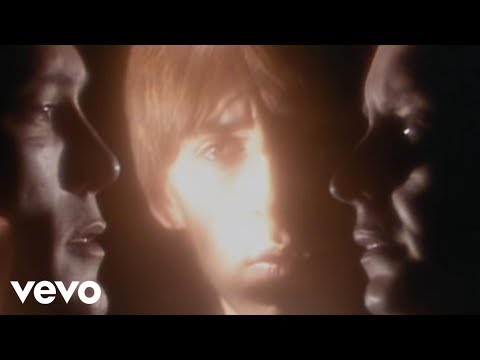 Leave a comment