Ashdown's NAMM Show 2016 Round-Up
The Ashdown team joined the music industry in Anaheim, California for four jam-packed days of NAMM show fun.
2016 has seen some cool and exciting new gear being uncovered from some of the industry's manufacturers in DJ, pro audio, software, guitars and amplifiers. Not ones to take a back seat at such an opportunity, the Ashdown team are extremely proud to unveil their latest offerings to the bass amplifier market with the all new, freshly updated Rootmaster EVO and AAA EVO series of bass amps - both series see less weight, new looks and more power upgrades.
If a visit to Ashdown's booth was on your agenda for day two of NAMM 2016, you were in luck – with a surprise product release and a stylish performance from Ashdown artist, Michael Rhodes. 
Michael Rhodes is the bass player behind Nashville's most celebrated artists and is currently out on the road with Joe Bonamassa using the CTM-300 head along with a Custom Shop Classic 810 cab. Michael gave Ashdown's ABM 600 EVO IV head and 410 Cab a workout on stage with Guthrie Trapp in the NAMM show sound-room.
Ashdown were proud to introduce their latest creation in consumer electronics, Meters Cubed – a Bluetooth Home Micro Audio System that will rumble your desktop or bookshelf with its two 2.5" high power stereo speakers at 10 watts per channel. Meters Cubed utilizes Ashdown's signature VU meter showing you your music playback level status at a glance.
Despite a few sore heads from some late night fun, day 3 saw an incredibly busy day at the Ashdown booth with an incredible performance from new Ashdown family member, Doug Wimbish, an artist appearance from System of a Down's Shavo Odadjian as well as many familiar faces coming to say "hi" to the team, including Mike Dirnt, who came over especially to check out an ABM rig.
Doug Wimbish has joined the Ashdown family as the man behind the B-Social and named it "a total game changer." Crowds gathered to watch Wimbish's mighty performance on the B-Social, demonstrating it's innovative design and superb audio quality. Ashdown are well known for their all-star bass playing artists, but gaining Doug Wimbish as a member of the family was a particularly proud moment for Ashdown MD, Mark Gooday. "It was great having Doug play on the stand, it really took me back to the old days. We are looking forward to many more events with Doug Wimbish over the next year", said Gooday. 
Don't forget to follow Ashdown on Instagram, Facebook, and Twitter for more photos of all of the NAMM 2016 action directly from the show floor.
The Ashdown Team would like to thank you for joining them at the show and look forward to an even bigger and better show in 2017.
Check out all of the action in our NAMM 2016 Facebook Gallery.
Videos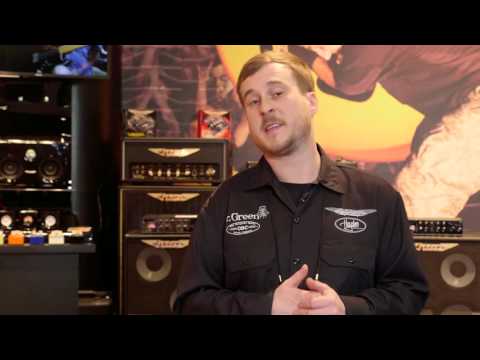 Leave a comment