Ashdown Retroglide 800 in Limited Edition White
NEW Limited Edition...
Hand Built in Essex at Ashdown's UK Custom Shop, the Retroglide 800 provides bass players with precise tone shaping and masses of power, all in an ultra compact and lightweight unit, weighting just 3kg.
It's no secret that the Retroglide 800 takes its cues from the hugely popular MK500 head, with its comprehensive 12-band graphic EQ. The Retroglide was named after Level 42's 2006 album.
Look as good as you sound with Limited Edition White – 25 Available Globally

Ashdown are extremely excited to offer a small number of hand painted limited edition WHITE Retroglide 800 heads. The white chassis looks smooth, sleek and striking against the Retroglide's hand machined and polished alloy front panel.
The Ashdown Retroglide 800 in White is limited to only 25 globally and are available at the same RRP/MAP price as the standard Retroglide 800 Head! Get your hands on one while you can.
"The Retroglide really takes me back to my roots as a bass player - pure, simple, real bass tone at your finger tips", said Mark Gooday, MD at Ashdown Engineering.
Videos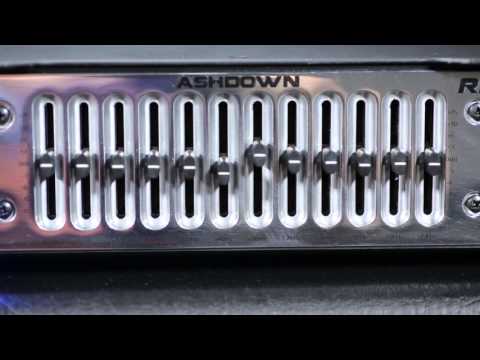 Leave a comment