A Double Dose of Ashdown on Later with Jools Holland Tonight!
Ashdown on stage with Lake Street Dive & Jason Isbell
Jools Holland presents BBC Two's famous live music show 'Later… with Jools Holland' with acts from around the world: tonight (Friday 22nd April) at 11:05pm GMT. Tune in and #spotthevu.
Now in its 48th series, joining Jools on the first show is Boston born Lake Street Dive performing 'Call Off Your Dogs' from their new album 'Side Pony' which was recently released on 19th February 2016. Ashdown artist and Lake Street Dive's bassist/singer, Bridget Kearney uses an Ashdown ABM-1200-EVO IV Head with an ABM 410 Cab. 
Also up on the show is 2016 Grammy Award Winning Jason Isbell performing 'The Life You Chose'. Jason's band, The 400 Unit features Ashdown Artist, Jimbo Hart. Jimbo can be seen using his all valve Ashdown CTM-300 and classic 610 cabinet.
Later on 'Later', Paul Simon, Jools Holland and Lake Street Dive can be seen collaboratively performing 'Wristband' – Ashdown on stage once again.
Tune in to BBC Two tonight to see the full show. For our friends outside of the UK, if you are unable to see the BBC content then check out the clips on YouTube here... 
Click Here - Lake Street Dive - Call Off Your Dogs - Later… with Jools Holland
Click Here - Jason Isbell - The Life You Chose - Later… with Jools Holland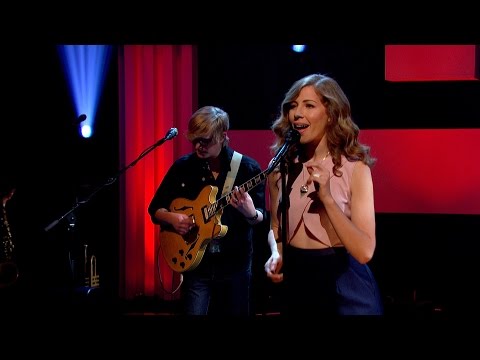 Leave a comment